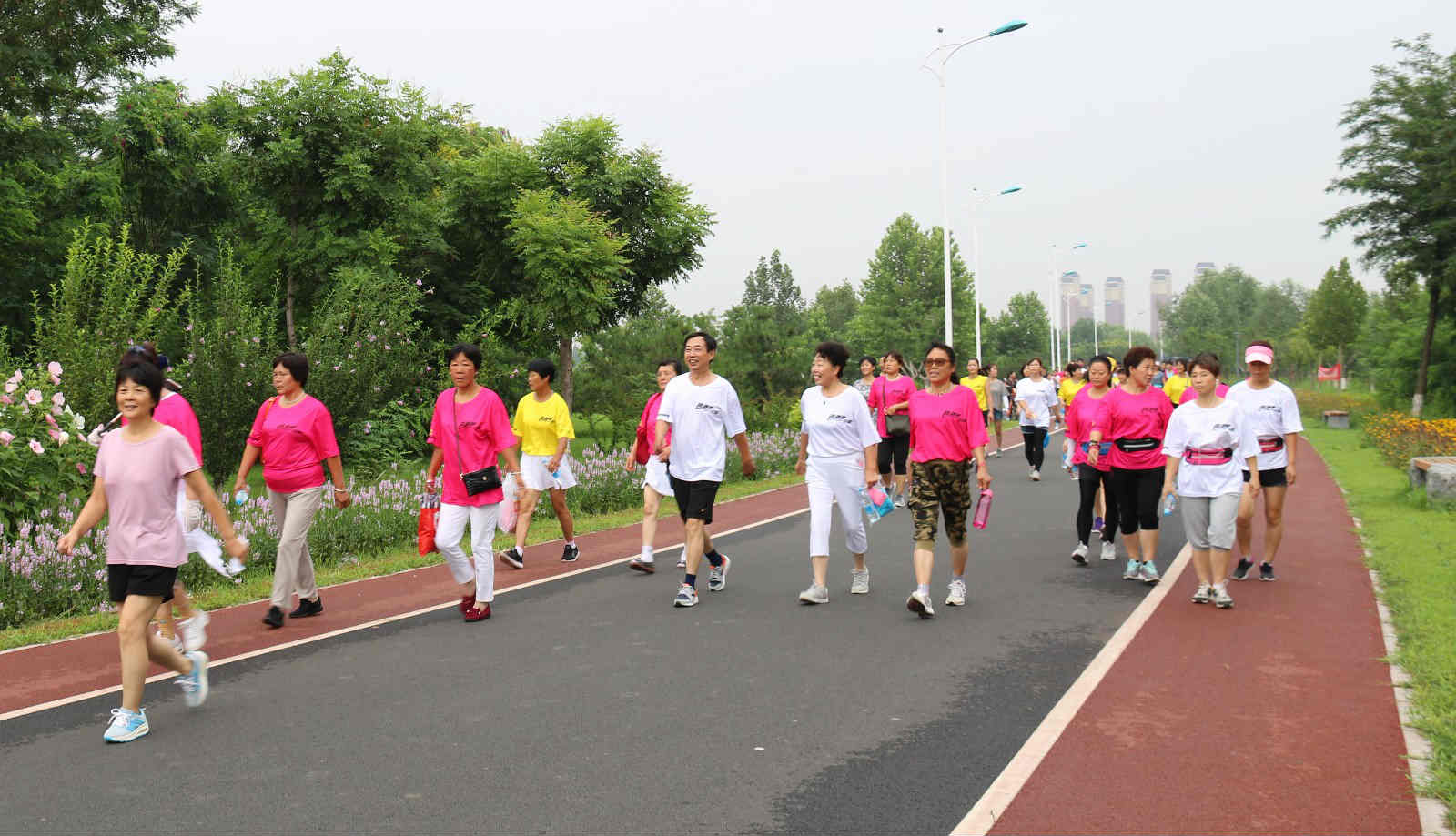 The most popular sport in China is walking. [file photo]
One of the highlights of the 13th National Games of China underway in Tianjin is the unprecedented inclusion of 19 mass programs for amateur athletes, such as Tai Chi, roller skating, and rock climbing. The paper.cn recently reviewed four surveys on the sport habits of the public released by the General Administration of Sport of China in 1996, 2001, 2007, 2014, revealing the changes over the past two decades.
What are Chinese people's favorite sports?
The most popular sport is walking, which includes strolling, long-distance walking, and fitness walking. Running and small-sized ball games (e.g. table tennis, tennis, badminton) have remained stable at second and third place, respectively.
Square dancing, a newly-emerging way of exercise, became a welcomed option in the 2014 survey. Fitness walking and square dancing are the two main workout routines for people 50 and older.
Who are the most exercised?
The survey defined those who do moderate-level workouts for over half an hour three times a week as "people who often exercise." In 2014, 33.9 percent of the total population fell into this group, double the number compared to two decades ago.
In 1996 and 2001, most "people who often exercise" were in the "16 to 25" or "55 and above" age groups. In 2007 and 2014, the percentage of exercised people among those who were over 20 has experienced a marked decrease. "No time to exercise" was the most common reason given for not playing sports.
How much are Chinese willing to pay for sports?
According to the 2007 survey, 72.7 percent of exercised people aged 16 and older spent money on sports, the annual average of which was 593 yuan (about $90), while in 2014, 39.9 percent aged 20 and older spent an average of 926 yuan (about $140.3) a year on sports. Chinese spent most of their money on sports venues, sportswear, and sport equipments.
(Source: People's Daily Online)