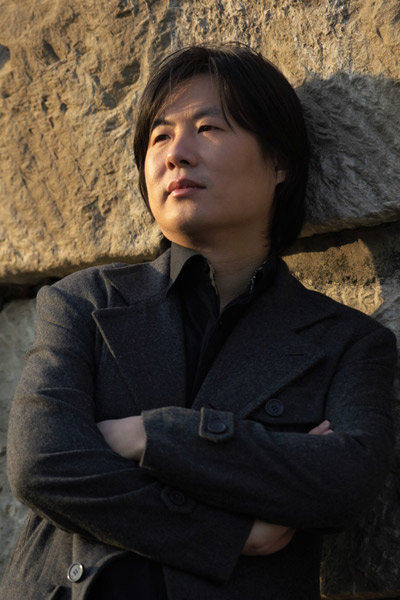 Zou Hang, composer [China Daily]
Born in Changsha, Hunan Province, Zou was introduced to music by his father, Zou Shuliang, a pipa player, and it became natural for the son to use traditional music in the pieces he composed.
Zou Hang learned to play the pipa with his father for 10 years before he trained classically at the Central Conservatory of Music in Beijing with renowned composer Ye Xiaogang in 1993. "The sounds of traditional musical instruments exist in my DNA," Zou Hang says.
In 2001, he obtained a master's degree from the Central Conservatory of Music and now teaches at an affiliated middle school.
Zou also fell in love with rock music as a teenager, especially after he moved to Beijing in the 1980s, when the city was regarded as a center of Chinese rock.
"Musicals are a Western art form, but when it is localized here, I want it to have distinct Chinese sounds," Zou Hang says, adding that he is a big fan of Andrew Lloyd Webber's musicals and the French musical, Notre-Dame de Paris, by Riccardo Cocciante.
In the second chapter of Shi Jing Cai Wei, Zou also borrows dancing elements of Nuoxi, a popular folk opera in China's south and east. Originating in the 16th century as a form of totem worship, the genre features performers wearing heavy costumes and face masks, symbolizing different gods.
Zou uses Chinese percussion instruments to portray the scenes of worshiping the gods and praying for the dead, especially after wars.
(Source: China Daily)