Hot dogs [Xinhua]
The hot dog is a popular fast food in the States. However, Malaysia has recently ordered a local American catering business to rename the snack, because people in the Muslim country may think it contains dog meat. The Auntie Anne's chain of restaurants has submitted several new names to the Islamic government, and is awaiting approval.
There are several claims about the invention of the hot dog. One says it derived from a fortuitous mistake. During a 1906 rugby match, vendors sold German sausages and rolls to spectators, calling out, "Hot Dachshund sandwiches!"
Inspired by the shouts, New York Post cartoonist Tad Dorgan drew a cartoon and called them "hot dogs", as he avoided spelling the German word Dachshund (which is a long-bodied dog breed, also called a sausage dog). Interestingly, the mistaken name became quite popular and has since taken root.
Just as the hot dog's name may bring about misunderstanding, many Chinese dishes confuse foreigners as well.
Confusing Names of Chinese Dishes
Fu Qi Fei Pian
A tasty but spicy Chinese dish fu qi fei pian is literally translated as "husband and wife's lung slice" in English. What do foreigners think of this dish? Luckily, the dish, made of pot-stewed leftover beef entrails with added spices and ingredients, also appears as "beef and ox tripe in chili sauce" on most English menus.
Shi Zi Tou
Shi zi tou, whose literal translation is "lion's head," is a dish from the Huaiyang cuisine of eastern China, consisting of large pork meatballs stewed with vegetables. Even many Chinese people wondered how one dared to make a dish out of a lion's head when they first heard its name – let alone foreigners!
Ma Yi Shang Shu
Ma yi shang shu is called "ants climbing a tree." When foreigners hear of the dish, the image that shows up in their mind must be a group of ants in the forest. The classic Sichuan dish consists of ground meat, such as pork, cooked in a sauce and poured over bean thread noodles. It is so called because the bits of ground meat clinging to the noodles evoke an image of ants walking on twigs.
Gong Bao Yao Hua
Gong bao yao hua, literally "pork flower" in English, is a traditional Beijing dish. Many may wonder how pork can be cooked into the shape of a flower or whether there is a flower called pork. The dish is actually made of stir-fried kidney with chilli and peanuts.
Si Xi Wan Zi
As the dish si xi wan zi, or "four happy meatballs," has "meatball" in its name, it is easy for foreigners to guess its ingredients. However, the problem is how to explain to them why the four meatballs are happy. In fact, the set of four symbolizes luck, wealth, longevity and joy respectively.
How Do Foreigners Like Chinese Cuisine?
Apart from dish names, many foreigners are greatly surprised at the diverse variety of domestic Chinese cuisine. When they eat Chinese food in their own country it is normally limited to just a few dishes or modified ones.
In fact, China has a long history of food culture and a prosperous catering industry. The famous Eight Cuisines are Anhui, Cantonese, Fujian, Hunan, Jiangsu, Shandong, Sichuan, and Zhejiang cuisines, with each boasting various signature dishes.
In addition, some foreigners think Chinese people like to "pour soy sauce on their rice." When they travel in China and want to observe the "custom," they find many Chinese people don't eat that way. Their stereotype of Chinese cuisine receives a blow once again.
In the U.S. and some European countries, chefs usually remove bones when they make meat dishes. Accordingly, many foreigners are used to eating Western cuisine, such as beef or fish steak without bones. When they taste Chinese spareribs, they are astounded at how Chinese people can endure bones in the meat.
Some foreigners even say that people work so hard for an easy life, but it is strange that the Chinese often make so much effort in cooking.
Conclusion
Experts state that China is an ancient nation, with a deeply-rooted profound culture. The cuisine is an indispensable part of Chinese heritage. Both the selection of ingredients and cooking methods embody Chinese culture and tradition.
Due to cultural differences, foreigners may have misunderstandings of Chinese cuisine, but with more communications and exchange, there will be fewer and fewer misunderstandings, concluded experts.
Fu qi fei pian [Xinhua]
Shi zi tou [Xinhua]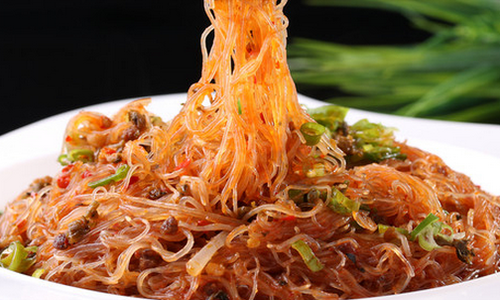 Ma yi shang shu [Xinhua]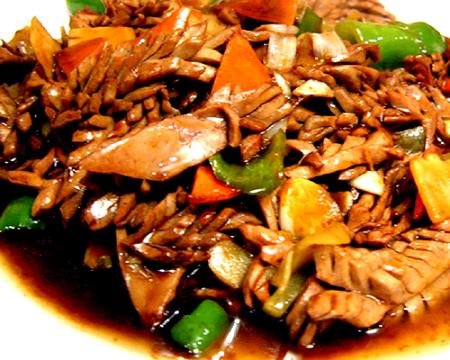 Gong bao yao hua [Xinhua]
Si xi wan zi [Xinhua]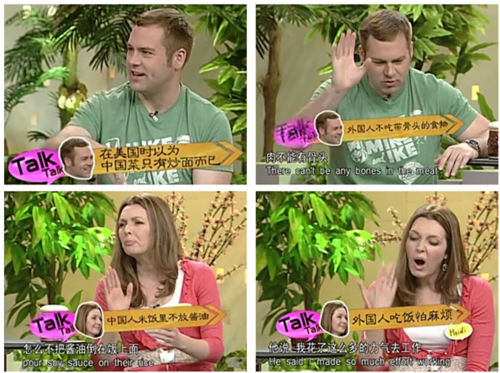 Foreigners talk about Chinese cuisine. [Xinhua]
(Source: Xinhua and Global Times/Translated and edited by Women of China)