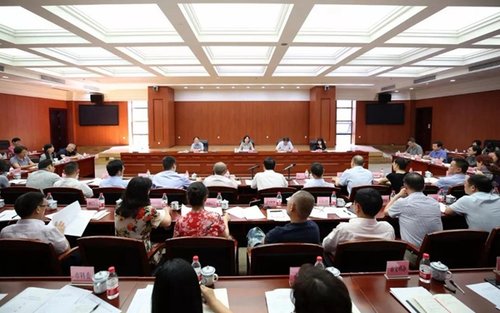 Officials from local governments at the plenary meeting on August 21 [Chongqing Women's Federation]
Southwest China's Chongqing officially released its annual report on the progress of key indices concerning women and children's affairs at a plenary meeting of its municipal working committee on children and women on August 21.
Vice Mayor of Chongqing Pan Yiqin, who is also director of Chongqing Municipal Working Committee on Children and Women, said that local government departments should have a clear understanding of the importance of work on women and children and thus must make intensified efforts to protect their legal rights and interests and improve their lives, especially those from impoverished households.
Wan Xianglan, president of Chongqing Women's Federation, presented a working report on the city's achievements in the implementation of its programs for women and children's development (2011-2020) last year and made an arrangement of general objectives as well as key tasks this year.
As Wan put it, the city registered noticeable progress in the improvement of local women and children's access to health services, educational resources, employment, social security, and many other aspects in 2017.
The following are key indices on women and children's affairs in the city from last year.
Better Health Services
The systematic management of pregnant and lying-in women, and children aged below three was 90.9 percent and 90.7 percent respectively, while as many as 86.1 percent of women received regular medical screening against common diseases in 2017.
The average life expectancy of female residents reached 80.3 years old in 2017. Meanwhile, the city's maternal and infant mortality rate achieved the goals set in the two programs last year.
Right to Education Protected
The net enrollment rates of children in elementary and secondary schools were 99.9 percent and 99.8 percent respectively in 2017.
Chongqing built 158 boarding schools for local children last year, while students from impoverished areas in the city were completely covered with nutritional improvement programs during their compulsory education.
Over half of all students in local universities and vocational institutes were women in 2017.
Women's Entrepreneurship, Employment Promoted
Chongqing released roughly 1.6 billion yuan in loans last year to support 14,400 women in their business startups and employment.
Meanwhile, the city improved a lot in the employment structure of local women. They accounted for 51.9 percent, 45.8 percent and 36.4 percent of professional technicians, middle-ranking and senior technical personnel respectively.
Complete Social Security
The number of women covered by old-age insurance and medical insurance for urban workers reached roughly 4.6 million and three million by the end of 2017, growing by 132,900 and 187,000 as compared to the figures in 2016.
Meanwhile, the number of women participating in unemployment insurance and injury insurance continued to increase by a large margin last year.
In addition, more preschool children and students from poverty-stricken families, along with those plagued with leukemia, congenital heart disease and AIDS, received their share of financial assistance in 2017.
Better Protection of Rights
The percentages of women as lawyers, prosecutors and judges in Chongqing saw a constant growth in 2017.
Fourteen counties and districts in the city set up shelters for women and children against domestic violence.
Local courts established 43 tribunals to hear the cases of women and children's affairs and issued 136 restraining orders to protect them from family violence at the same time.
What's more, equal efforts were granted to the assistance of women and children with physical disabilities last year.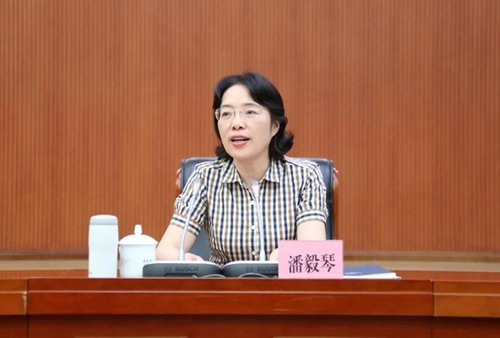 Pan Yiqin gives a speech at the gathering. [Chongqing Women's Federation]
Wan Xianglan presents a working report at the conference. [Chongqing Women's Federation]
Medical personnel talk with local residents about health services. [Chongqing Women's Federation]
Several students get their drinking water from a mobile facility under the charity scheme Water Cellars for Mothers. [Chongqing Women's Federation]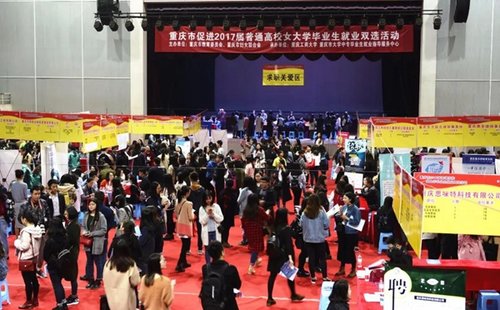 A job fair reserved for female college graduates [Chongqing Women's Federation]
(Source: Chongqing Women's Federation/Translated and edited by Women of China)