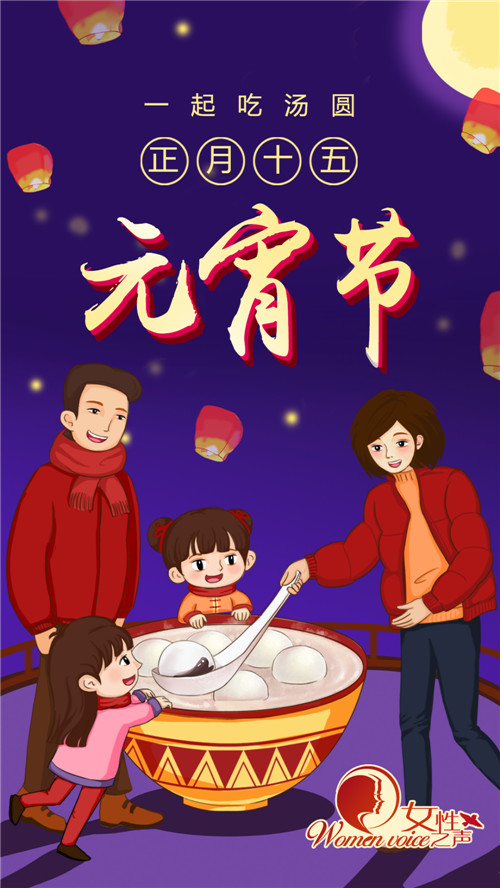 [Women Voice]
The 15th day of the first month (Zheng Yue) of the lunar year is called "Zheng Yue Shi Wu," or the Lantern Festival. It falls on February 19 this year. Except for a warm family reunion, every household hangs lanterns in front of the gate or on the balcony. It's also common to use colored lights to decorate the windows.
In some specially-held local lantern fair, there are riddles written on paper hanging under the lanterns. People can entertain themselves by guessing the answer of the riddles. A typical food on that day for northerners is Yuan Xiao, a ball-shaped dessert made with glutinous rice. Southerners eat Tang Yuan, a similar meal made by different techniques.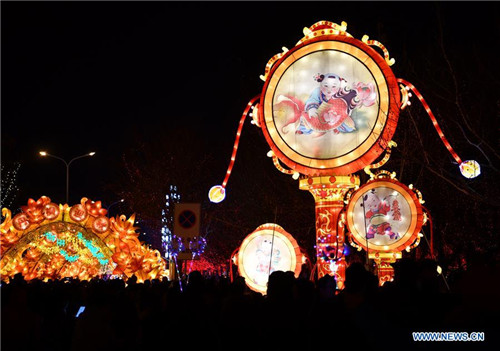 Photo taken on Feb. 18, 2019 shows lanterns at a lantern show in Yangliuqing Town of Xiqing District, Tianjin, north China, Feb. 18, 2019. Many places across the country are decorated with lanterns to celebrate the Lantern Festival. [Xinhua/Li Ran]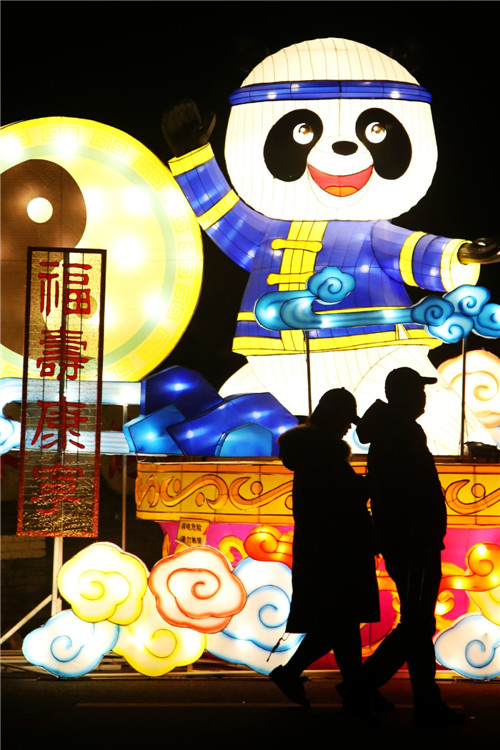 Tourists pass a panda-themed lantern during a culture and art festival in Yunyang district of Shiyan, Central China's Hubei province, Feb. 15, 2019. [Xinhua]
Visitors view lanterns at a lantern show in Zibo, east China's Shandong Province, Feb. 18, 2019. [Xinhua/Yuan Deliang]
Photo taken on Feb. 17, 2019 shows colorful lanterns at a temple fair in Bozhou, east China's Anhui Province. [Xinhua/Zhang Yanlin]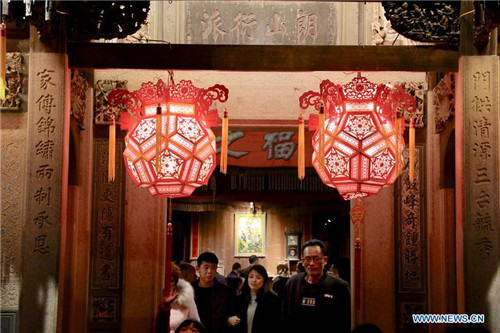 Two classic-style festive lanterns are hung at the Wudianshi historical community in Jinjiang, southeast China's Fujian Province, Feb. 17, 2019. More than 3,000 festive lanterns have been set in three dedicated zones in Jinjiang ahead of the Lantern Festival, and marks the end of the Chinese Lunar New Year celebrations. [Xinhua/Jiang Kehong]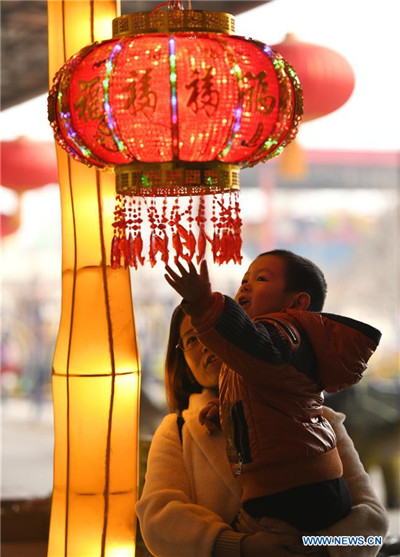 Visitors view a lantern at a lantern museum in Shijiazhuang, capital of north China's Hebei Province, Feb. 18, 2019. [Xinhua/Chen Qibao]
(Source: CGTN)
Please understand that womenofchina.cn,a non-profit, information-communication website, cannot reach every writer before using articles and images. For copyright issues, please contact us by emailing: website@womenofchina.cn. The articles published and opinions expressed on this website represent the opinions of writers and are not necessarily shared by womenofchina.cn.