Chen Lu (L), her husband and their daughter Anastasia who won first place at the 2017 Asian Junior Figure Skating Challenge [Chen's account at Instagram]
Anastasia, daughter of retired figure skating star Chen Lu, has taken up the family sport, and proved her talent by gaining top results in international events.
Chen was one of China's most prominent figure skaters in the 90s, when she earned a reputation as the "butterfly on the ice".
She was the first Chinese figure skater to win a medal at the Olympics, with a bronze, in 1994. She claimed the world champion title in 1995, another first for a Chinese skater, and she finished third at the 1998 Winter Olympics.
In 2005, Chen retired and married Russian skater Denis Petrov, the 1992 Olympics silver medalist of pairs event. Their son, Nikita, was born the next year, and their daughter, Anastasia, was born in 2009. The family now lives in China.
Chen noted that her children hold Chinese nationality and they must compete for China, since they inherit her Chinese blood.
Anastasia displayed a great interest in figure skating at five. She possesses great athleticism and physical coordination, according to the mother.
At the 2017 Asian Junior Figure Skating Challenge held in June in Beijing, seven-year-old Anastasia competed against candidates much older than her, and won the championship.
The little girl said she hopes that she will, like her mother, stand atop the podium as a world champion one day.
"Her father and I will be happy if she always harbors such a passion for the sport. Of course, we won't push her. It's a hard path to be a professional athlete. She must love it," said Chen.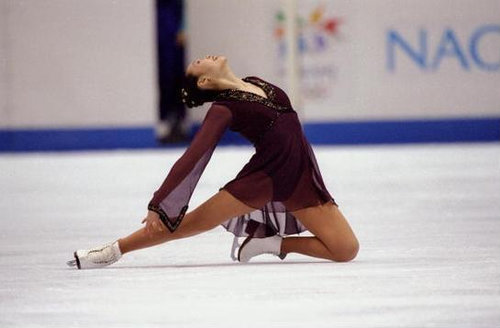 Chen Lu [people.com.cn]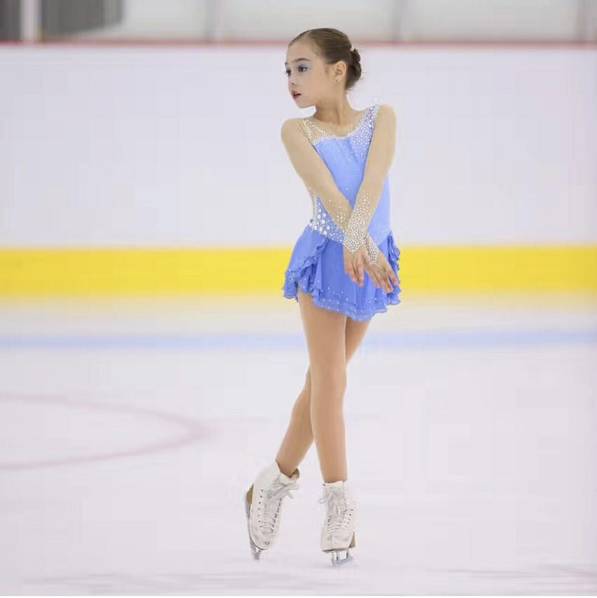 Anastasia competing at the 2017 Asian Junior Figure Skating Challenge [people.com.cn]
(Source: people.com.cn and sohu.com/Translated and edited by Women of China)