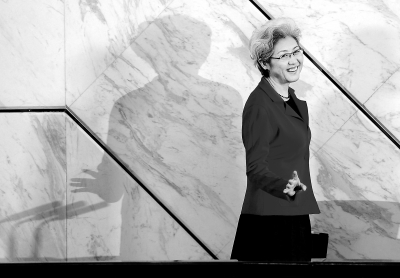 Fu Ying [Beijing Daily]
Senior Chinese diplomat Fu Ying introduced her latest book to readers on September 13, to share her experiences of being a high-ranking politician and diplomat.
Fu served as vice Foreign Minister and ambassador to the UK, among other countries, and spokeswoman for the 12th National People's Congress (NPC) from 2013-2017.
Fu made a speech to promote her book during an activity held at Peking University..
There are three sections and seven chapters in the book, which concentrates on her experience as a spokeswoman for the NPC.
According to Fu, she wrote the publication to illustrate the importance and necessity of communication, as well as the skills and attitudes needed.
Especially now, how to spread China's information and how to maintain the national image, is a big challenge.
Fu says that U.S. journalists have become accustomed to receiving second-hand information about China from various sources.
Many of the claims about China circulating in the U.S. are inaccurate and even prejudiced. Because there is no other information available as a counterbalance, people tend to believe in them, Fu say.
Many books about China have been published in the States over the years.
Although full of speculation and lacking serious academic analysis, the books are said to have a good market. The average American reading these books can be misled or even angry about China.
So Fu wrote the book to "satisfy the world's hunger for information about China."
Fu believes that communication is necessary and useful, and only by building up such conviction can efforts be made to make the world hear more Chinese voices.
Although the means of communication vary greatly, the most basic skill is to be honest with each other, tell the truth and use the truth to move people.
"Communication is judged by the result, not by what I say, but by what the other person understands and accepts," says Fu.
She also has expectations for young students, "The young generation should pursue their life dreams and the goal of national rejuvenation on the new world platform."
"For you, learning to communicate and be good at communicating will be the starting point to keep pace with the country's march toward the world. I hope this book can give readers some reference," Fu added.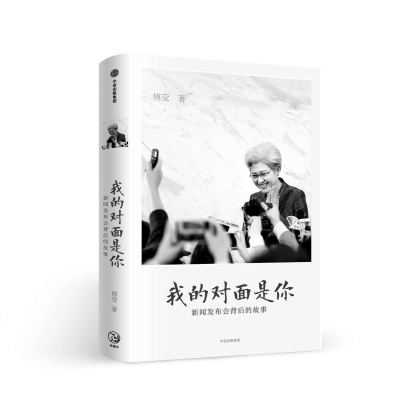 The cover of Fu Ying's new book [Beijing Daily]
(Source: Beijing Daily/Translated and edited by Women of China)