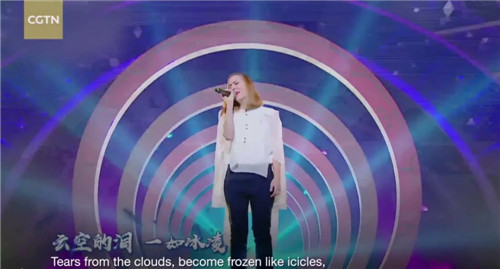 Christine Welch sings in Everlasting Classics. [CGTN]
Christine Welch, a PhD candidate in the U.S. studying ancient Chinese literature, recently sparked a buzz online after singing on a China Central Television (CCTV) talent show.
In the new season of the series Everlasting Classics, Welch performed a song that she had composed herself based on two poems, Equality of Things and Opinions by philosopher Chuang-tzu and Ancient Style by Li Bai.
Her song, A Million Possibilities, was an instant hit last year. Thousands of netizens used her song as a soundtrack to make posts on the social media video sharing app Tik Tok.
Welch has been writing and singing in Mandarin for years. "I feel that Chinese is a very poetic language," she said. She became fascinated by Chinese characters in high school and studied Chinese for her bachelor's degree.
During her sophomore year, she read the English translation of Chuang-tzu, which deeply impressed her. After graduating in 2010, Welch went on to study for four months at the Beijing Foreign Studies University in China.
"That book changed my life. From it I found the ideas that I agree with, through my own thinking, and I can apply in daily life. I think Chuang-tzu was the most romantic Chinese man," Welch said.
Since then she has studied Chinese harder to understand ancient thinkers' ideas and learn more about literature.
Welch draws inspiration from ancient Chinese literature to create her songs and poems, which are all bilingual. She hopes the poems can help non-Mandarin speakers understand the beauty of Chinese.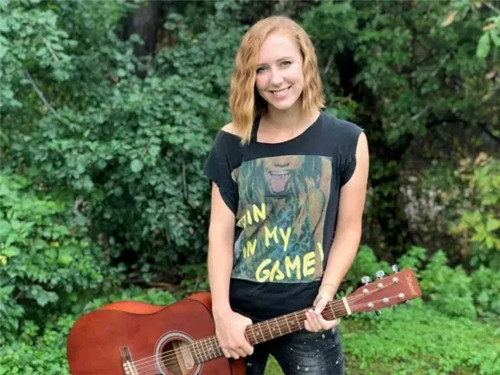 Christine Welch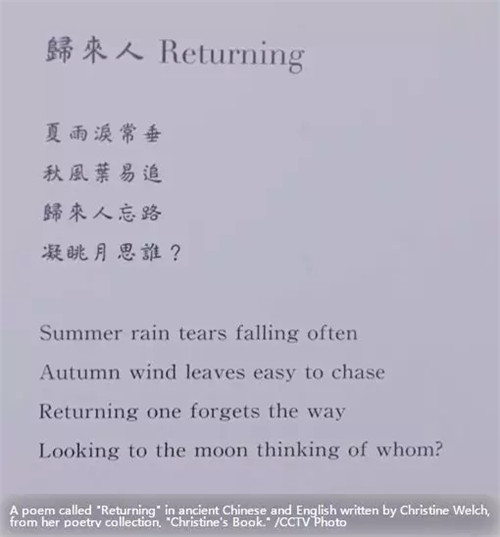 (Source: CCTV / Translated by Women of China)