Tseten Dolma (C) [Shanghai Conservatory of Music]
Tibetan soprano Tseten Dolma performed her best-known work Sing a Folk Song to the Party at the Shanghai Grand Theater on December 4 to mark the 60th anniversary of the establishment of her alma mater, Shanghai Conservatory of Music (SCM).
Dolma joined SCM in 1958, under the instruction of Professor Wang Pinsu. As she recalled, she could not study well at first due to her poor mastery of Mandarin, but it was the Party that helped her realize the significance of folk music.
After graduating, she returned and stayed in her hometown for decades. It was the time shortly after Tibet's peaceful liberation in southwest China's Tibet Autonomous Region, when people did not fully understand the Party's policies, she says.
She hopes that her music and songs can be applied to helping people better communicate and learning more about the Party.
Dolma said, "Professor Wang gave me instruction in person and helped me discern that I could serve the Party and people through singing. Studying in Shanghai also made me more aware of the importance of national music."
Dolma said she was overwhelmed by the fame brought about by her performance of Sing a Folk Song to the Party. Therefore, she also went abroad to perform, which has made aware how valuable national music is and how it must be protected, publicized and developed.
Dolma, said, "In the past 40 years of the country's reform and opening up, we have undergone tremendous changes in Tibet. Nowadays, many places there have access to planes and trains, and the traffic is much more convenient."
"I've realized that my teacher's advice for me to return to my hometown was absolutely correct, because to properly treat the vocal music of the nation, it is necessary to learn about folk music," added the singer.
In spite of her lacking in teaching experience, she constantly discussed with other folk artists and trainee singers on methods and their future career.
Dolma believes vocal music is a brilliant part of Chinese national culture. Thus, people must protect the beautiful voice of their own nation.
However, with the development of society, vocal music will inevitably undergo some changes. Dolma said in the future it is worth exploring how to combine the customs of different peoples with the aesthetics of Chinese civilization.
Towards the end, she suggested that national vocal singers could also learn about the folk songs of places elsewhere, without affecting their country's original style.
Tseten Dolma [Shanghai Conservatory of Music]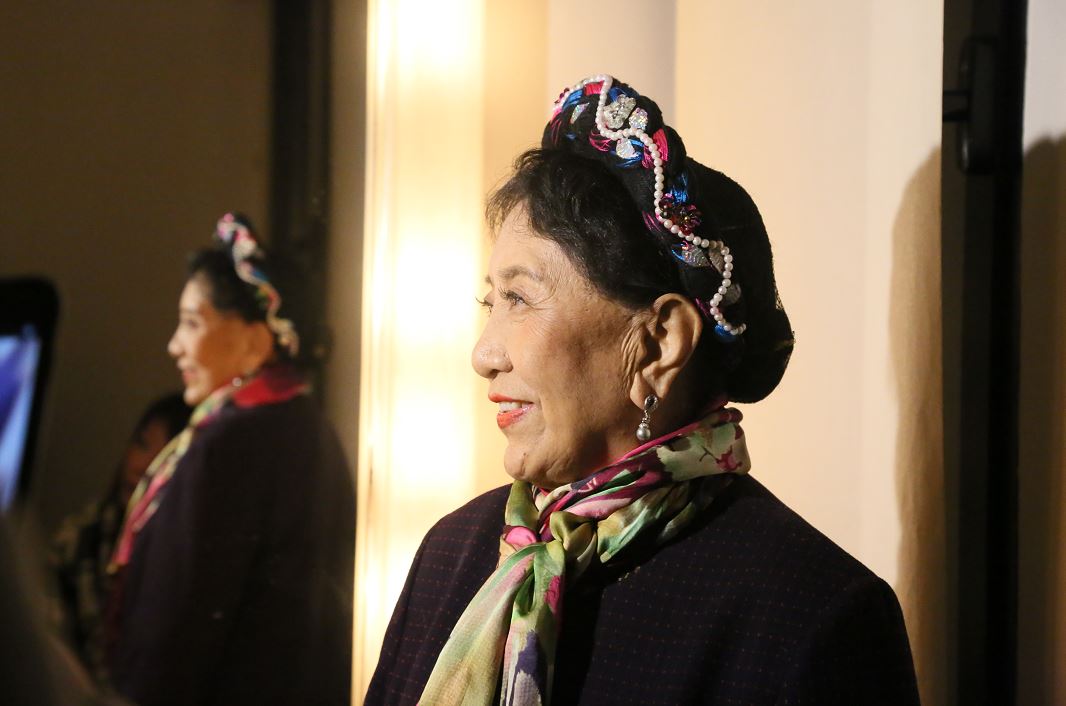 Tseten Dolma [Shanghai Conservatory of Music]
(Source: Whb.cn/ Translated and edited by Women of China)