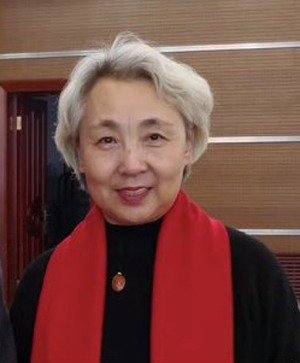 Luan Fang [Cnwomen.cn]
An established entrepreneur in northeast China's Heilongjiang province has been committed to organic eco-agriculture over the past two decades by vigorously promoting the development of several different private enterprises.
Luan Fang is currently the president of Harbin Zhongyanghong Group Co. She has led a team in expanding the business from a basic store into a diversified group comprising commercial retail, eco-agriculture, green food deep processing and cultural services over the past 24 years.
Now, her company has 11 corporate entities.
Luan Fang has experienced first-hand the opportunities brought about by the revolution of the country's market economy, and encountered unprecedented challenges along the way, especially when she began to engage in the agricultural sector.
Luan said the entrepreneurial purpose and development direction of the company has remained unchanged despite the vagaries. She is committed to organic agriculture to ensure the health of children.
According to Luan, she has been under great pressure about the commercial transformation of agriculture due to her lack of relevant experience, as well as the public's constant questioning of her move.
After deliberations, she and her core team members conducted studies in Europe in 2015, visited the European Organic Eco-Agriculture Development Alliance, and consulted organic and farming experts on relevant knowledge.
They eventually established a sustainable farm in China as per the highest EU standards.
The company now has been named as a National Demonstration Farm and National "4A" Agricultural Tourism Farm, and has built a health and safety food industry chain with its own registered trademarks and good fame.
Being a successful businesswoman, Luan has always led the development direction of the company with the sentiment that of a mother.
In order to publicize the concept of loving life and ecology among children, Luan initiated a food education program on the farm; and, set up the Children's Food Paradise, so that the urban children can see how the crops in the field are processed.
Luan said she is confident about the country's future development. "The important speech delivered by President Xi Jinping addressing the private enterprise symposium has given us great encouragement. Given this good development environment, private enterprises will surely make better progress," said Luan.
(Source: Cnwomen.com.cn/ Translated and edited by Women of China)