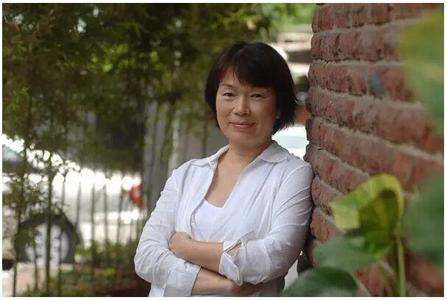 Long Yingtai [Huanqiu.com]
The latest book by well-known Taiwan-based writer Long Yingtai, titled Everlasting, was published on April 24, to remind people about the meaning of life and companionship.
The collection features 19 letters that Long wrote to her mother, accompanied by historical photographs.
"The letters are about the personal practice of beliefs in life. They are a tribute to the previous generation and a gentle reminder to the next, with confessions, reflections, and mumbles," she said.
The photographs in the book reflect the situation of China in 1925, when Long's mother was born, and the phenomenon of people's enthusiasm for a famous performance of The Butterfly Lovers Violin Concerto in 1963.
Long said, "On what happened in the past, we are unable to witness it; we can only review it through photos, to keep these memories from fading."
Long was born in the city of Kaohsiung, south China's Taiwan in 1952 and grew up in a fishing village in the south of the island. She has studied in the U.S. for nine years, lived in Europe for 13 years, and taught in Hong Kong for nine years. She was the first director of Department of Cultural Affairs of Taipei.
Long's mother, who is 93 this year, was diagnosed with dementia nearly 20 years ago. For most of the past 15 years, Long returned to Pingtung County near Kaohsiung every two weeks to visit her, despite working as an official in Taiwan or sometimes teaching in Hong Kong.
Long believes that people will have a more comprehensive understanding of life with more sharing and dissemination provided in society, which allow people to better define themselves with suitable roles.
Long finally moved to Pingtung in August last year to take care of her mother. She said, "It would be a great regret finding your mother was gone while you are successful in your career. Why don't spend more time with her while she is alive?"
(Source: Women Voice/Translated and edited by Women of China)