Zhu Xisheng (R), secretary-general of CCTF, and Liu Xiao, senior vice-president of Vanke, announce to launch the project. [Women of China/Fan Wenjun]
China Children and Teenagers' Foundation (CCTF) and Vanke, one of the country's largest real estate developers, jointly launched a project on December 11 in Beijing to encourage residents to donate their worn or unwanted clothes to charity.
Zhu Xisheng, secretary-general of CCTF, said that the V-Alliance Clothing Charity project aims to encourage community residents to lead an eco-friendly lifestyle as well as help impoverished people through donations.
According to previous work model, special boxes will be installed in communities for residents to dispose of unwanted clothes and staff will regularly collect and sort items from the boxes.
Items of good quality will be cleaned and donated. The rest will be processed and made into new material. Meanwhile, all revenues will be used as a special fund for poverty-relief projects.
By combining environmental protection with charity, the innovative action will play an important role in encouraging residents to lead a low-carbon lifestyle and promote sustainable development.
Liu Xiao, senior vice-president of Vanke, said that he hopes the project can inspire residents to spread their love to others in need and make city life more beautiful.
At the launch, several residents shared their experiences of public welfare and said that they are looking forward to the implementation of the project.
To inspire community residents' passion for participating, organizers have made it possible for each resident to learn about the progress of cloth processing on their smart phones and find the location of donated items.
The project will first be carried out in over 60 communities in nine northern cities, helping 12 surrounding poverty-stricken regions.
Around 100 people attended the launch, including those from the All-China Women's Federation; the All-China Federation of Returned Overseas Chinese; the Overseas Chinese Charity Foundation of China; and, media outlets.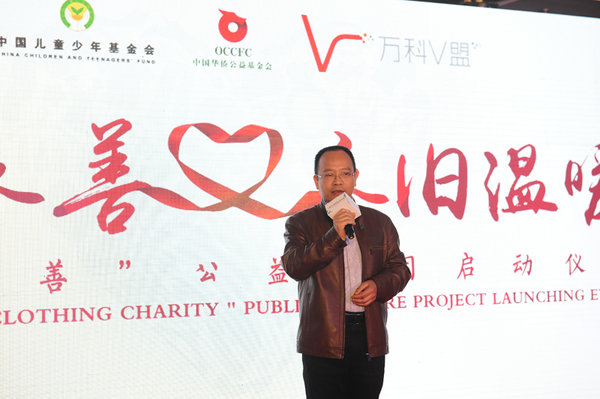 Zhu Xisheng, secretary-general of CCTF, speaks at the activity. [Women of China/Fan Wenjun]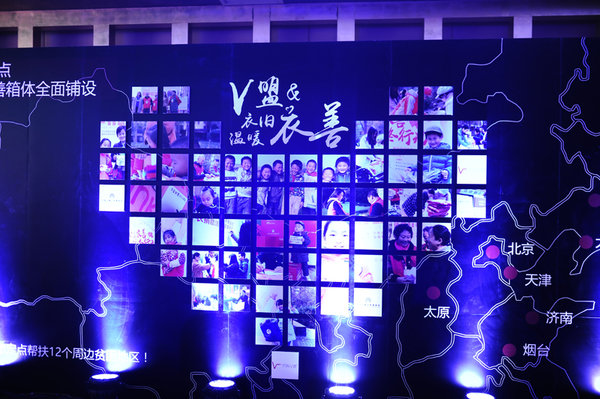 At the ceremony to launch the project [Women of China/Fan Wenjun]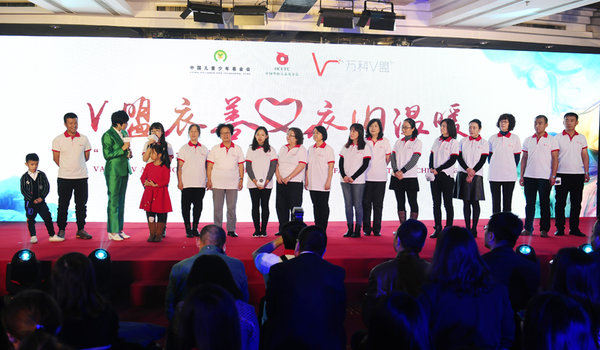 Attendees at the event [Women of China/Fan Wenjun]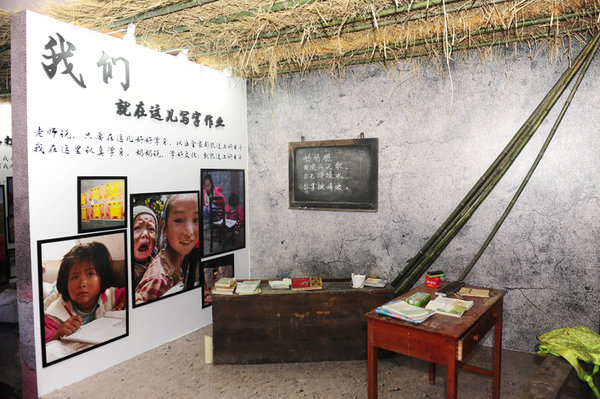 A scene of the living conditions of an impoverished family is displayed at the event. [Women of China/Fan Wenjun]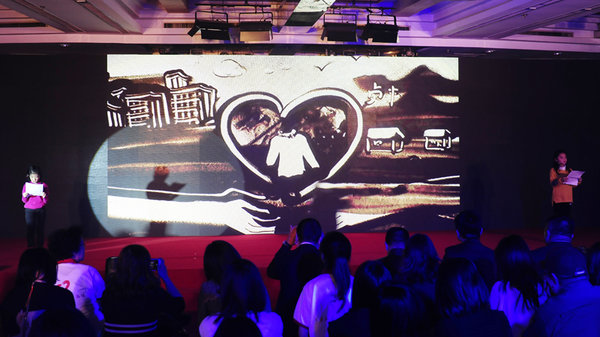 A sand painting demonstration [Women of China/Fan Wenjun]
Attendees at the event [Women of China/Fan Wenjun]
(Women of China)