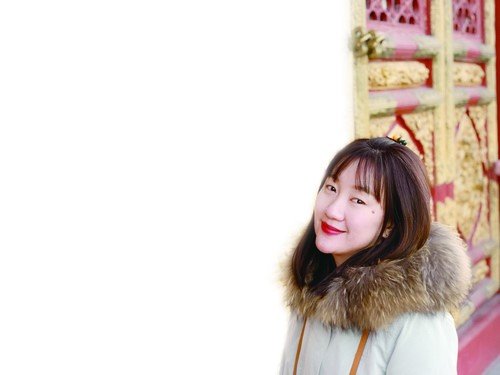 Li Min is an illustrator at China Daily. [China Women's News]
Li Min's success is not a coincidence but a result of a number of interwoven factors — the needs of the times, the support from her superiors, the understanding of editors and her own efforts.
"In the future, I hope my brushwork style will be more clear-cut. I will further dig into the traditional elements in Chinese culture and tell China's stories more vividly through illustrations," said Li Min, an illustrator at China Daily.
Her creations have won many domestically influential awards over the past several years.
Li has been quite busy recently: giving lectures at the Communication University of Zhejiang and China Jiliang University; offering an exhibition of her illustrations in Shenzhen, South China's Guangdong Province; and attending an exhibition at the invitation of her fellows from the Republic of Korea.
She said her original intention in accepting all these appointments was to present the charm of China Daily to more people.
Not long ago, the covers of China Daily's Global Edition began to be forwarded by microblog, Wechat and online portals, bringing a great deal of favorable comments and numerous fans.
The exquisite and beautiful stereotype-breaking newspaper cover illustrations were created by Li Min. She has worked in China Daily for nine years after she graduated from the Academy of Arts and Design of Tsinghua University.
Over that time, she has progressed in her job through continuous learning and bold attempts.
Zhang Geming, a professor at Tsinghua University, spoke highly of her illustrations, saying that the "elegant, fresh, lively and fashionable" illustrations give the newspaper vigor, and present it as a platform where illustrators could show their talents. Created by the illustrator's diligence and efforts, they are also a pleasant surprise to readers.
Many internet users give a thumbs-up to Li's creations, describing them as "design-oriented," "full of Chinese elements,""very nice," and "the pride of Chinese media."Li said the response has been beyond her expectations.
Li uses bright and eye-catching colors and smooth lines to produce strong visual impact. The traditional images of Chinese culture, such as pavilions, bamboo, pines, cranes and lotuses are used incisively and powerfully in her creations.
Since 2010, more than 300 of her illustrations have appeared on the front page of China Daily's overseas editions, which are published in more than 30 countries in Europe and Africa.
Li started to learn drawing at the age of about four and then received one-on-one tutorship from a teacher of the China Central Academy of Fine Arts during her early student years. Then she was enrolled by the school affiliated with the Central Academy of Craft Art (today's Academy of Arts and Design of Tsinghua University).
After seven years of studying visual communication design, she planned to further her education abroad. However, an internship provided by China Daily interrupted her plan.She chose to work for China Daily after the internship. In the first two years, drawing illustrations and cartoons for articles washer routine work, which made her dissatisfied with the job.
It wasn't long before the launch of China Daily Europe in 2011. Her superiors decided to use big illustration on the front page. It was an opportunity for Li to display her talent.
She took every mission seriously and kept improving her skills and urging herself to make innovations. She attended a six-month training program on gongbi painting organized by the Palace Museum and practiced tracing lines in her spare time.
She also frequently analyzed the illustrations on specialized websites. An illustration created by Victo Ngai, a New York based illustrator from Hong Kong Special Administraive, inspired her. Then she happened to realize that the characters can be created with more Chinese elements.
She said the priority of making illustration was the understanding of the content on the front page. Before drawing, she was briefed on the content by editors and communicates with the latter to better understand and digest it.
Li often gives lectures in universities and shares her experience in study and work. She encourages students to learn their majors well, since the knowledge they might consider boring may help them a lot in the future.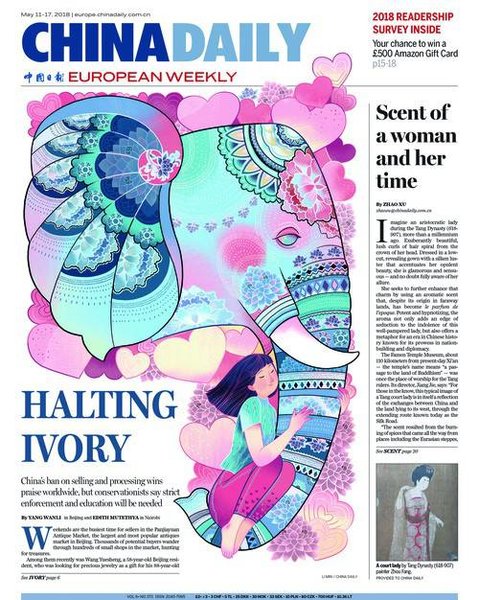 An illustration created by Li Min for China Daily's European Weekly [China Women's News]
(Source: China Women's News/Translated and edited by Women of China)