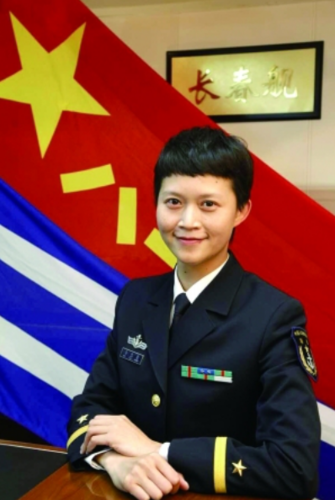 Wei Huixiao [zjnews app]
Organizers from the Central Committee of the Communist Young League recently initiated an election campaign entitled "National Positive and Virtuous Youth", which went viral on social media immediately for its well-known candidates, including a special doctoral graduate, Wei Huixiao, also known as China's first ever female navy vice-captain.
According to relevant officials, 100 awarded youths will be selected from 342 candidates from all sectors of society covering renowned CCTV (China Central Television) hosts, Olympic champions, intellectual TV contest champions and famous popular actors.
Wei is not only a beautiful woman but also highly intelligent and serves as a military officer on China's first aircraft carrier.
Speaking of the past, "special" would be the word to describe her growing path.
In late 2010, she wrote a letter to China's navy chief recommending herself to become a military personnel.
"The history of being a soldier will be the proudest experience in my life and I will never regret it. My dream is simply to be an ordinary crew member, spending my days fighting the wind and waves," she wrote.
Three days later, Wei received the reply letter, which was much sooner than she expected, saying that relevant personnel from the navy would pay an inspection tour to her school.
Actually, in order to be a soldier, she had to spend two whole years on scheduled physical training. From running five kilometers a day for the first year to 10 kilometers per day for the second year, high-strength training has become a daily routine for her.
In February 2012, Wei finished her doctoral studies at the Earth Sciences Department of Sun Yat-sen University and officially upgraded to become a member of China's first aircraft carrier, Liaoning.
In April 2015, she made a vital leap from Liaoning aircraft carrier to becoming the vice-captain internship at a new-type missile destroyer. In the next year, she successfully passed the independent operation assessment and claimed the title of China's first female vice-captain.
To Wei, the first year being a captain was inundated with challenges, as the post not only requires all aspects of aircraft knowledge but also the ability to fully manage every situation that could happen to the troops.
In order to firmly memorize relevant assembly data and acquire technical competence, she studied hard everyday until midnight and kept attending morning exercise with the troops at 6 a.m.
Except conducting operations, daily training and equipment administration, she was also in charge of multiple tasks such as aircraft management.
Later, Wei smoothly passed the vice-captain assessment within a very short period of time, and perfectly accomplished over 10 items of significant maneuvers and training tasks. She even visited a U.S. delegation on behalf of China's first batch of navy captains.
"Her further journey is to the sea of stars," said a commentator.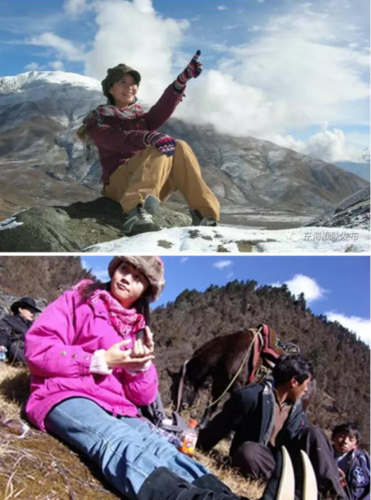 Wei Huixiao [zjnews app]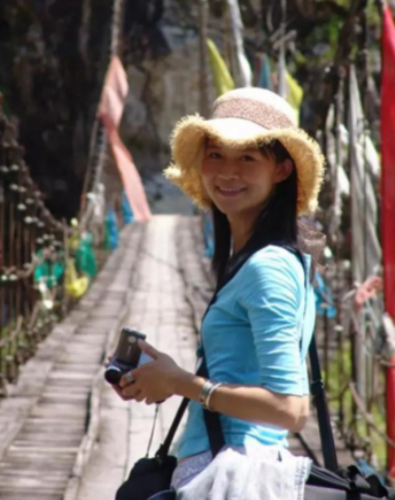 Wei Huixiao [zjnews app]
(Source: zjnews app/Translated and edited by Women of China)