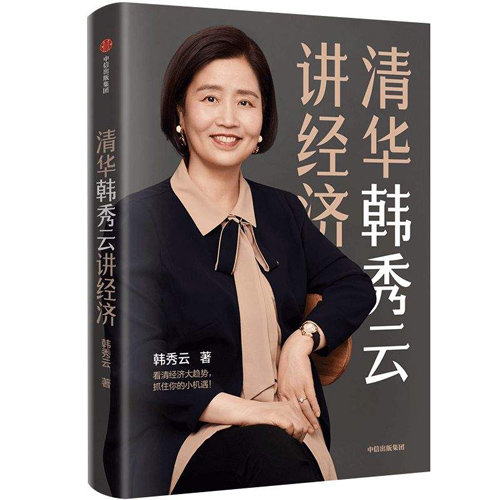 Han Xiuyun on Economics, a book by Tsinghua University Professor Han Xiuyun, is published by China's leading publishing house Citic Press Group this May. [For chinadaily.com.cn]
The newly published book Han Xiuyun on Economics by Tsinghua Professor Han Xiuyun offers a thorough analysis on the current economy and advice on future money management for individuals.
"I want to use the most relatable examples to discuss the economic trends of today's world, no obscure terminology or theories. This book is for the majority of Chinese people. You don't need to have a strong academic background," Han said.
Set over a spectrum of nearly 15 years, the professor examines the market fluctuations in real estate, stock and foreign exchange. "The economy is closely interlinked with every single individual. We need to evaluate the economic situation before making any financial decision," she said. "If you are considering purchasing property, sooner is always better than later."
"I think taxation for real estate in China eventually will come. It may cause a temporary drop in housing prices, but in the long term, housing prices will be determined by the relationship between supply and demand," said the professor.
During her book launch held at a Yanjiyou bookstore in Beijing on Saturday, Han also shared her insights on career choices based upon the potential social transformation in the next few decades.
"The upcoming era will be profoundly influenced by artificial intelligence and 5G technology," she said, "which will create perfect conditions for several industries, including the high-end service industry, culture industry, environmental and new energy industry, and tourism."
For young professionals or new graduates, she advised them to have an open mind, down-to-earth doer attitude and also continue interdisciplinary learning. "When you grasp the basic concept of economics, you can see through complex appearances and detect the opportunities beneath them."
(Source: chinadaily.com.cn)