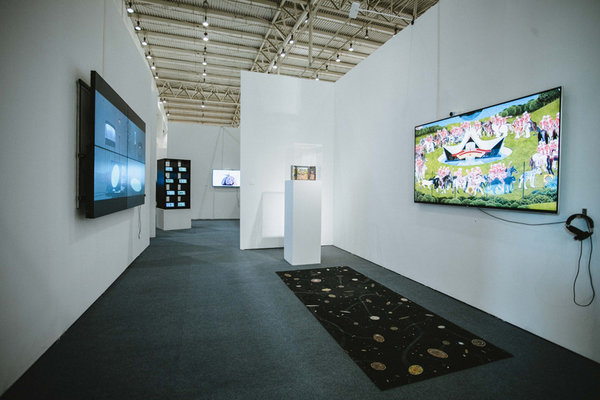 Image art has become popular among Chinese young artists. [For China Daily]
Image art, collections of photos and videos sometimes presented using virtual reality devices, has become a popular form among Chinese artists in their 20s, who are increasingly drawn to the method.
Where We Meet, an Art Beijing exhibition that concluded May 3 at the National Agricultural Exhibition Center, showcased young artists' explorations with image art.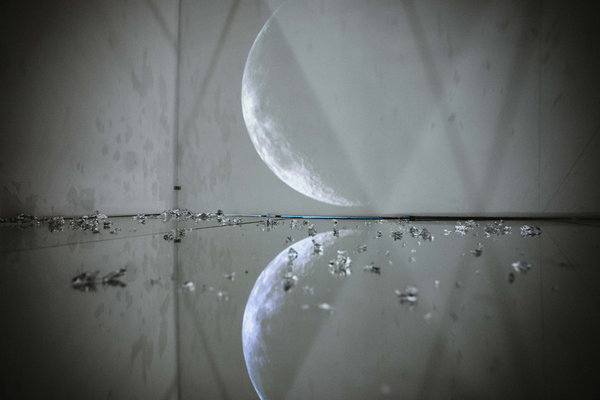 Image art, with collections of photos and videos, often employs virtual reality devices. [For China Daily]
Featured artists belong to a generation of Chinese who grew up experiencing rapid urbanization and the excitement of a digital age.
Their works were characterized by a strong organizational ability of information and new technology. They built a new vocabulary, sophisticated, varied and light-hearted, in the realm of Chinese contemporary art.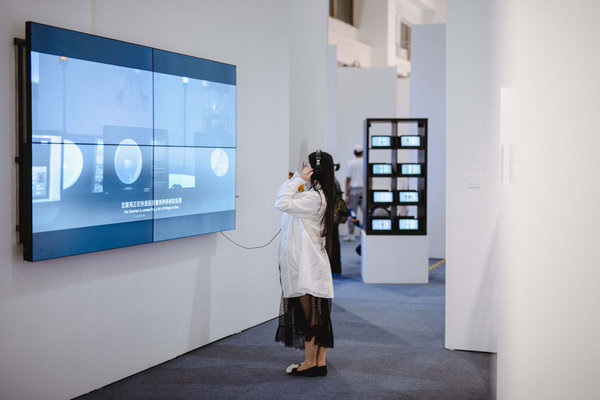 One visitor is appreciating the beauty of image art. [For China Daily]
(Source: chinadaily.com.cn)