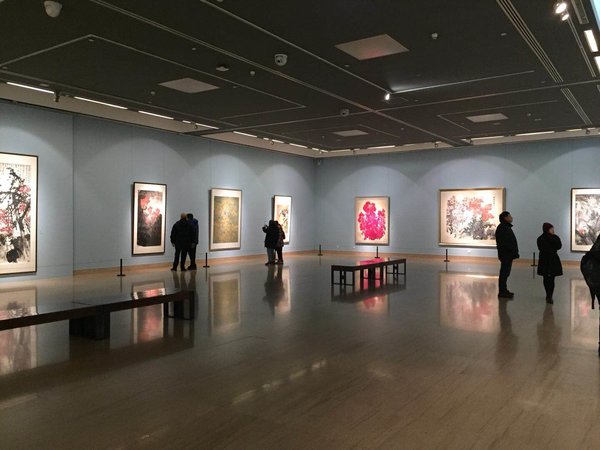 People enjoy the exhibition titled Blossoming in the Flourishing Age at the National Art Museum of China. [Women of China / Zhang Jiamin]
The National Art Museum of China recently opened an exhibition of flower and bird paintings from its permanent collection, titled Blossoming in the Flourishing Age.
Over 100 paintings are included in the display, which shows the development of the two genres since the Song (1127–1279) and Yuan (1271–1368) dynasties, and is divided into three sections.
The first section presents works by artists from the beginning of the 20th century and earlier, which show ancient people's observation of nature.
The second section highlights modern artworks, including paintings by Qi Baishi and Xu Beihong, who developed a new style out of traditional art.
Finally, the third section features paintings by contemporary artists who use different methods and materials to create their own painting styles.
The exhibition runs until March 4.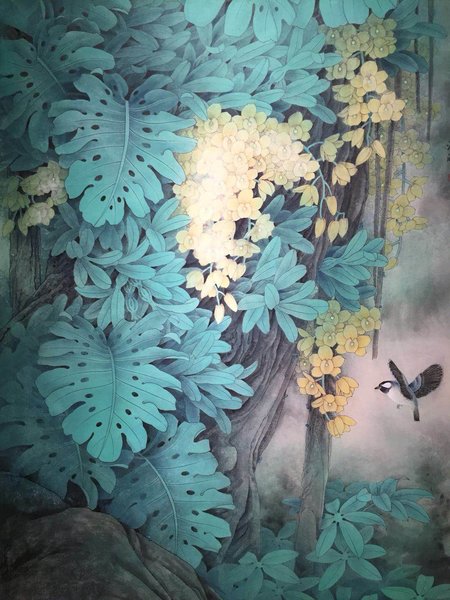 A painting on display [Women of China / Zhang Jiamin]
A painting on display [Women of China / Zhang Jiamin]