Children whose works feature in the book stand onstage at the ceremony. [Xinhua]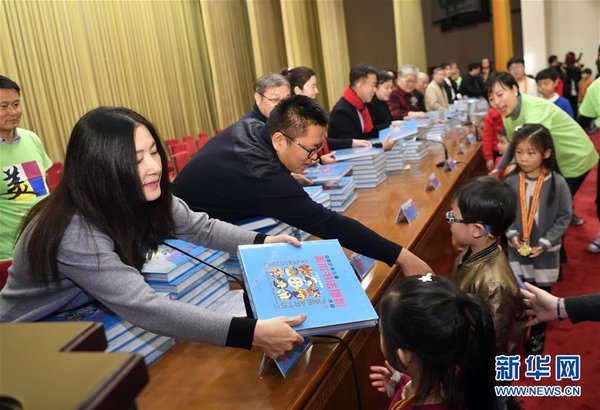 Officials present children with several copies of the book. [Xinhua]
Organizers held a launch ceremony in Beijing on February 4 for the latest book in the series Chinese Children's Works on Art, Calligraphy and Photography.
The ceremony was attended by students whose works were selected to feature in the volume, which aims to improve children's innovative capability and stimulate quality-oriented education.
The first book in the series was published in 1998 by China Federation of Literary and Art Circles Publishing House.
Since then, the series has expanded to 20 volumes, containing more than 70,000 works within its pages.
(Source: Xinhua/Translated and edited by Women of China)