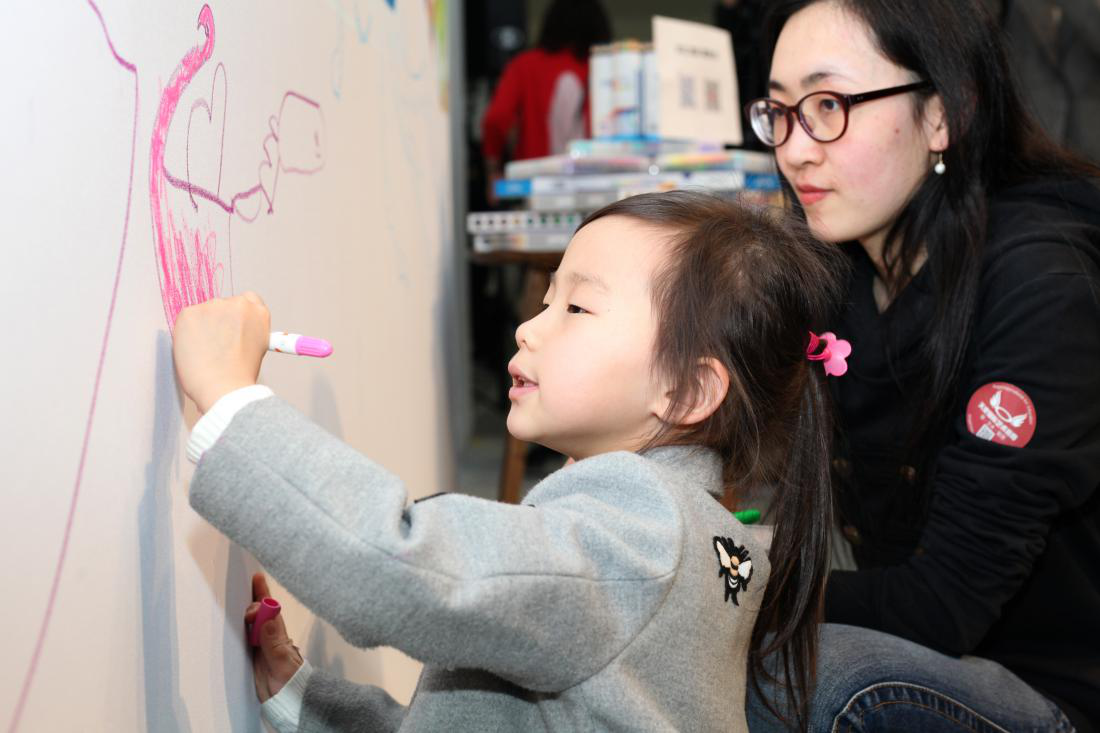 A contestant draws on the wall. [China Daily]
The "Splendid Discovery" Awards Ceremony of the China-Europe Youth Painting Festival was held in Beijing, capital of China, on April 10.
The festival aims to increase mutual understanding and deepen friendship between young people from China and European countries. It brings together world famous groups, international famous experts, industry talents and influential media from home and abroad, to jointly witness the vitality of young people, whilst promoting the common development of China-Europe Arts Education.
At the beginning of the celebration, Hans Dietmar Schweisgut, EU Ambassador to China, delivered a welcome speech and expressed his sincere gratitude to all the partners and staff who have worked hard to prepare for this award ceremony. In addition, The EU Embassy selected 12 works from the exhibition and produced a calendar as a gift from the EU delegation to China.
When talking about youth education, Schweisgut said in an interview that education is of great significance to the development of young people. He believes that the country's prosperity and harmony are based on education, which should be broad, not only in the study of books, but also in an open and inclusive mindset.
The representative judge of the juvenile paintings of the China-Europe Youth Painting Festival, Fan Yaping, who is also a famous contemporary artist and educator, also delivered a speech, in which she said that this year's exhibition is witness to China-Europe friendly relations. The contestants have found themselves through art, unleashed their unique creative potentials, and become self-enriched and life-oriented individuals, thus continuing to promote the progress of our society in the future.
The exhibition has undergone a rigorous selection for six months. A total of 15 golden awards and 30 silver award works have emerged, which cover Chinese paintings, oil paintings and other artistic categories and they were awarded by Schweisgut personally.
During the exhibition, parent-child activities such as educational lectures and children's workshops were arranged, and children from Yuecheng International School and Dandelion Middle School also staged live ballet performances, poetry readings, and orchestral music.
Art is the language of the world, and adolescents are perhaps the most dynamic and creative group in society. This exhibition was held beyond regions, cultures, and ethnicity. It allows the world to promote identity, eliminate estrangement, deepen integration, and increase everyone's sense of responsibility, so that young people can make more innovations in building and changing the world.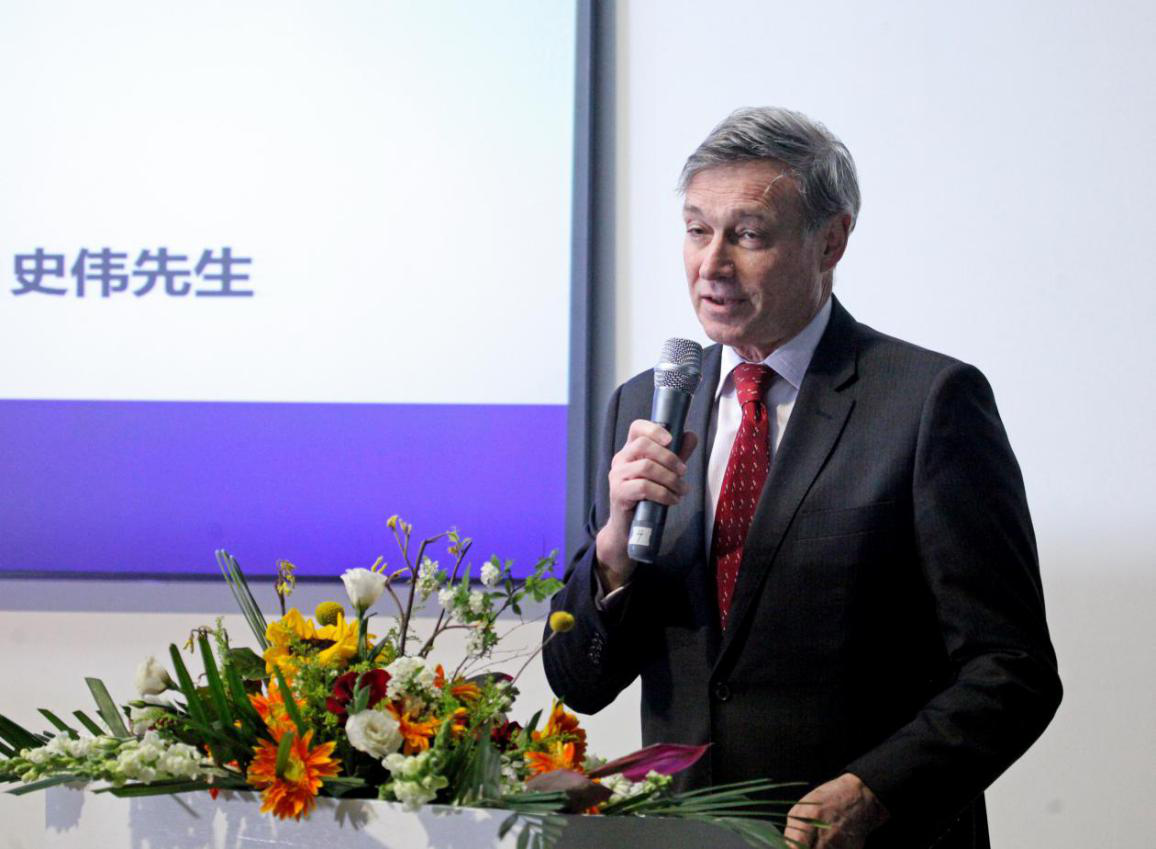 EU Ambassador to China, Hans Dietmar Schweisgu, delivers a speech. [China Daily]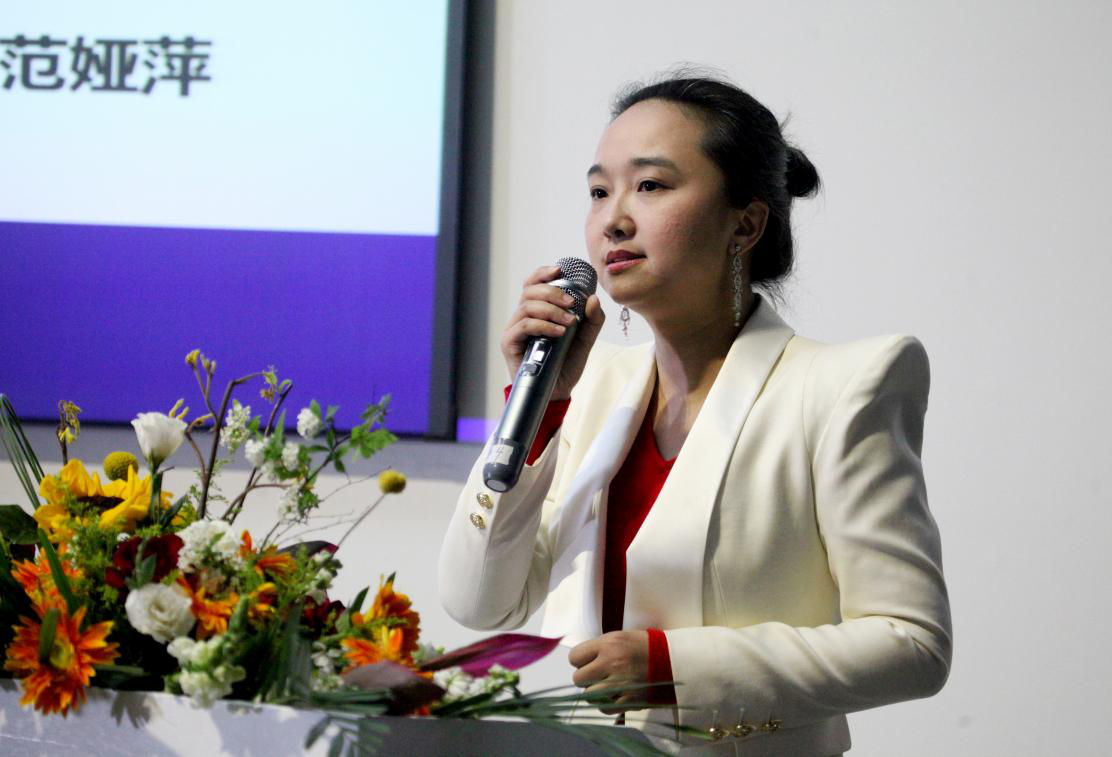 Contemporary artist Fan Yaping delivers a speech. [China Daily]
Hans Dietmar Schweisgu awards a contestant. [China Daily]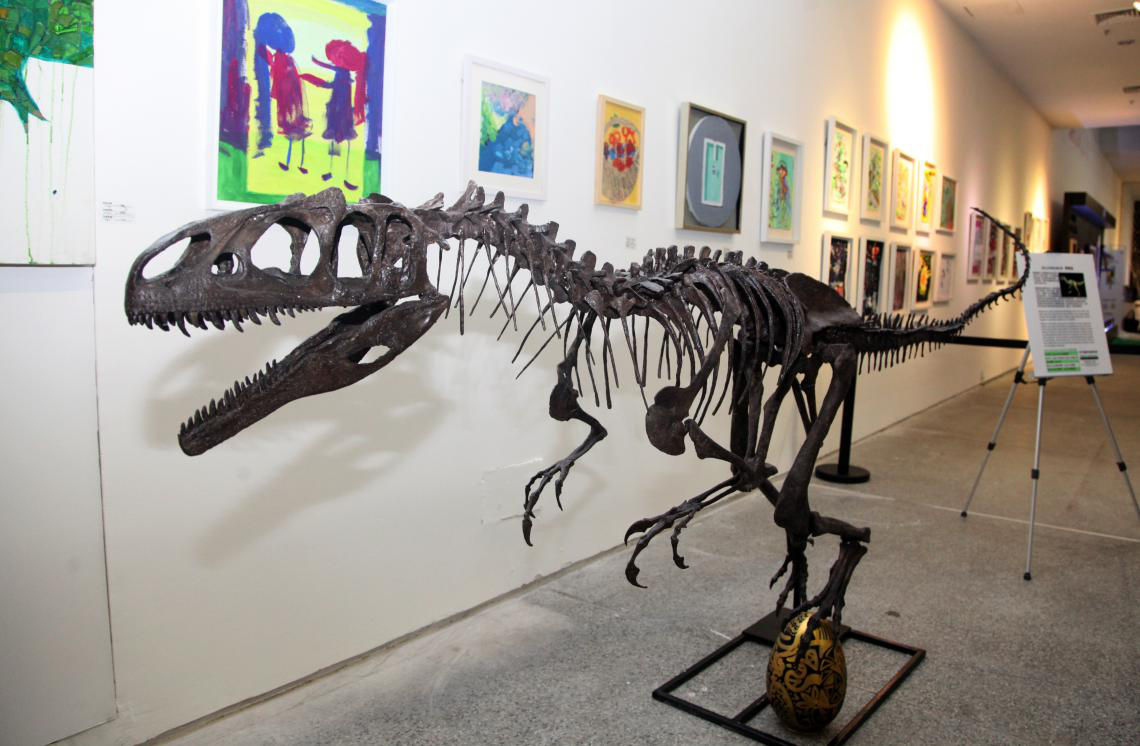 Dinosaur fossil exhibition [China Daily]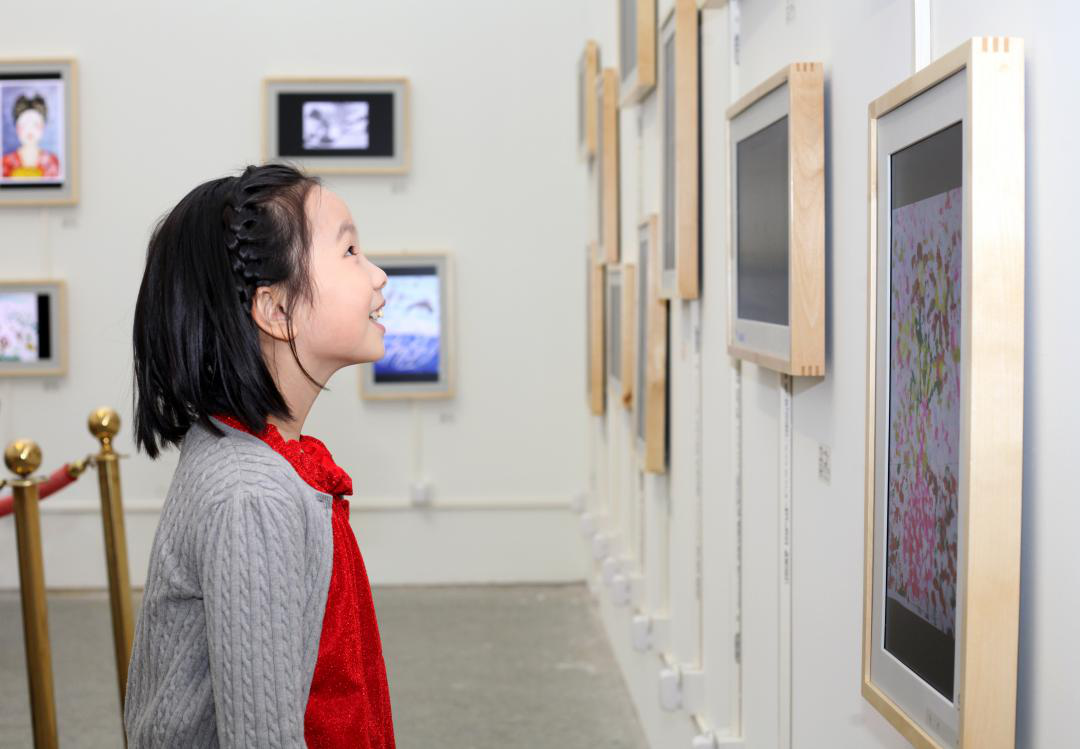 A girl appreciates a painting. [China Daily]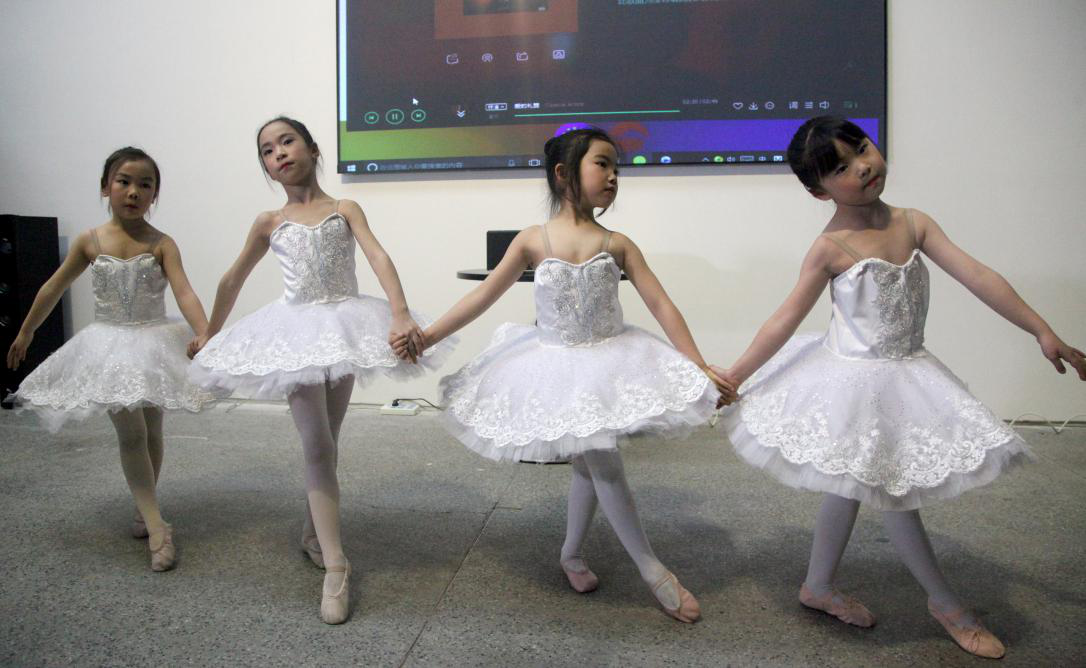 Four students from Yuecheng International School perform at the ceremony. [China Daily]
Students from Yuecheng International School perform poetry reading. [China Daily]
Students from Dandelion Middle School perform orchestral music. [China Daily]
A series of parent-child activities [China Daily]
Distinguished guests pose for photos with contestants. [China Daily]
(Source: China Daily/Translated and edited by Women of China)