Astronauts aboard Shenzhou-9 spacecraft take a group photo during their space mission on June 27, 2012. [Photo by Shenzhou-9 crew]
The National Museum of China opened a special photo exhibition in Beijing on August 30 to mark the 40th anniversary of China's reform and opening-up.
The exhibition was co-organized by China Federation of Literary and Art Circles (CFLAC), China Photographers Association and the Photography Center of CFLAC.
The aim of the project is to implement the spirit of the 19th National Congress of the Communist Party of China; demonstrate the great achievements of the cause of socialism with Chinese characteristics; and, present the landmark events of China during this historical period, said officials.
During the past 40 years, China's social productivity, comprehensive national strength, and its people's living standards have achieved a historic leap, and the people's yearning for a better life has become stronger.
Since inviting contributions in April through various channels such as China Photography magazine, social media platform Sina and search site Sohu, sponsors received a total of over 20,000 works.
After evaluation by the expert committee, the final 216 were selected to be displayed.
Official explained that the exhibition reveals how people's lives, food and clothing, education, health and social security have undergone earth-shaking changes during the last four decades from a unique perspective.
The exhibitions also highlights the outstanding achievements made in politics, culture, society, ecology, people's livelihoods and other aspects, a spokesperson added.
The exhibition concluded on September 12.
Locals attend a fair in Qishan County, northwest China's Shaanxi province in April 1978. [Photo by Li Shaotong]
In 1979, students from Tsinghua University, Beijing, attend a class. [Photo by Gu Dehua]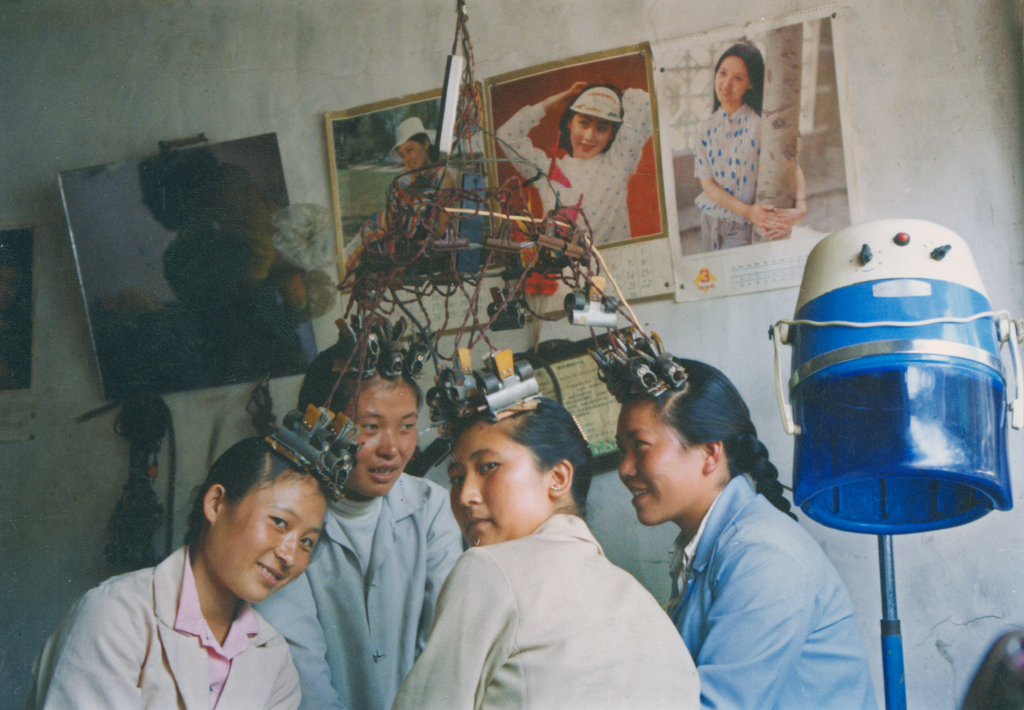 Four young Bai ethnic women from Eryuan County of Dali, southwest China's Yunnan province have their hair permed at a hair salon for the first time in 1985. [Photo by Liu Jianhua]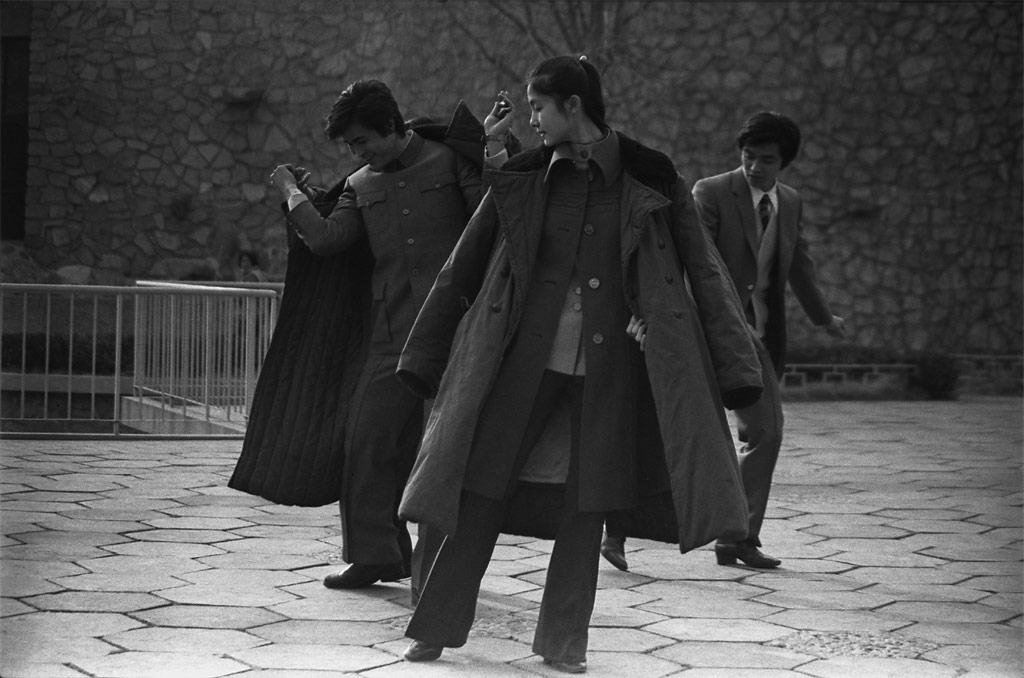 Three young men in military coats dance on the streets of Beijing in 1986. [Photo by Guo Jianshe]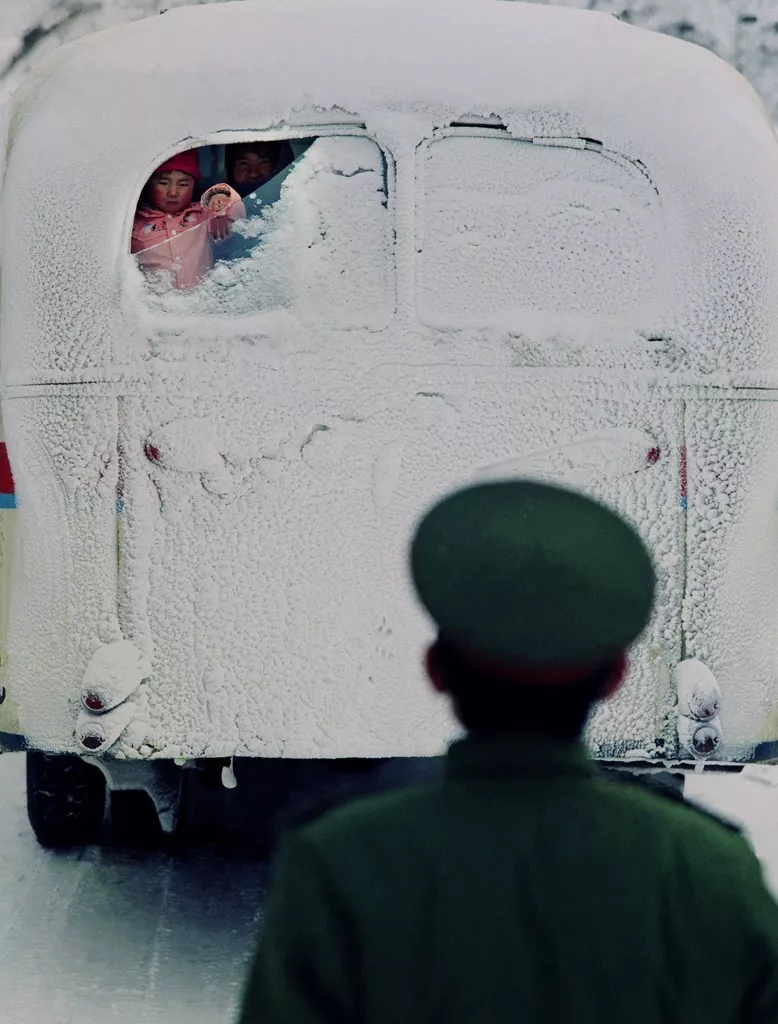 A young girl bids farewell to her military father through the broken window of a bus in Longhua County, north China's Hebei province, in January 1987. [Photo by Feng Jianxin]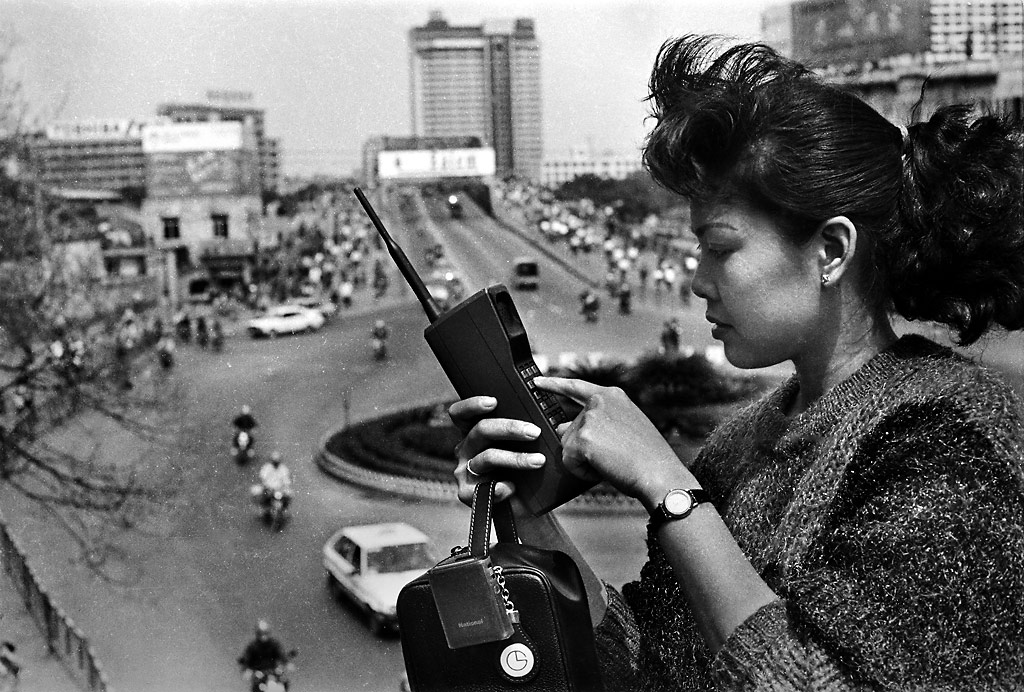 A woman holds a cellular phone on Jiangnan Avenue in Guangzhou, south China's Guangdong province, in 1987. [Photo by Ye Jianqiang]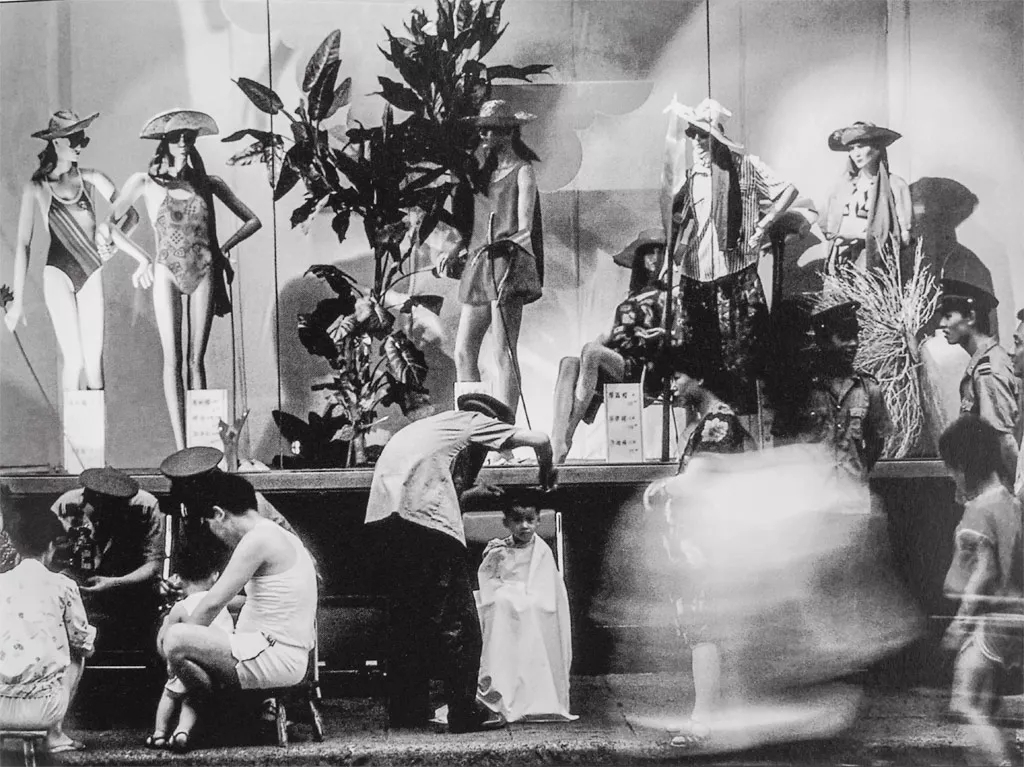 Officers and soldiers of the Shanghai Garrison Troupe provide voluntary services to residents in downtown areas of Shanghai in the spring of 1991. [Photo by Li Qianguang]
The eight-year-old Su Mingjuan takes a class at Sanhe Township Central Primary School in Jinzhai County, east China's Anhui province, in April 1991. [Photo by Xie Hailong]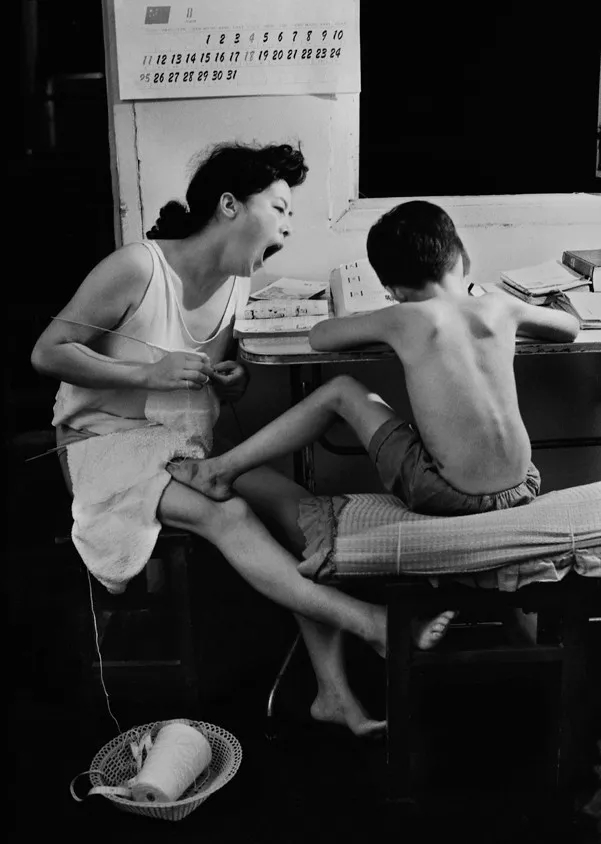 A mother in Nanjing, east China's Jiangsu province, accompanies her son to do homework at night in the summer of 1991. [Photo by Tian Ming]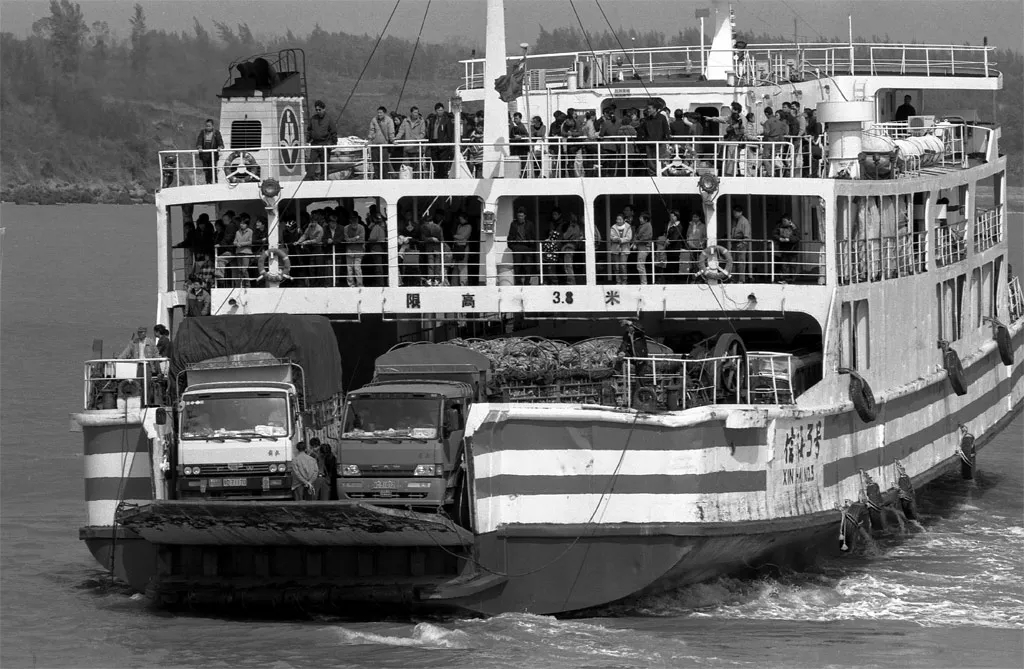 A ferry berths at the Qiongzhou Strait of south China's Hainan province in 1999. [Photo by Huang Yiming]
Middle school student Li Yang lifts a flask for his classmate Liao Bo who was buried in the ruins of Beichuan Middle School, southwest China's Sichuan province, on the morning of May 13, 2008. [Photo by Chen Xie]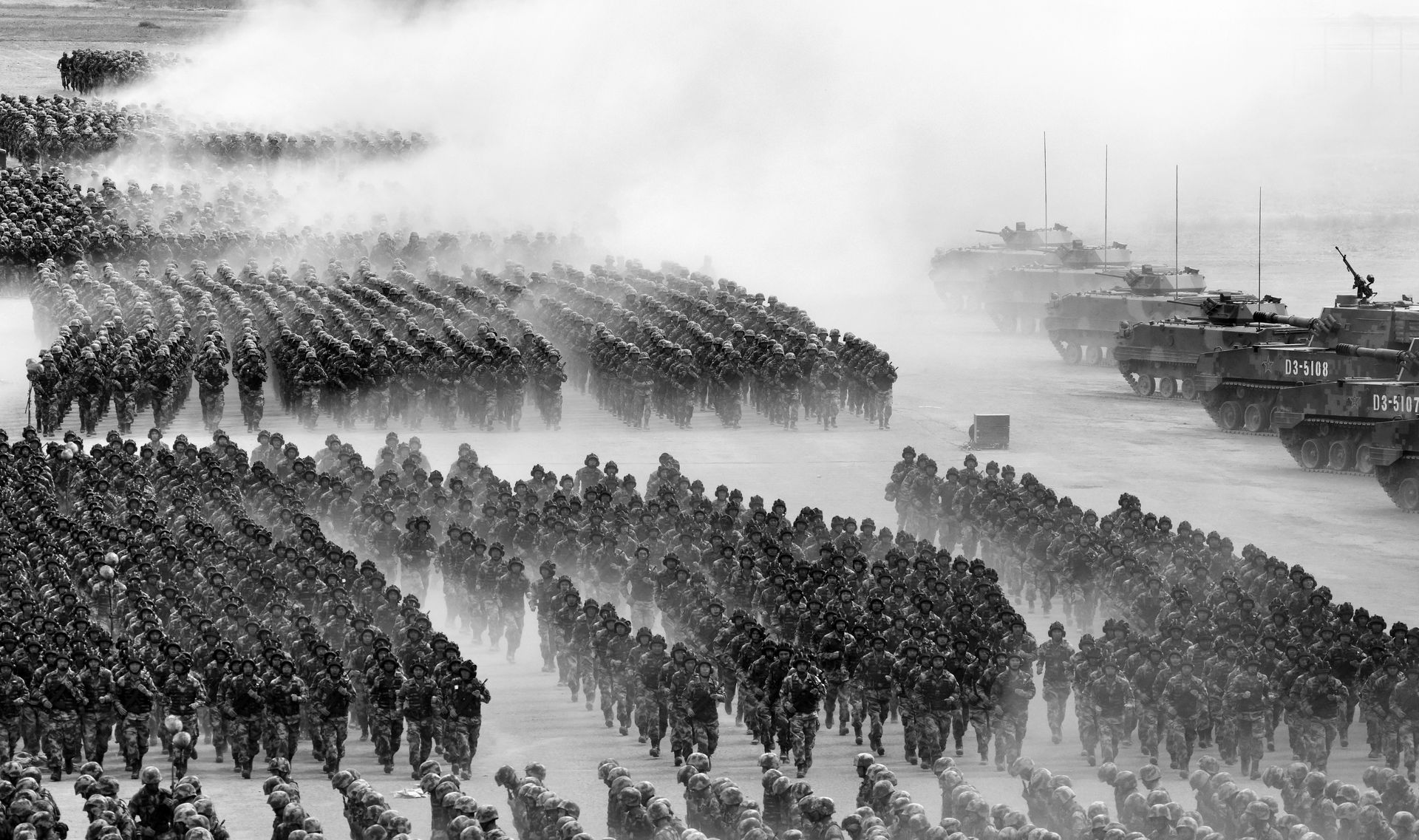 A military parade is held to celebrate the 90th anniversary of the founding of the Chinese People's Liberation Army at the Zhurihe Training Base, north China's Inner Mongolia Autonomous Region, on July 30, 2017. [Photo by Fan Xianhai]

(Source: National Museum of China/ Translated and edited by Women of China)