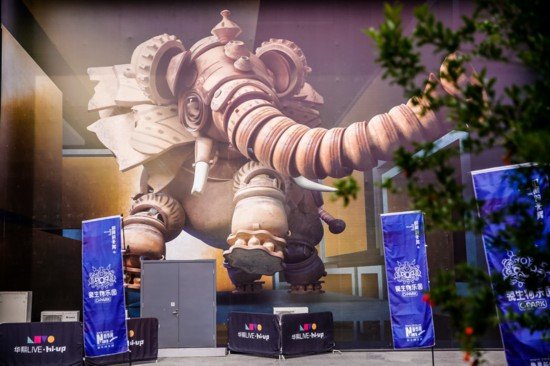 The holographic immersive art exhibition is themed on Chinese porcelain art. [Xinhua]
An exhibition featuring Chinese porcelain art opens at Huaxi Live·Wukesong on June 5 in Beijing.
Entitled "The Brilliance of Time — Ci·Park," the holographic immersive art exhibition attracted children to explore the mysterious world of porcelain.
Five lovely animal characters are created specially for the exhibition.
Hosted by Xinhuanet. Co., Ltd and co-hosted by Jingdezhen Municipal People's Government, the exhibition incorporates modern cross-media technologies and the most advanced digital tools to make history come alive.
The exhibition will run until August 31.
(Source: Xinhua)