Giant pandas are the focus of this woolen embroidery. [Chinaculture.org]
The first exhibition of Shanghai woolen needlepoint tapestry in Europe is being held at the China Cultural Center in Brussels through Sept 18.
The two-month exhibition showcases the craftsmanship of woolen needlepoint tapestry (rongxiu in Chinese) — a state-level intangible cultural heritage in China, as well as its inheritance and perseverance.
All works on display were crafted by woolen embroidery masters in Shanghai, fusing Eastern and Western art. The exhibition covers diverse elements, such as replicas of western painting, images of natural landscape, European scenery and cultural hallmarks.
This woolen embroidery features the Temple of Heaven in Beijing. [Chinaculture.org]
Originating in Europe and introduced into China in the 19th century, woolen needlepoint tapestry is a modern innovation of traditional embroidery. Shanghai woolen needlepoint tapestry has been popular since the 1940s. Its design is based on western painting and photography, through which various stitching techniques were adopted.
The event also will feature lectures on Chinese woolen embroidery, to share the story behind the woolen needlepoint tapestry skills and talk about the journey of intangible cultural heritage protection and inheritance in China.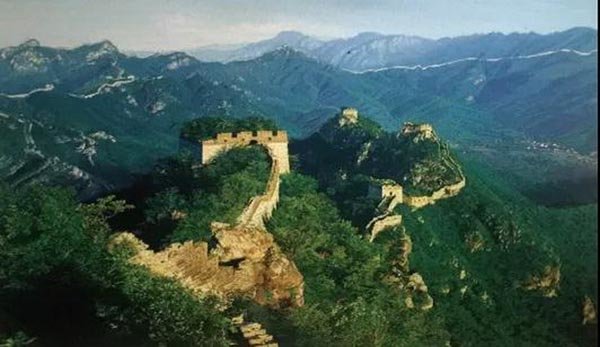 In a woolen embroidery that looks like a photograph, the Great Wall of China sprawls across mountains covered in greenery. [Chinaculture.org]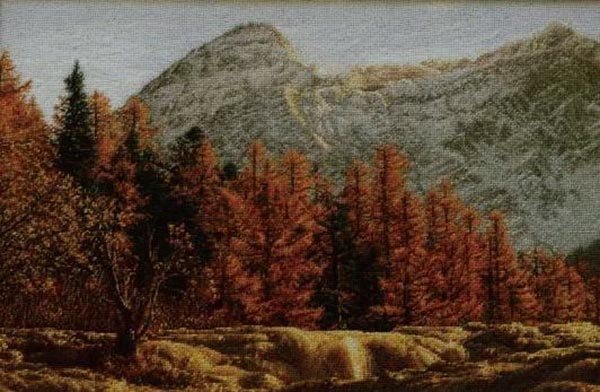 The richness of woolen embroidery is embodied in this autumn scene of gold and russet splendor. [Chinaculture.org]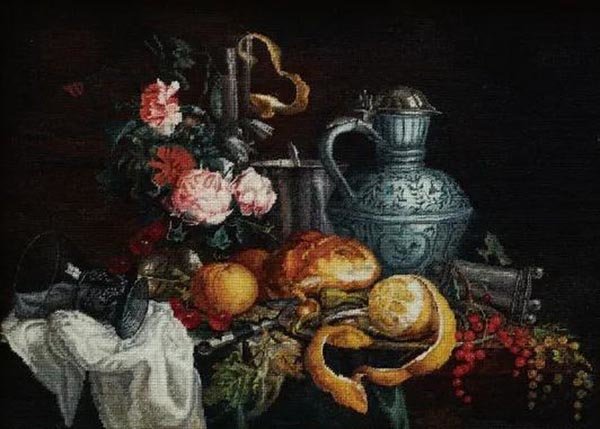 A western-style still life is captured in woolen embroidery. [Chinaculture.org]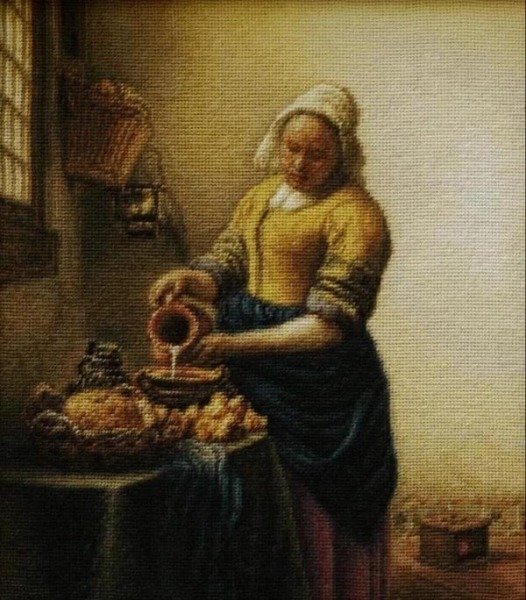 The Milkmaid by the Dutch master painter Johannes Vermeer is exquisitely reproduced in woolen embroidery. [Chinaculture.org]
A landscape in woolen embroidery seems to pull the viewer into the scene. [Chinaculture.org]
Light and shadow are masterfully created in this scene of a path through the woods done in woolen embroidery. [Chinaculture.org]
(Source: Chinaculture.org)