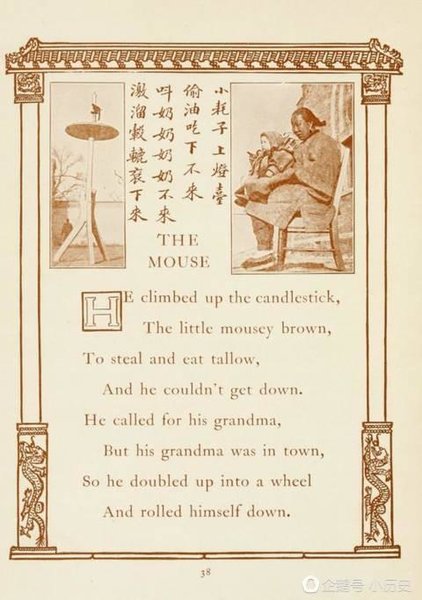 A nursery rhyme titled The Mouse, collected in Chinese Mother Goose Rhymes (Ruzigetu) [Penguin Media account of Micro History]
To introduce Chinese culture to westerners, Isaac Taylor Headland (1859-1942), an American missionary from the Presbyterian Church, published a book on Chinese nursery rhymes in 1900, reflecting the Chinese folk customs in the late Qing Dynasty (1644-1911).
Since Isaac came to China in 1988, he has focused on normal people's daily lives. In particular, he is keen on children's songs, which expresses excitement and tenderness.
With many years of effort, Isaac published Chinese Mother Goose Rhymes (Ruzigetu) in 1900, collecting 150 widespread nursery rhymes with Chinese original texts and English translations. In addition, each song was equipped with a photo depicting children's lives taken by Isaac.
The nursery rhyme, Family Needs, collected in Chinese Mother Goose Rhymes (Ruzigetu) [Penguin Media account of Micro History]
The nursery rhyme, My Nephew, collected in Chinese Mother Goose Rhymes (Ruzigetu) [Penguin Media account of Micro History]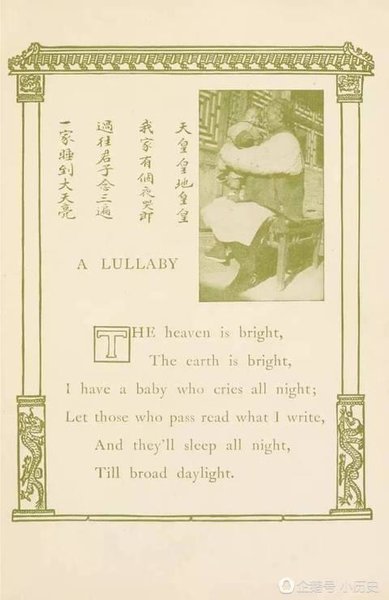 A lullaby collected in Chinese Mother Goose Rhymes (Ruzigetu) [Penguin Media account of Micro History]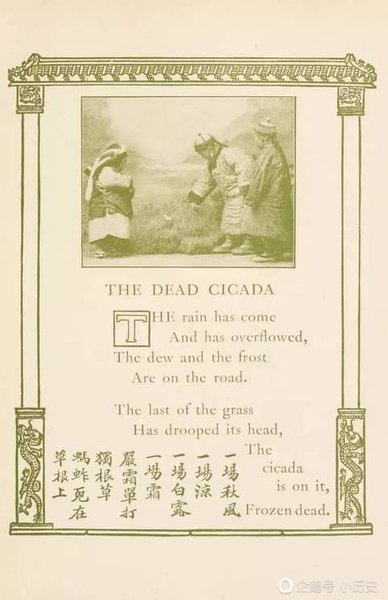 The nursery rhyme, The Dead Cicada, collected in Chinese Mother Goose Rhymes (Ruzigetu) [Penguin Media account of Micro History]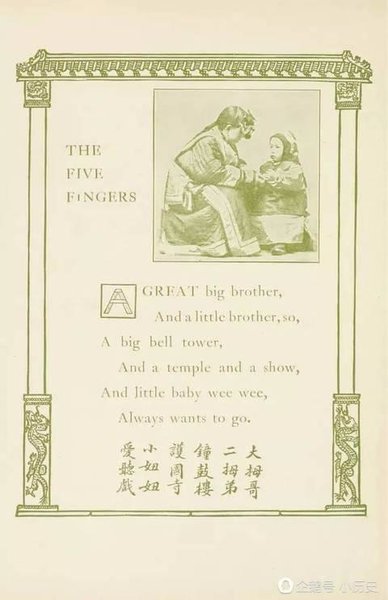 The nursery rhyme, The Five Fingers, collected in Chinese Mother Goose Rhymes (Ruzigetu) [Penguin Media account of Micro History]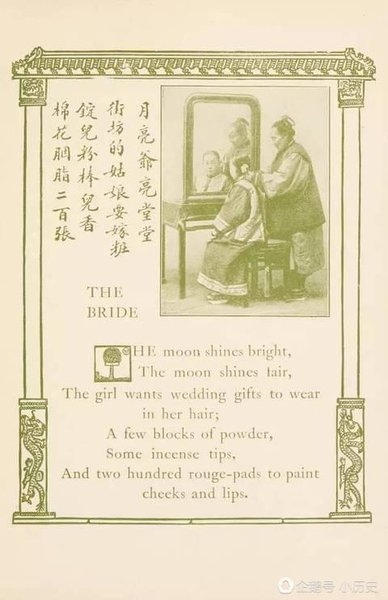 The nursery rhyme, The Bride, collected in Chinese Mother Goose Rhymes (Ruzigetu) [Penguin Media account of Micro History]
(Source: Tencent Culture/Translated and edited by Women of China)