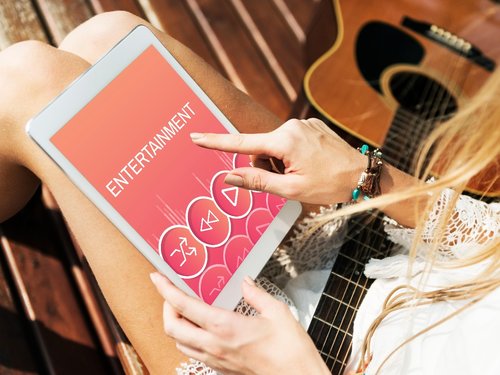 The government work report this year pointed out that the Internet should be expected to disseminate Chinese culture to the world and deepen cultural exchanges, so that the country's cultural soft power could be further enhanced.
The overseas distribution rights of the Chinese net drama Day and Night have recently been purchased by American entertainment company Netflix, which once launched The House of Cards. As a result, Day and Night will be the first Chinese net drama broadcast overseas, possibly reaching more than 190 countries and regions around the world. Besides this, several other domestic net dramas have also sold their overseas copyrights in the past year.
The "going overseas" trend started with online literature. In recent years, Wuxia World, a Chinese literature website specializing in online literature translations, has had nearly 4 million daily active users, which covers more than 100 countries and regions in the world. It is estimated that roughly one third of total readers are North Americans. Websites like this cover more than 20 countries and regions and have been translated into more than 10 languages. Some even label Chinese online literature as one of the "Four Cultural Wonders of the World," alongside Hollywood films, Japanese anime and Korean dramas.
The upsurge of overseas translation of Chinese online literature has prompted concerned operators to target the overseas market. China Literature, as one of the largest legitimate digital reading and literary intellectual property fostering platforms in China, has more than 10 million works stored and nearly 7 million creators, covering more than 200 categories and attracting hundreds of millions of users.
In May 2017, China Literature Group launched its English website and mobile platform, aiming to provide overseas readers with better service. Up to now, more than 100 works have been launched, including multiple works with Chinese and English versions, whilst the cumulative number of users has reached 9 million.
Yang Chen, general manager of the original content department of China Literature and chief editor of qidian.com, believes that online literature is a typical mass culture product meant to be popular. Yang says voluntary translation, to a certain extent, shows that China's online literary works have a high popularity and cultural vitality overseas.
It has been found that countries with strong cultural competitiveness have a common feature; that they actively create their own cultural and aesthetic labels. "At first, we assumed that works with strong national characteristics would not be widely accepted overseas. However, it turns out we were wrong. Such works are heavily influenced by Chinese myths and legends, which can go a long way in promoting our culture," said Yang.
He added, "We should have strong cultural confidence to fully explore the charm of Chinese culture and optimize it through a competitive mechanism, in order to achieve a cultural vitality with a more sustainable and healthy development momentum."
(Source: Xinhua/ Translated and edited by Women of China)