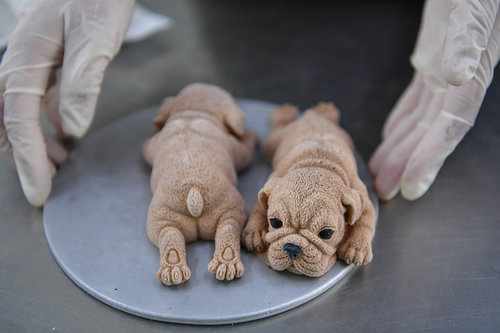 Cakes that look exactly like animals are seen at a bakery in Kunming, southwest China's Yunnan province. [China Daily]
"I cannot believe this is a dog cake. It's looks like a real cute dog."
In Kunming, there is a popular bakery known for its detailed designs. As the team leader, Li Shawei and her designers can use their considerable skills to make dog cakes, flower cakes and more to surprise customers with authentic–looking confections.
A cake that looks exactly like a doll is seen at a bakery in Kunming, southwest China's Yunnan province. [China Daily]
Cakes that look exactly like flowers are seen at a bakery in Kunming, southwest China's Yunnan province. [China Daily]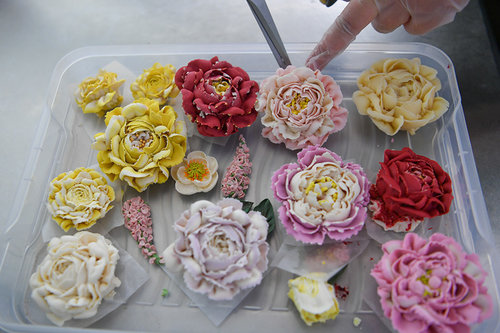 Cakes that look exactly like animals and objects are seen at a bakery in Kunming, southwest China's Yunnan province. [China Daily]
(Source: China Daily)