A 'buzha' expert teaches a Bai woman the craft. [People's Daily]
Buzha, listed as a provincial intangible cultural heritage, is a traditional sewed cloth handicraft of the Bai ethnic group in Jianchuan County of Dali Bai Autonomous Prefecture, southwest China's Yunnan Province.
Made in simple and unsophisticated shapes using vivid, colorful material, buzha articles are stuffed with fragrant herbs and embellished with fine embroidery, expressing wishes for good luck and happiness.
In recent years, local governments have attached much importance to the preservation of the unique craft, combining it with local poverty-alleviation work.
Through the production and operation model known as "company, base and rural households", more local Bai women have got involved in the business of making buzha products than ever before.
Their monthly income varies from around 2,000 yuan (U.S.$ 290) to over 10,000 yuan (U.S.$ 1,470).
Buzha has become an important means of lifting Bai people out of poverty, say officials.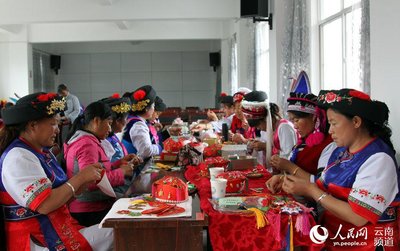 Bai women learn the art of ''buzha'. [People's Daily]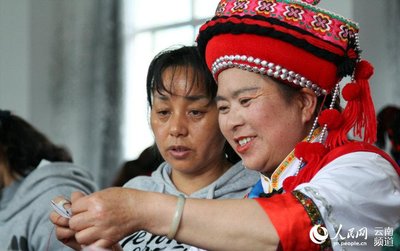 Bai women make ''buzha' articles. [People's Daily]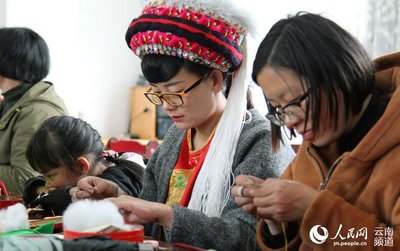 Bai women make ''buzha' articles. [People's Daily]
(Source: People's Daily/Translated and edited by Women of China)