Relocated Tibetan women receive the books. [Xinhua]
The All-China Women's Federation (ACWF) donated the Tibetan and Chinese bilingual series of books Beautiful Women and Happy Family to relocated Tibetan families in Gachong Village, southwest China's Tibet Autonomous Region, on September 4.
The series of books were compiled and published by ACWF.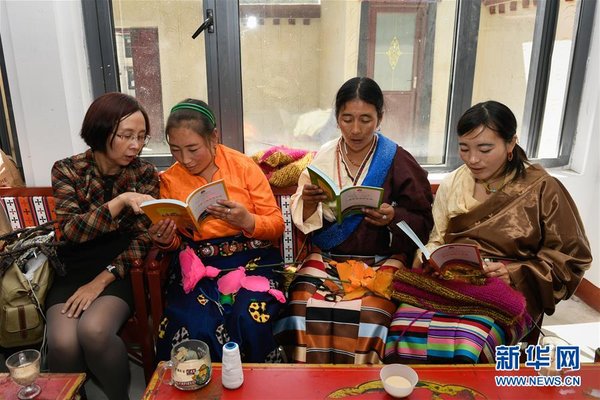 Liao Jingjing, associate editor of China Women's Publishing House, introduces the contents of the books to Tibetan women. [Xinhua]
(Source: Xinhua/Translated and edited by Women of China)