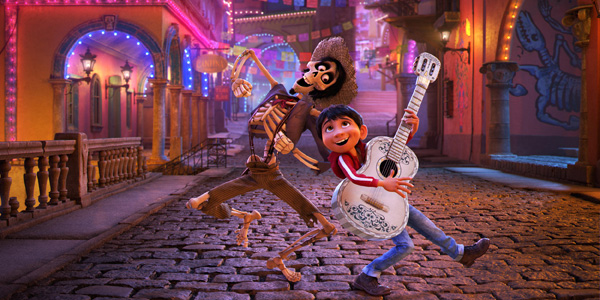 Coco, about a Mexican boy's adventure through a colorful Land of the Dead, grabs $190 million at the Chinese box office, becoming the highest-grossing Pixar film in the country. [China Daily]
Film director Lee Unkrich waxes lyrical about his award-winning Day of the Dead romp, Coco, at China's premier animation festival.
When award-winning American director Lee Unkrich addressed the 14th China International Cartoon & Animation Festival in Hangzhou on Friday, the hall was so full that some of the attendees were forced to sit on the floor.
With his directorial hits Toy Story 3 and Coco, both winning best animated feature Oscars in 2010 and 2017, respectively, Unkrich's speech was one of the hottest tickets at the annual festival.
With 1.2 billion yuan ($190 million) in box office earnings, Coco became the highest-grossing Pixar film in China, making four times more than second-placed Finding Dory.
Perhaps unsurprisingly, the 105-minute fantasy film about a Mexican boy's adventure through a colorful Land of the Dead racked up a score of 9.1 points out of 10 on Douban, a popular Chinese film-rating platform.
The movie follows 12-year-old Miguel, who dreams of becoming a musician but is discouraged by his parents, who despise music since Miguel's great-great grandfather abandoned the family in pursuit of his own tilt at stardom decades earlier. His desire to emulate his musical idol, and a magic guitar, thrusts Miguel into an adventurous romp accompanied only by his faithful pet, a Xolo dog named Dante.
Talking to China Daily, the 50-year-old filmmaker admits that he was surprised at the level of success Coco has achieved in the world's second-largest movie market.
"Initially, we were worried that we wouldn't even be allowed to release (the film) in China, due to the regulations," he says. "But, it did get released and it did well, and we are happy about that."
Touching on the reason for the film's unexpected popularity, Unkrich believes the similarity between the Mexican and Chinese traditions about the deceased makes the movie relatable to local audiences.
"Part of my goal in making the film was to share the Mexican culture with people around the world, but I also wanted to tell a story which would be universal," the veteran filmmaker notes. "The fact that the movie did so well in China shows that we were right."
Since graduating from the University of Southern California's School of Cinematic Arts in 1990, Unkrich has been fascinated with Latino culture, especially the unlikely juxtapositions surrounding death, such as that of morbid, skeletal imagery set against bright colors and the festival feeling of celebration.
However, the original inspiration for the film came one year after the release of Toy Story 3, during a family vacation to Disney World in Florida. While visiting the Mexico pavilion at the Epcot theme park in 2011, Unkrich spotted four papier-mache skeletons dressed like a mariachi band.
Two things immediately crossed his mind.
"I first thought, it would be really fun to see them being animated," he says, adding that this is a world he hadn't seen explored in film before.
"It can be a dangerous thing: telling a story about culture that is different from your own," he says. "For Coco, I knew I had to really deeply understand the culture of Mexico."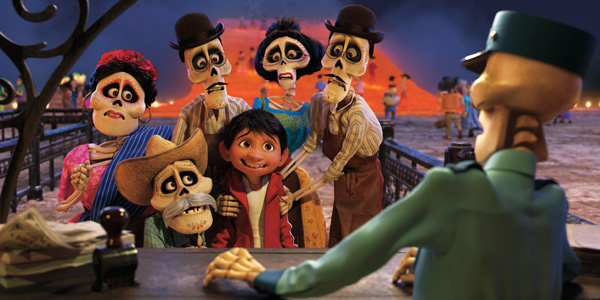 Coco, about a Mexican boy's adventure through a colorful Land of the Dead, grabs $190 million at the Chinese box office, becoming the highest-grossing Pixar film in the country. [China Daily]
(Source: China Daily)