The Sixth Asian Micro Film Festival is held in Yunnan Province. [Asian Micro Film Festival]
The impact of a movie can't be defined by its length; a whole cinematic universe can unfold in even a few minutes of visual storytelling. A micro movie acted by orphans from Shenyang ripped from their true life-stories succeeded in this and won the "Best Debut Film" award at the sixth Asian Micro Film Festival, which was held in southwest China's Yunnan Province earlier in December.
With the theme of young orphans chasing and realizing their dreams, "I Hear Happiness" is a micro movie starring Cao Jianing, an orphaned girl from Shenyang. The micro movie tells the story of how an actress named Xiao Jing overcame loneliness and feelings of inferiority to become a national star.
"While filming the movie, I felt this was the story especially written for me. My acting was inspired by the sufferings and struggles in real life, and I wanted to share those feelings with the audiences," said 17-year-old Cao Jianing.
"The reason why a classic movie can stand the test of time is that it makes us assess the values that define our life," viewer Li Haipeng told CGTN.
According to the China Child Welfare Policy Report issued by UNICEF in 2016, China had a total of 511,000 orphans by the end of 2015, and only 89,000 of them were under institutional care. The vast majority of these abandoned children suffer from severe birth defects and serious health issues. Many children, usually newborns, are usually given to baby hatches. A baby hatch is a small home where parents drop off children, who then hopefully can be taken to an orphanage.
The Sixth Asian Micro Film Festival was hosted by the China Television Artists Association, the central new film group and the government of Yunnan Province in December this year, and it is one of Asia's most influential short feature festivals.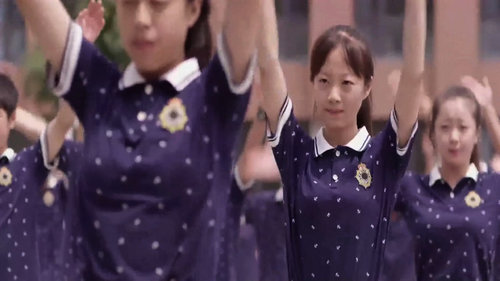 A still from the micro film "I Hear Happiness". [Asian Micro Film Festival]
(Source: CGTN)