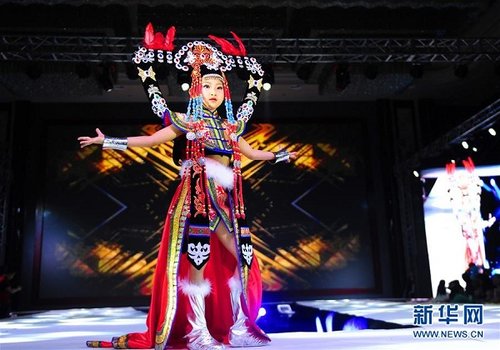 A child takes part in the 2nd Inner Mongolia Fashion Show―Children's Model Contest held in Hohhot on April 15. [Photo/Xinhua]
A children's modeling contest was held in Hohhot on April 15, attracting over 300 boys and girls from Baotou, Ordos and Hohhot.
The winners in the final contest will represent Inner Mongolia to attend the Fifth Session of China Catwalks―National finals to be held in Shanghai in May.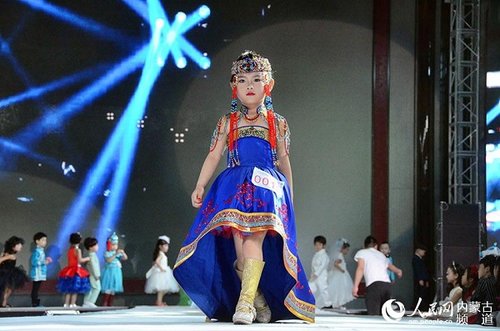 A child takes part in the 2nd Inner Mongolia Fashion Show―Children's Model Contest held in Hohhot on April 15. [Photo/Xinhua]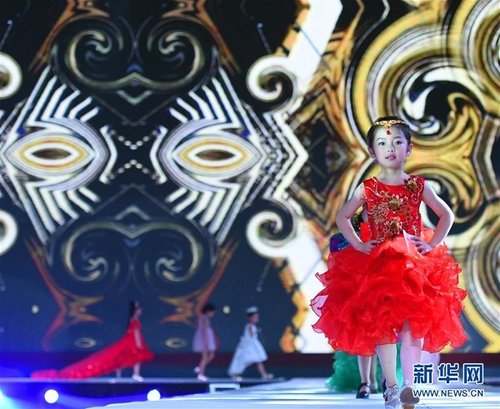 A child takes part in the 2nd Inner Mongolia Fashion Show―Children's Model Contest held in Hohhot on April 15. [Photo/Xinhua]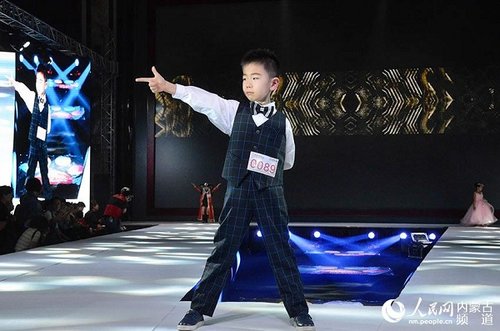 A child poses on the stage during the 2nd Inner Mongolia Fashion Show―Children's Model Contest held in Hohhot on April 15. [Photo/people.cn]
(Source: China Daily)