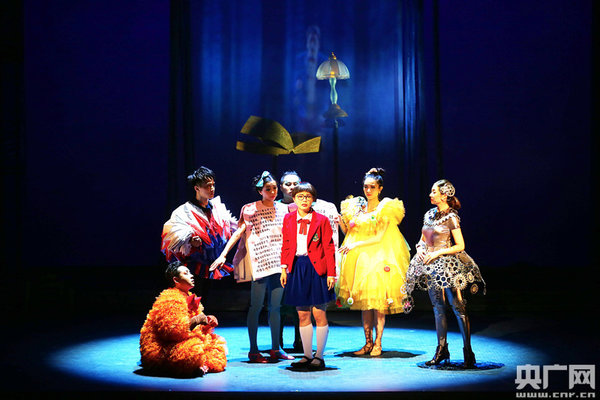 Child actors perform on stage. [CNR]
Time Forest, a play by the China National Theater for Children (CNTC), is set to feature in a program of the best Chinese drama and artistic performances of 2018.
The play tells the story of the young twins, Tang Gaogao and Tang Duoduo.
It adopts magical techniques to interpret the meaning of time, and trigger reflection and exploration into the meaning of life among audiences, say organizers.
Yin Xiaodong, head of CNTC, added that the creation of Time Forest has special significance since it is the company's first original work made right after its 60th anniversary.
"Time Forest is constantly being revised. We will continue to polish it, improve its artistic quality, and make it a signature model of CNTC's realist works" Yin explained.
(Source: cnr.cn/Translated and edited by Women of China)