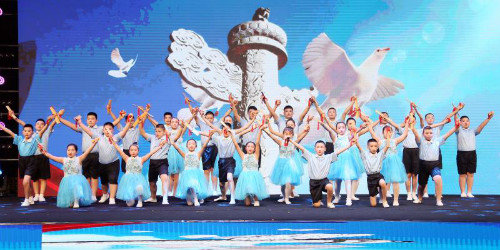 Children perform on stage. [Photo by Teng Ke]
The Commission of Arts Education of the China Association for Promoting Children's Culture and Art (CAPCA) hosted and finished the shooting of a variety show on the theme of "Youth with Dreams" in Beijing on August 6.
The event was produced with assistance from the Youth Affairs Office of the Fitness Center of the China National Committee for the Wellbeing of the Youth (CNCWY), and Beijing Starpark TV program production center, and is expected to be shown on CCTV's (Central China Television) cartoon channel on September 10, China's Teachers' Day.
Attendees at the gathering included Li Youlin, deputy secretary-general of the CNCWY; Xia Yu, president of the Commission of Arts Education of CAPCA; and, Lü Min, director of Youth Affairs Office of the Fitness Center of the CNCWY.
Hosts Yang Yang and Cao Cheng from CCTV's Children's Channel along with student representative Liu Zining were hosts of the show. The show featured some 20 performances from around the country.
"The purpose of the event is to provide a platform for children to demonstrate their skills and to make contact with top artists which can be helpful for their artistic development," said the show's general coordinator Dong Jie.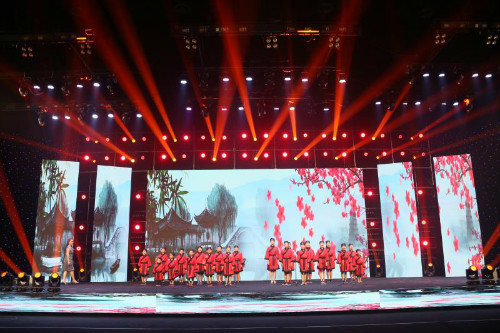 Children perform on stage in traditional Han clothing. [Photo by Teng Ke]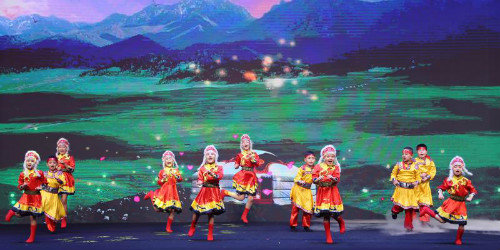 Children dance on stage. [Photo by Teng Ke]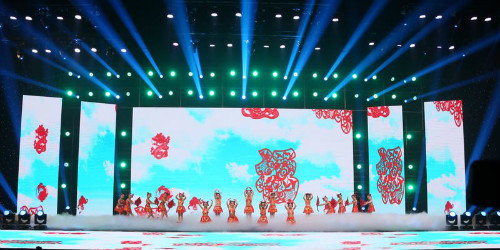 A group of children perform on stage. [Photo by Teng Ke]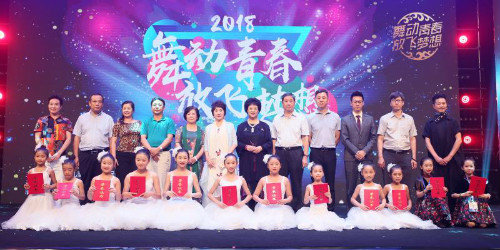 Organizers present children with awards. [Photo by Teng Ke]