A stage photo of Stories of Family Traditions, which debuted on May 26 at the China National Museum of Women and Children in Beijing [Women of China/Zhang Jiamin]
A drama called Stories of Family Traditions made its debut at the China National Museum of Women and Children (CNMWC) on May 26 in Beijing.
The two-hour performance showcased family stories of role models, including heroine Zhao Yiman (1905-1936), who sacrificed her life in the resistance war against Japanese aggression, Dunhuang cultural heritage researcher and protector Fan Jinshi (1938- ), environment protector Xu Xiujuan (1964-1987), outstanding member of the Communist Party of China Yang Shanzhou (1927-2010), who made great contribution to afforestation, writer Lu Xun (1881-1936) and ideologist and educator Liang Qichao (1873-1929). The stories used narration, recitation, dance and cappella singing to illustrate family education, good family traditions exemplified by the models and how to lead a good family life in the new era.
The drama's performers were comprised of amateur actors and actresses, including volunteers, primary and secondary school students and community residents.
Organized by the CNMWC and Beijing People's Art Theatre, the event was a family-tradition-promotional activity launched by the All-China Women's Federation (ACWF) and a part of the ACWF's Family Happiness and Well-being Campaign.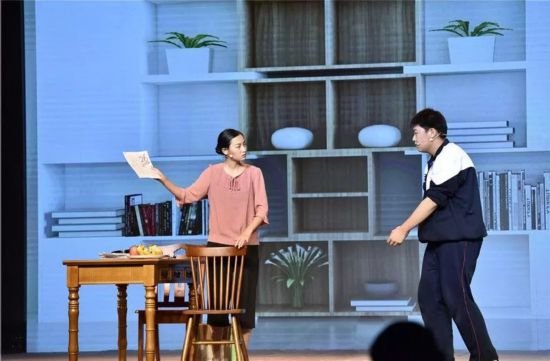 A stage photo of the drama revealing the problems of modern family education [Women of China/Zhang Jiamin]
A musical group performs a cappella to tell the story of Xu Xiujuan who sacrificed her life to protect red-crowned cranes and the environment. [Women of China/Zhang Jiamin]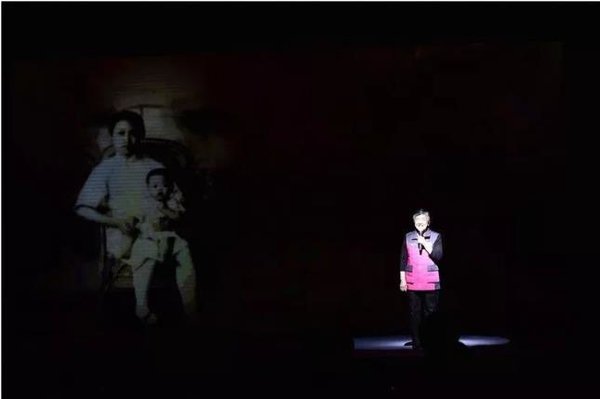 Wang Xiuhua, a 68-year-old voluntary commentator, narrates Zhao Yiman's story of sincere love and feelings for her family and for the country. [Women of China/Zhang Jiamin]
Zhao Yiman's letter to her son before her heroic death is read at the performance. [Women of China/Zhang Jiamin]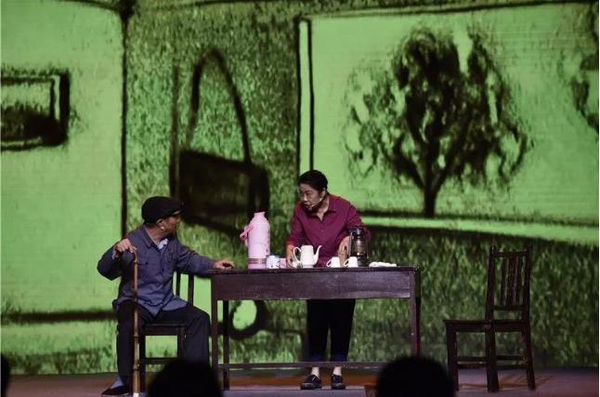 A scene depicting the story of Yang Shanzhou, a member of the Communist Party of China, who was selfless in making contributions for the benefit of the people[Women of China/Zhang Jiamin]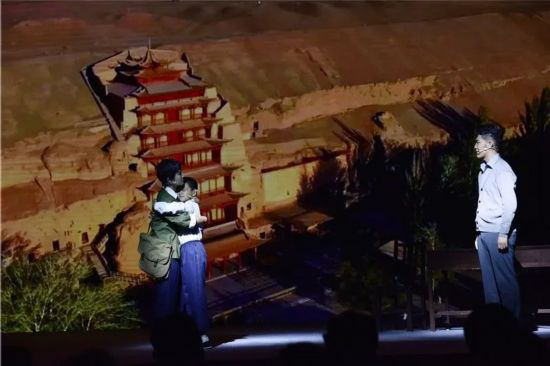 The photo shows an illustration of the story of Fan Jinshi and Peng Jinzhang, Fan's husband. Fan has dedicated herself to preserving and protecting Dunhuang cultural heritage and Peng has always supported his wife's work.[Women of China/Zhang Jiamin]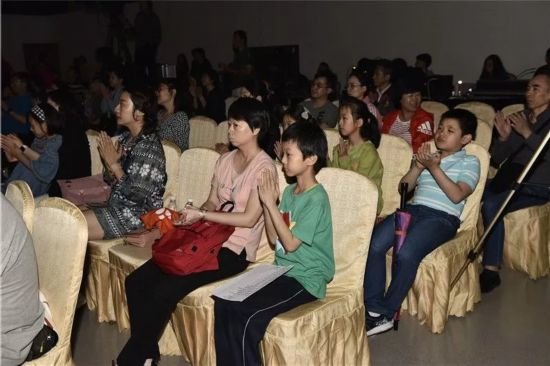 Children and parents watch the drama.[Women of China/Zhang Jiamin]
(Women of China)