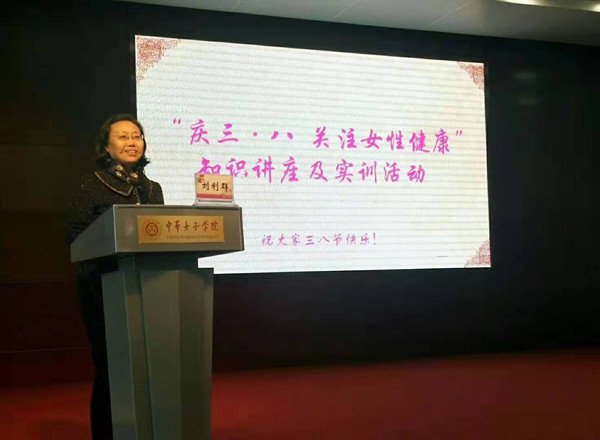 Liu Liqun, CWU's President, delivers a speech at the event. [China Women's University]
The Labor Union of China Women's University (CWU) and its Female Workers Committee, together with the library labor union held a series of celebration activities on March 7 to commemorate the 109th International Women's Day.
The event was hosted by Sheng Li, vice chairperson of CWU Labor Union and director of the university's Female Workers Committee.
Liu Liqun, President of the CWU, sent festive greetings to the female staff on behalf of leading groups at the event.
In Liu's speech, she affirmed the outstanding achievements made by female faculty and reviewed the efforts made by the university in caring for female employees. Liu hoped that everyone would strengthen their professional abilities with confidence, to celebrate the 70th anniversary of the founding of the People's Republic of China and the 70th anniversary of the founding of the university.
The speech was followed by a lecture on women's health given by Ou Hua, deputy chief physician of Beijing Sino-Japanese Friendship Hospital and doctor in Gynecology Endocrinology of Peking Union Medical College.
Ou detailed the physiological characteristics and potential disease risks in various growth stages of women — from infancy, childhood, adolescence and childbearing age to menopause and old age.
She also combined the lecture with clinical cases to raise awareness among female faculty about how to prevent and treat such diseases.
After the course, Ou gave targeted answers to the questions raised by the participants. The health class thus became the best holiday gift for female faculty.
The series of activities on International Women's Day provided a platform for female faculty, through which they not only celebrated the special day but also learned new knowledge, enhanced their quality of life and work.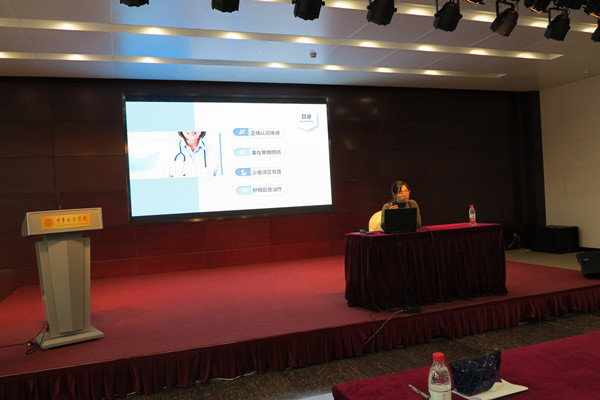 Ou Hua gives a lecture on women's health. [China Women's University]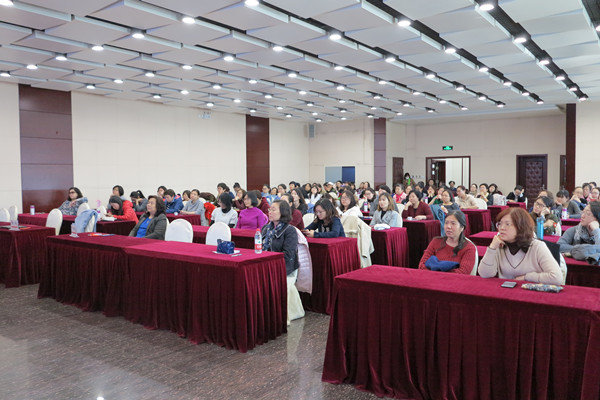 Female faculty members attend the health class. [China Women's University]
(Source: China Women's University / Translated and edited by Women of China)