Pak Pak Thai Kitchen & Bar
Amy Li opened the original Pak Pak Thai Kitchen & Bar, in the Wangjing area of Beijing, in 2013. The restaurant offers traditional Thai food. Now, Li has two outlets in Beijing.
The restaurant is decorated with colorful glass. Customers feel like they are situated in a chic restaurant in Bangkok when they are eating in Pak Pak.
Thai cuisine
A notable feature of Thai cuisine is the extensive use of various spices. The restaurant imports high-quality ingredients from Thailand twice a week. Thai cuisine is also known for seafood dishes. The staff uses fresh seafood to make the dishes. To guarantee the freshness of the seafood, the restaurant has a pond to keep live seafood.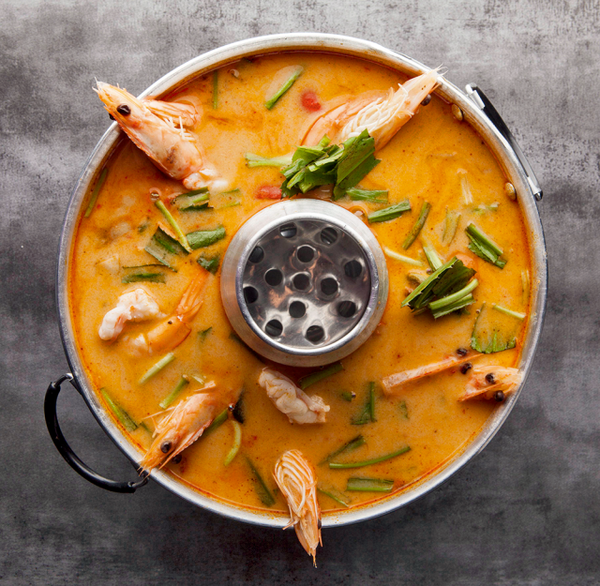 Tom yum koong soup
Tom yum koong soup is a specialty of the restaurant. Most of the Thai restaurants in Beijing offer tom yum koong soup made with coconut milk, to cater to the tastes of Chinese. However, Pak Pak only offers authentic tom yum koong soup. The staff does not use coconut milk in the soup.
Steamed sea bass with lime is another specialty. The staff only uses fresh limes to pickle and steam the fresh sea bass. The fish smells fresh and sweet, and it is smooth and tender.
The restaurant also offers innovative desserts and drinks, including spicy watermelon juice and chocolate mousse.
(Source: Women of China English Monthly November 2017 Issue)