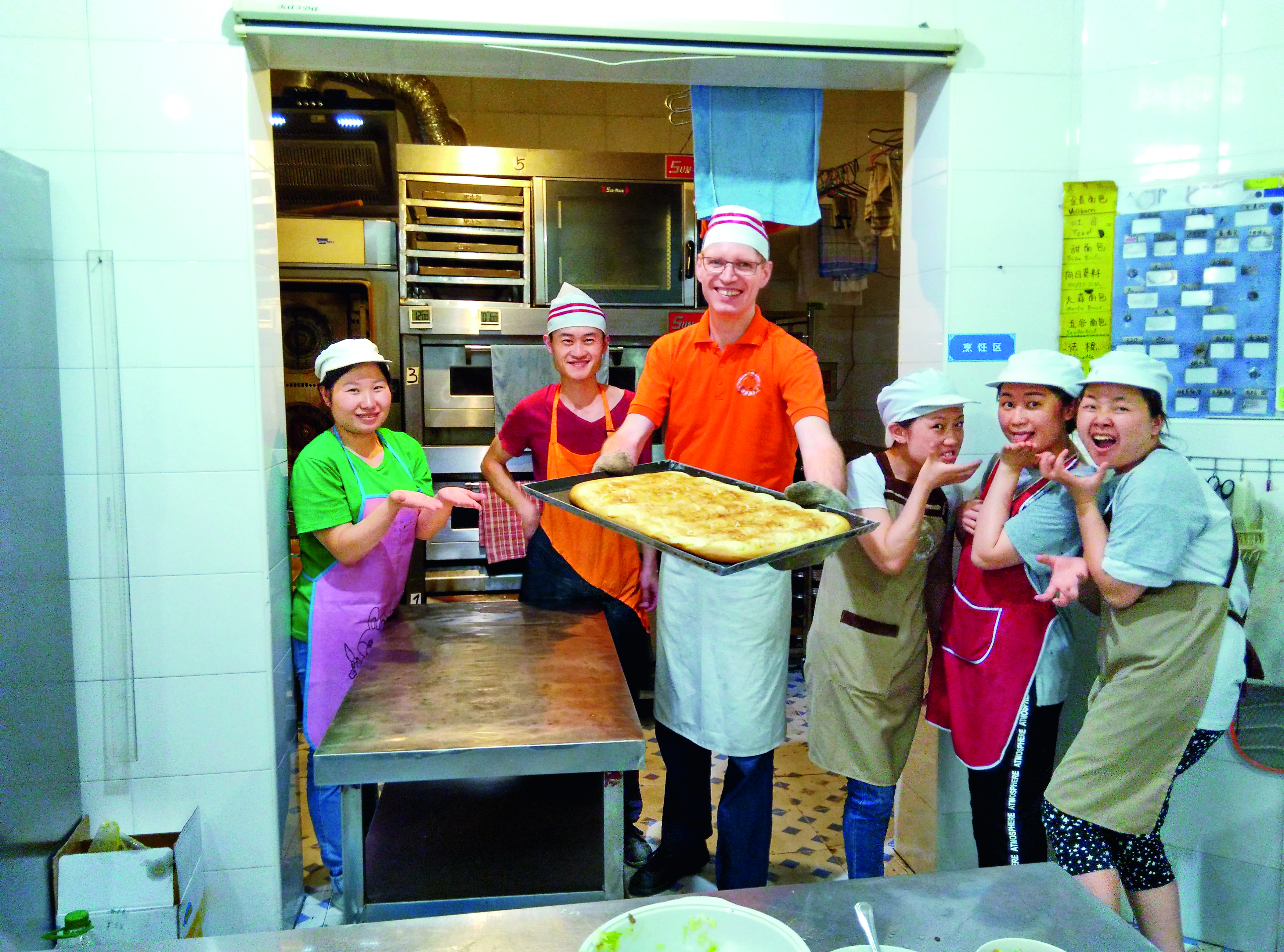 Staff of Bach's Bakery [Women of China]
Bach's Bakery is situated on a small lane in Kaifu, a district in Changsha, capital of central China's Hunan Province. Uwe Brutzer and Dorothee Brutzer (also known by their Chinese names, Wu Zhengrong and Du Xuehui), a couple from Germany, own the bakery. The bakery mainly offers authentic, German-style bakery products, including breads, cakes and cookies. It also offers various kinds of coffee, tea, juice and other drinks.
Uwe Brutzer and Dorothee Brutzer moved to China in 2002, after Uwe Brutzer read a newspaper article about deaf children in Hunan Province. He learned that many deaf children in Hunan grew up to be deaf-mute people. "If deaf children receive speech rehabilitation training before 7, they can learn to speak. So, my wife and I came to China, after we learned to speak Chinese for two years. We were determined to do something for deaf children in Hunan," says Uwe Brutzer.
The couple volunteered to look after deaf children, and to help them learn how to speak in speech-rehabilitation centers in Changsha, and other cities in Hunan, including Shaoyang, Xiangxi and Yongzhou. They also paid the speech-rehabilitation-session fees for several deaf children from underprivileged families. The couple has helped more than 500 deaf children during the past 15 years.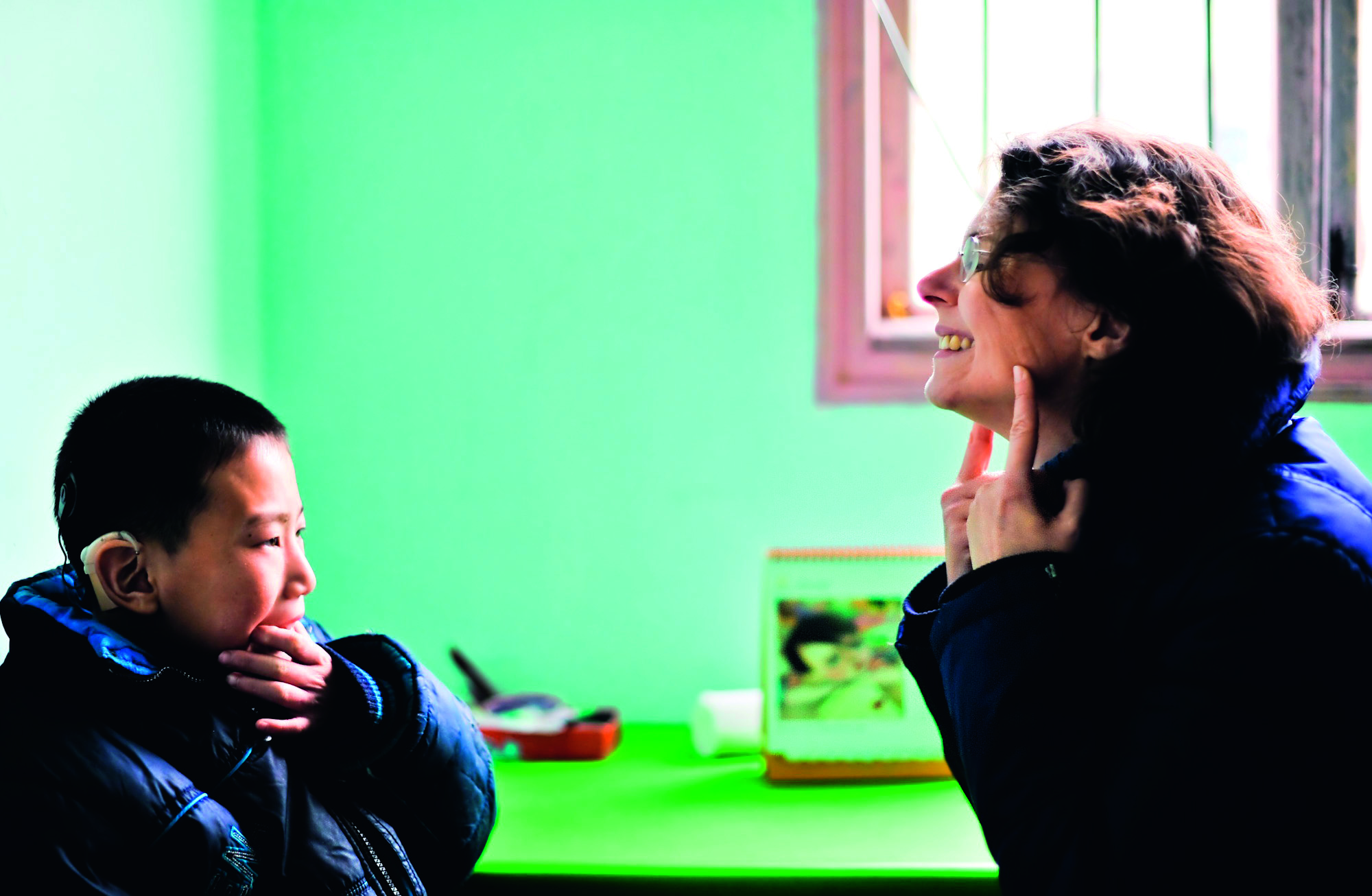 Dorothee Brutzer offers help to a deaf child [Women of China]
When he talks about the reasons why they opened the bakery, Uwe Brutzer says, "It is hard for deaf children to get a job after they grow up. I hope we can teach them how to speak, and also help them support themselves. Everyone deserves equal opportunities. We want to be the people who create opportunities. So, I opened a bakery in 2011. I employed several deaf-mute people … I also invited a German baker, who had more than 20 years of experience, to teach us how to make breads and cakes. He worked at the bakery for four years, until I was able to take charge as the chief baker. Now, I can make more than 20 kinds of bread and cake," says Uwe Brutzer.
"We named the shop after Johann Sebastian Bach, a well-known German composer. We hoped to make the best baked goods, just like Bach composed the best music. However, running a bakery is not easy. Our bakery was originally situated along Taiping Street, a well-known snack street in Changsha. However, the expensive rental fees forced us to relocate it on a small lane. The low rental fee reduced our heavy financial burden, so we could concentrate on making good bread. We only use good German yeast and other high-quality ingredients. I follow one principle — using the best ingredients to make bread with relentless effort," continues Uwe Brutzer.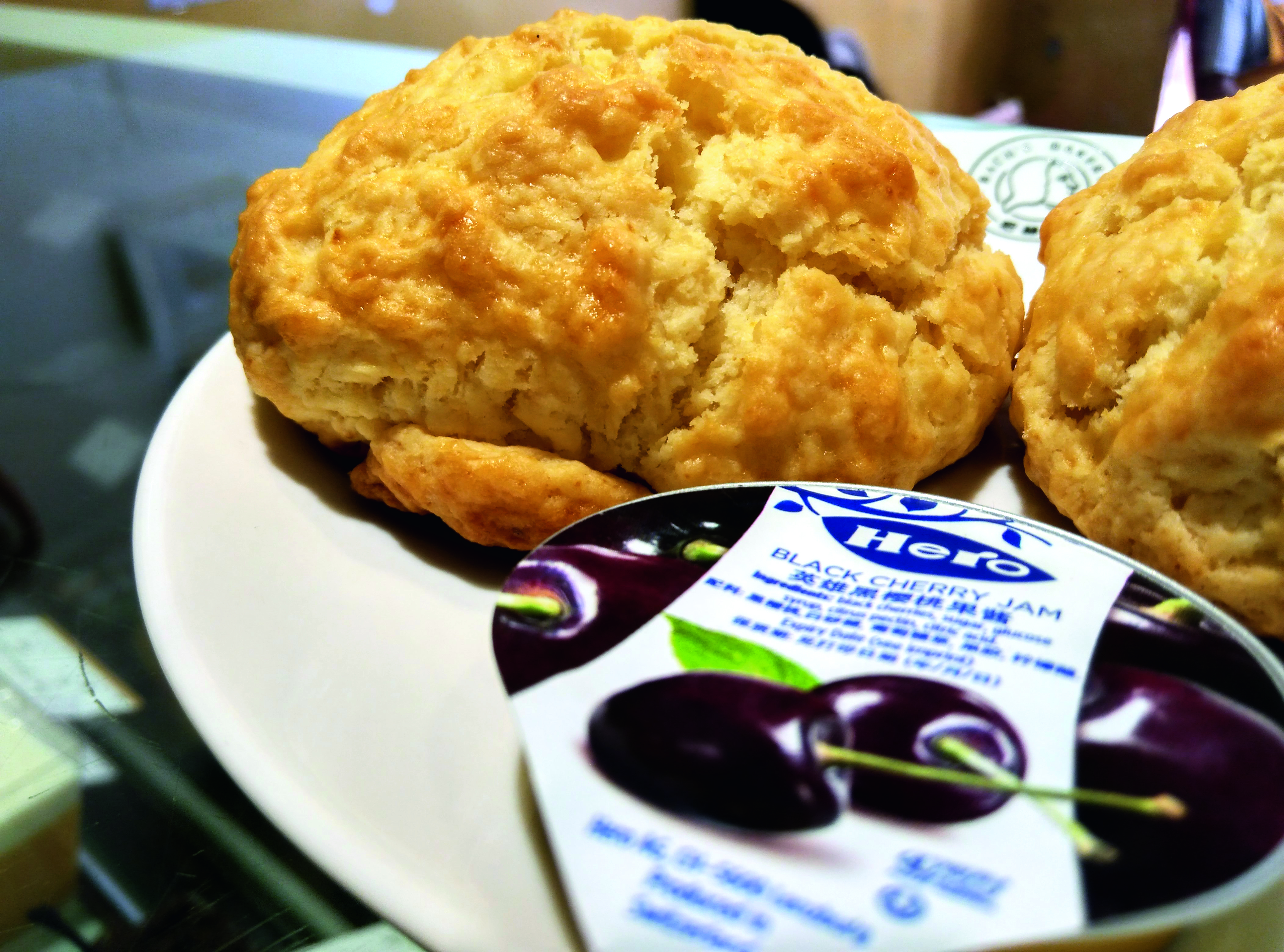 Bread made by Bach's Bakery [Women of China]
No additives are in the baked goods. The couple takes pride in offering healthy breads, made with olive oil and low amounts of sugar. Scones, Brezel, cinnamon rolls, cinnamon apple cakes and various kinds of cookies are specialties of the bakery. The delicious snacks, at a reasonable price, have attracted many regular customers.
(Source: Women of China English Monthly December 2017 Issue)