The nicely constructed Yingxiu East Street [Women of China/Fan Wenjun]
Since the magnitude-8 earthquake ravaged many cities, counties, towns and villages in Southwest China's Sichuan Province in May 2008, reporters from Women of China (WOC) have visited several quake-stricken areas three times, the first time in July 2008, the second in 2009 and most recently this year. During the first two visits, the reporters interviewed women victims and officials with the local women's federations who were involved in quake-relief work.
Ten years have passed since the disaster. How have the women in the quake-stricken areas been living? In this edition, WOC will highlight our reporters' recent visit to Dujiangyan, Wenchuan, Lixian, Beichuan, Mianzhu and Shifang. To mark the 10th anniversary of the Wenchuan Earthquake, we will share with readers how women in those areas have overcome various difficulties, and how they have been embracing life after the earthquake.
"The mountains and rivers may change, the roads can be blocked and the houses can be destroyed, but our determination to combat the earthquake and carry out relief work never wavers, our determination to help people in the quake-stricken areas never wavers, and our determination to reconstruct beautiful homes above the ruins never wavers." Those words are written on a wall of the Wenchuan Earthquake Memorial Museum, in Yingxiu Town, in Sichuan Province.
History recorded the time, 2:28 p.m., on May 12, 2008, when the magnitude-8 earthquake hit Wenchuan County. Many other places in the province were also affected by the earthquake. It was the most devastating earthquake, and it affected the widest range of land in China, since the People's Republic of China was founded in 1949. After the disaster, people from across China, guided by the CPC (Communist Party of China) Central Committee and the State Council, took part in, or provided support for, the quake-relief work. They tried their best to help people in quake-stricken areas reconstruct their homes. Ten years later, it is easy to see the great changes that have occurred on the once-ravaged land.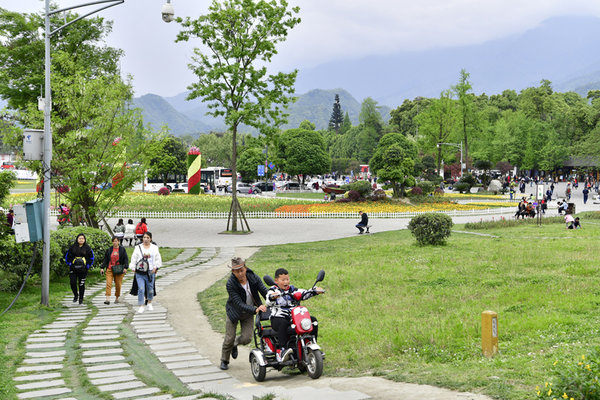 Dujiangyan combines post-quake construction with the refinement and improvement of urban construction. [Women of China/Fan Wenjun]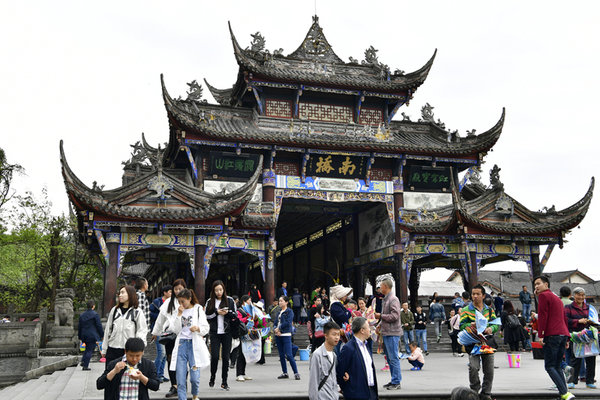 South Bridge, a popular tourist spot in Dujiangyan [Women of China/Fan Wenjun]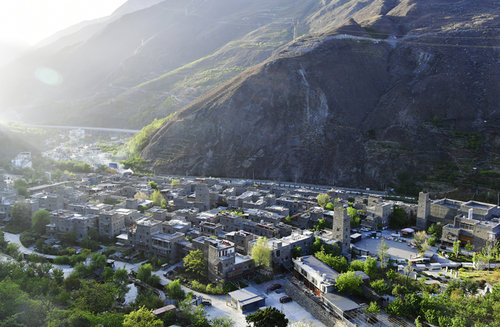 The Qiang village in Taoping was expanded and reconstructed after the quake [Women of China/Fan Wenjun]
Ten years later, nicely polished buildings give Wenchuan County a modern look [Women of China/Fan Wenjun]
A bird's-eye view of the new county of Beichuan [Women of China/Fan Wenjun]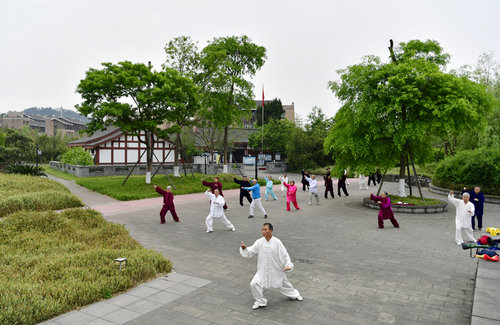 Residents in Beichuan shadow box early in the morning. [Women of China/Fan Wenjun]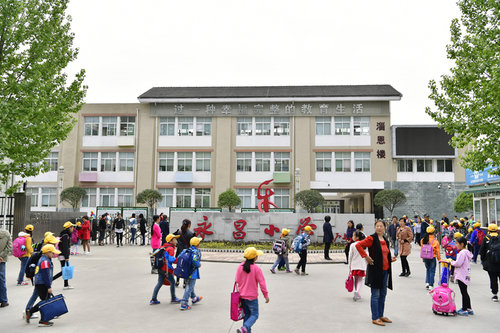 Students at Hongbai Primary School enjoy a break. Hongbai Town, in Shifang, was severely ravaged during the earthquake in 2008. [Women of China/Fan Wenjun]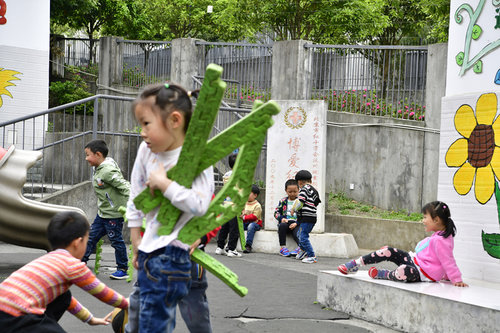 A memorial tablet, in remembrance of charitable donations, is placed in a kindergarten in Hongbai Town. [Women of China/Fan Wenjun]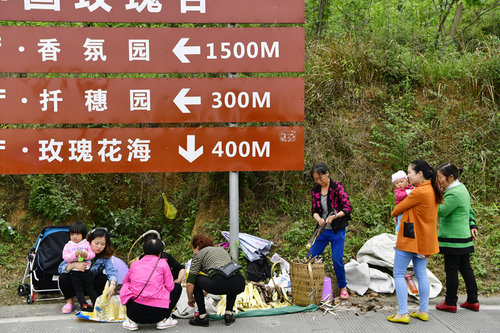 A tourist route, which highlights agricultural development, is established in western Mianzhu [Women of China/Fan Wenjun]
A reporter from Women of China takes a photo of the once-ravaged land in Penghua Village during the recent visit to the area [Women of China/Fan Wenjun]
(Source: Women of China English Monthly May 2018 Issue)