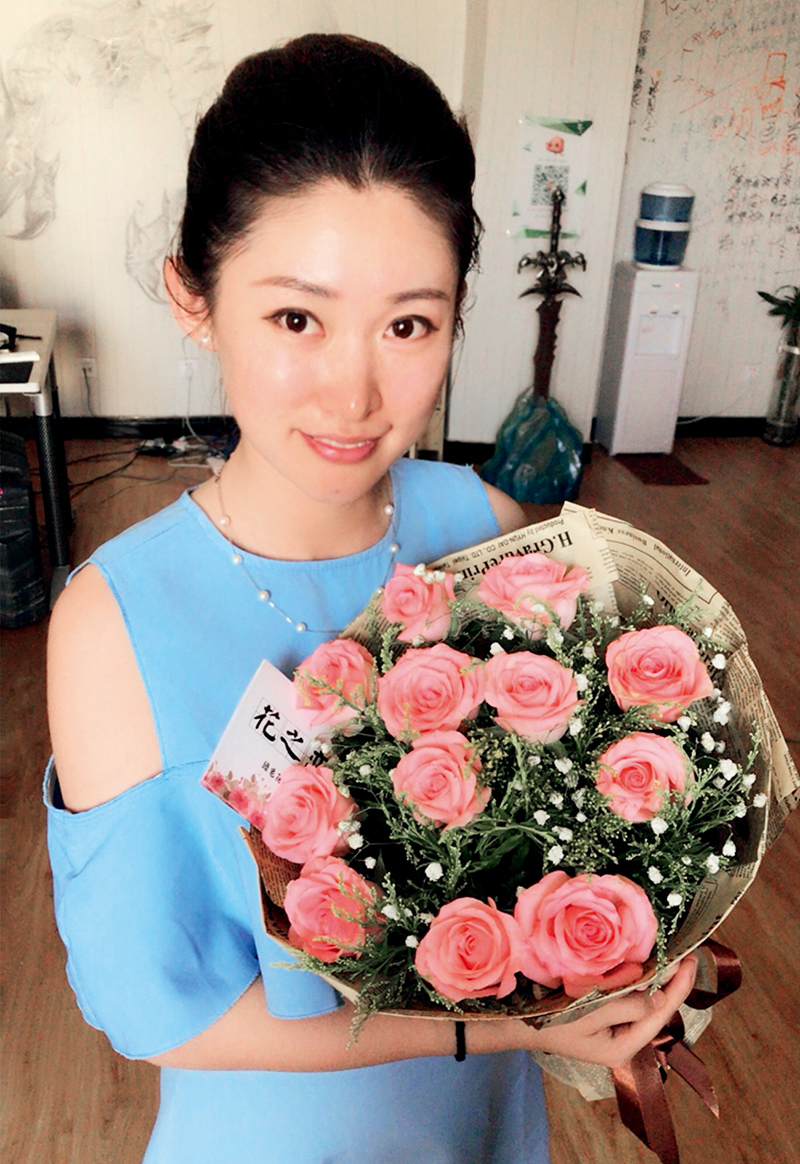 Sun Nan
"Passion and goals," "something inside of one that he/she wants to fulfill," "something one hopes to be and an imaginary milestone" ... Those are some of the terms used to describe dreams.
Many young people around the globe, regardless of whether they live in Sweden, China or the United Arab Emirates, are ready to go all out to change the world. In this edition, Women of China English Monthly shares the story of Sun Nan, the young Chinese woman who runs her own "animation kingdom," to bring happiness to people.
While she was growing up, Sun, 28, always knew she wanted to establish her own "animation kingdom," and that she had "that sort of entrepreneurial spark" in her. To fulfill her long-cherished dream, she established Shanxi (in North China) Lingchuang Film Culture Media Co. Ltd. in December 2013, more than a year after she graduated from the College of Digital Arts, under Shanghai University. She also lectures at the Animation Academy, under Communication University of Shanxi (CUS).
With the support of the Culture, Science and Technology Park, under CUS, Sun and her employees have brought their creative ideas to life, and they have created Biyuntao (a plump peach), the protagonist of Lingchuang's online animated miniplays. The company has also developed various products, including pillows, fruit juice and covers for mobile phones, all of which contain Biyuntao's image.
Given the company's smooth development, more job opportunities have been created for graduates of CUS. Sun and her employees during the past four years have created many excellent animations, through which viewers have realized animation is not children's "patent," as it can bring joy to adults, and help them relax, both physically and mentally.
When she recalls the many sweet, and bitter, experiences in starting and running her business, Sun says she believes all of her efforts have been worthwhile.
Sun in March 2012 got to know Zhang Xin, who studied animation design at CUS. Within a short time, they established Lingchuang Animation Studio. As the young women designed an animated ad for an enterprise in Shanghai that summer, they earned their "first bucket of gold."
In October 2012, CUS employed Sun as a teacher. Around that time, Zhang was employed by a video game company, in Beijing, as an animation designer. Although they lived in different cities, Sun and Zhang often talked, through phone calls and online chats, about the bright prospects for developing animation industry. They also worked together to design animated ads for enterprises in different parts of the country.
As she taught at the university, Sun realized it was important to share cutting-edge information about the development of the animation industry with her students. Therefore, she established her company in December 2013.
Sun, who had little experience in business, realized she had her faith — she believed, despite all odds, that she would realize her dream. During the first few years after she established her enterprise, Sun faced various difficulties, such as the lack of financial support to help her manage her enterprise, and the shortage of employees with adequate professional knowledge about animation.
To save money, Sun learned how to install lamps, bookshelves, chairs and other equipment. Believe it or not, she had transformed herself from a delicate young woman, who could hardly open a soda bottle to a 'nühanzi' (manly women). To save money on manpower, she once went upstairs and downstairs more than 20 times to carry, alone, more than 200 kilograms of bookshelves to the company's offices.
At first, most of Lingchuang's employees were university graduates. Sun taught, with great patience, the young people how to create animations and illustrations. In her spare time, Sun often had dinner and/or went to fun places with her employees. Despite the hardships and difficulties in developing their business, Sun and her team members lived happy, fulfilled lives.
Given Sun and her team members' efforts, Biyuntao was "born," in May 2015. The "immortal" peach, which looks like a chubby, lovely girl, is brave and optimistic. The team hopes Biyuntao will become Chinese netizens' idol.
"For me, Biyuntao symbolizes a woman entrepreneur, who experiences numerous difficulties and setbacks, while she starts and develops her business. The process of making persevering efforts to turn her dream into reality is painful, but joyful," says Sun.
Lingchuang's serial online animated miniplays, entitled My Name Is Biyuntao, will soon be shown online. Each clip, which lasts about three minutes, depicts an amusing event in Biyuntao's daily life. Sun and her team hope netizens will use fragmented time (such as the time they wait for a bus or subway train) to watch the clips, which will help boost their positive energy.
Sun told Women of China about her "blueprint" to develop her business. "We will create more online animated plays, comic strips, creative cultural products and ornaments (that will be displayed in art exhibitions)," says Sun.
"We will also authorize suppliers and manufacturers of various products (including toys, clothing, foods, cosmetics and other daily necessities) to produce and/or sell products printed with Biyuntao's image. We will organize online and offline activities to promote the sales of the products."
Adds Sun: "We will also authorize restaurants, amusement parks and theaters (that show 3D movies) to use Biyuntao's image on their products … We hope Biyuntao will become a world-famous female anime star, and the world's first animation IP (Intellectual Property) figure, who symbolizes women's entrepreneurship."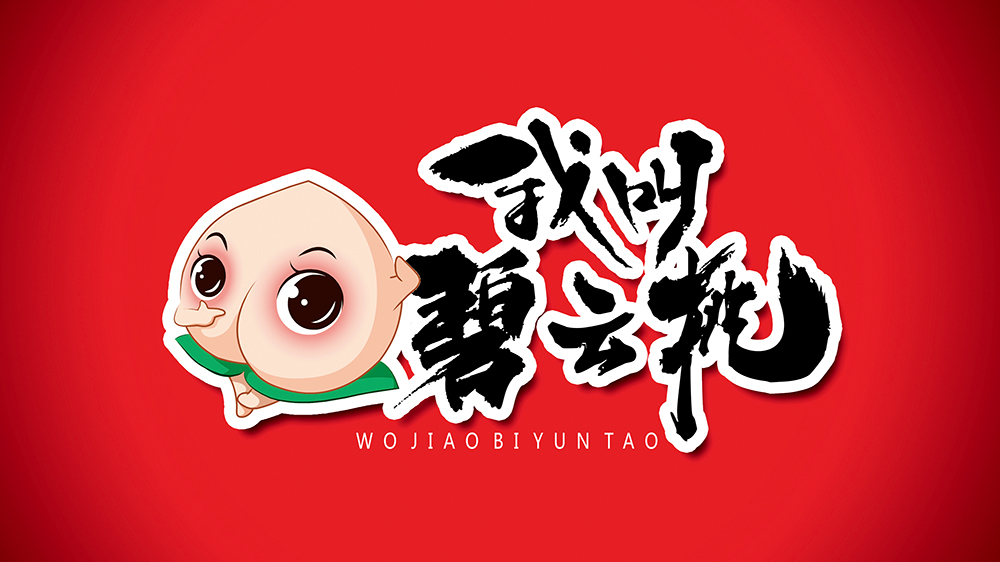 The poster for My Name Is Biyuntao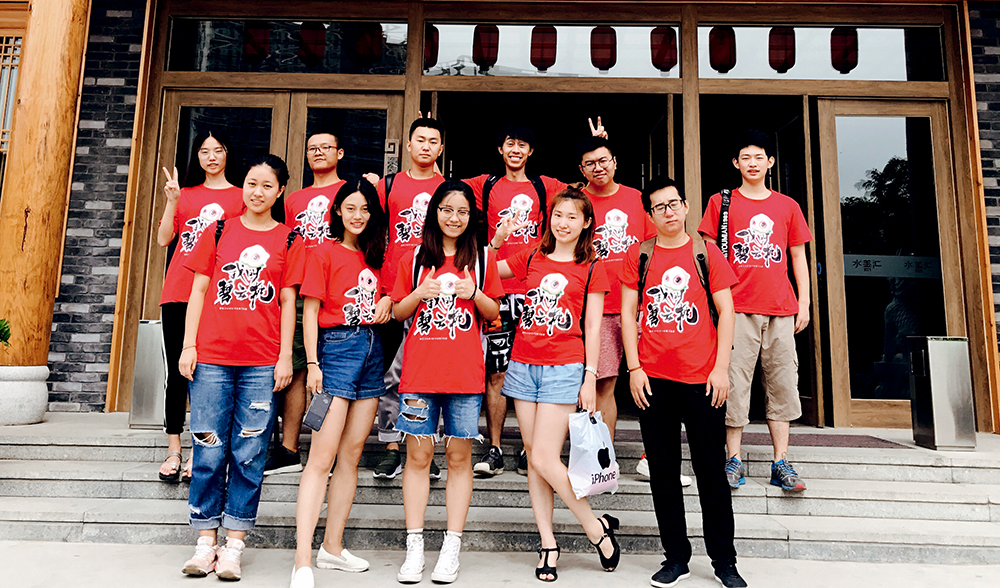 A group photo of Sun's team
(Source: Women of China English Monthly February 2018 Issue)