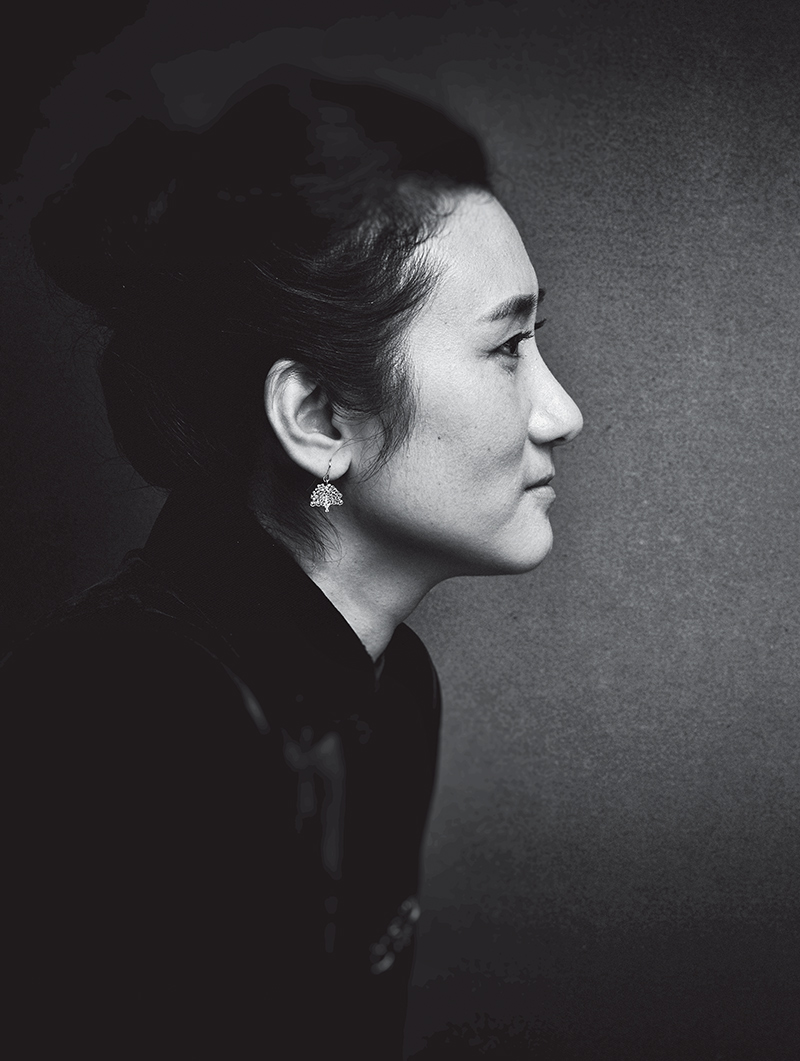 Gao Qian
Artist's Bio
Gao Qian was born in 1973 in Nanjing, capital of East China's Jiangsu Province. She received her bachelor's degree from the School of Fine Arts of Nanjing University of the Arts in 1995, and she received her master's degree from the same school in 1998. She completed her Ph.D. at Chinese National Academy of Arts in 2016. Currently a fulltime artist at the Institute of Art Creations, under the Chinese National Academy of Arts, she works and lives in either Beijing or Shanghai. Last year, Gao hosted a solo exhibition, The Flowery Scroll, at the National Art Museum of China, in Beijing.
Gao Qian is an artist who is best known for being representative of the "new fine brushwork" art form. Fine brushwork, or gongbi, is a traditional Chinese realistic painting characterized by the artist's close attention to details. Gao's paintings are appealing and exquisite, and they give spectators the impression that Gao is gentle and reserved. Subtle observation, profound meditation and restrained metaphor — those elements form the framework of Gao's paintings. In her art, spectators find not only artistic traits of traditional Chinese paintings, but also a female artist's understanding of and emotions about this world.
From September to November last year, Gao hosted a special solo exhibition at Amy Li Gallery, in Caochangdi, a well-known art community in eastern Beijing's Chaoyang District. The exhibition, with the theme of "Forbidden Flowers," highlighted the advancement and innovation Gao achieved in her creation of works, including paintings, installations and integration of various materials.
Gao emphasizes the concept of "ideas first." She is not satisfied with simply demonstrating painting techniques. Instead of showing a "linear dialogue" between past and present, Gao says she hopes her paintings reflect the connections between and mutual influences of past and present. The philosophy she insists on, during her creation of works, reflects a unique movement in the development of contemporary fine brushwork.
In addition to gongbi painting, Gao has begun to reach breakthroughs in her works of art. Painting, as one of the oldest art forms that involves interconnections between one's heart, brain and hands, is regarded, by the majority of spectators in China as the most reliable, acceptable and legitimate art form. But during her exhibition at Amy Li Gallery, Gao displayed several installations, which represented her latest exploration and attempts in creating art.
For example, in an installation entitled "Moth," Gao put real silk, among which there were cocoons and moths, on paper. She said the work represented a passage of time and the cycle of people's lives. Through that work, she hoped to highlight the transformation from a cocoon into a moth, which symbolized humans' attempt to break restraints in their lives and achieve freedom. The smart usage of metaphor reflected Gao's careful observation of various objects and the close attention she paid to details.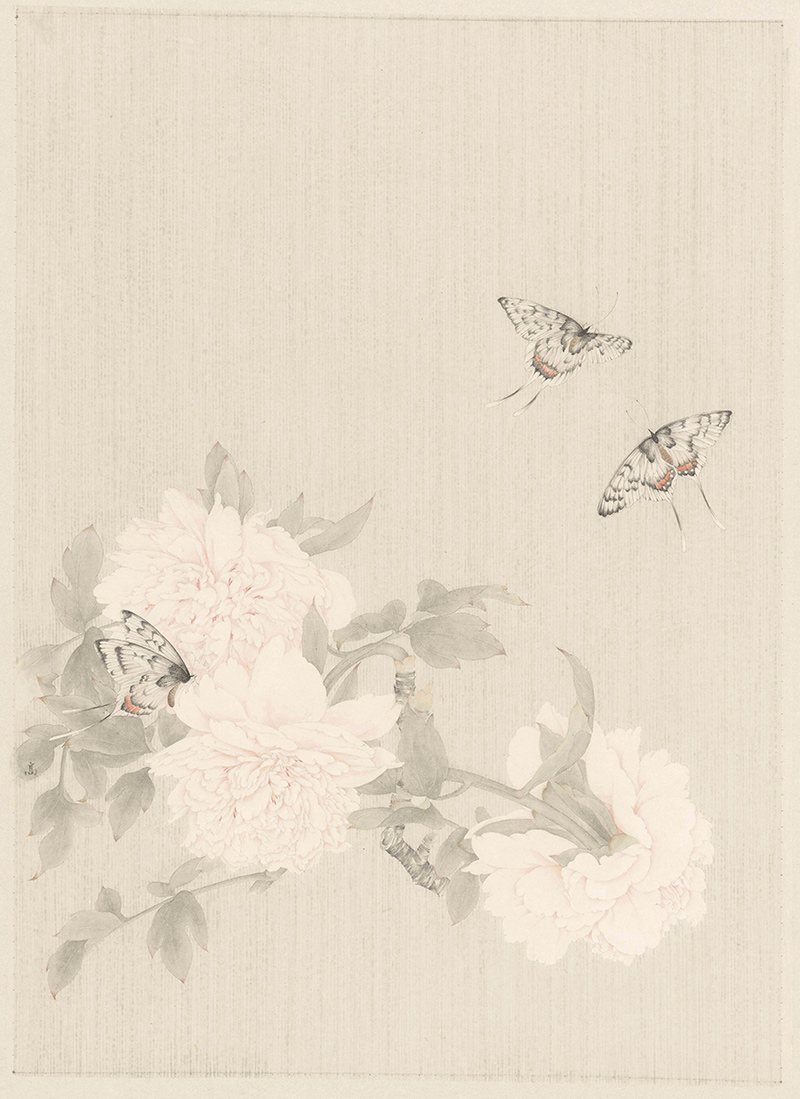 A picture drawn by Gao Qian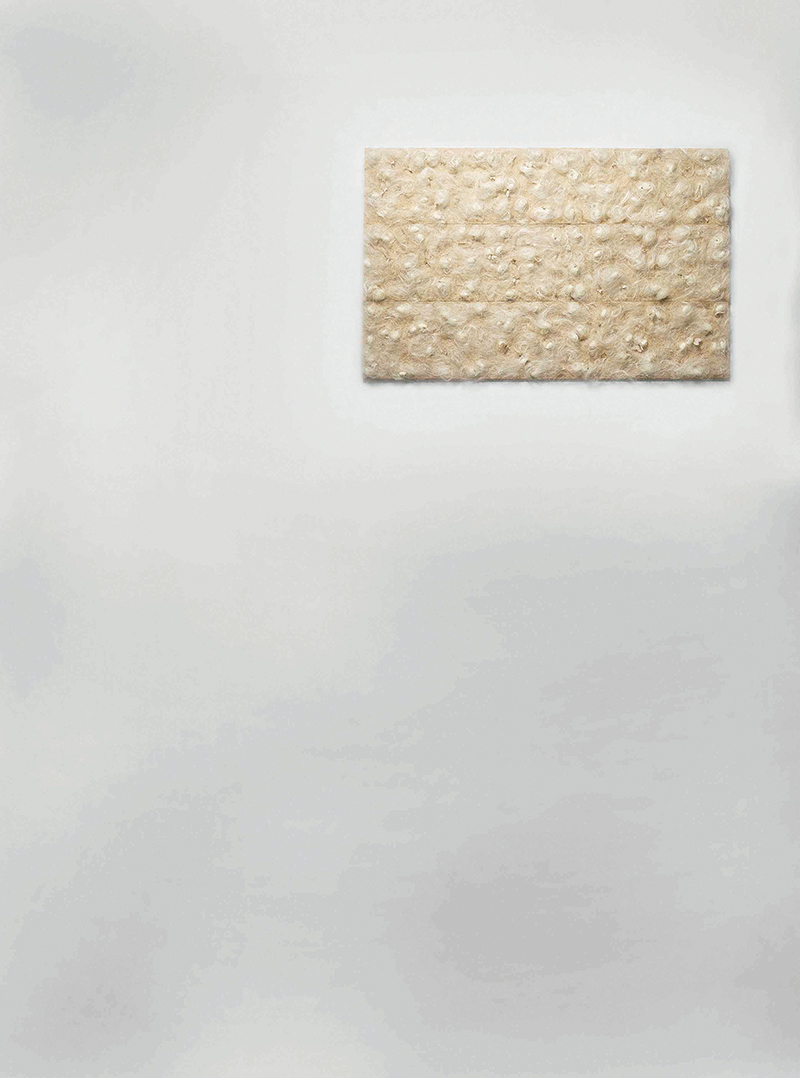 A picture of moth drawn by Gao Qian
(Source: Women of China English Monthly 2018 April Issue)