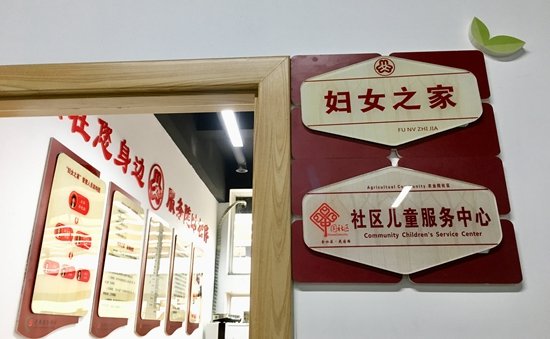 The women's home in a community in Zhengzhou, Henan Province [Women of China/Ye Shan]
Three foreign female diplomats working in China tried their hands at traditional Chinese cultural activities in a community women's home in Zhengzhou, Henan Province, on April 7.
Tania Romualdo, Ambassador of the Republic of Cape Verde to China, said the women's federations improved their service for women through hosting various activities with the support of communities.
In the community, the diplomats learned that Li Shuxia, a local resident, made soup for elderly widows and senior residents with serious diseases. Many of the members of the women's home use recyclable materials to make handicrafts. The community also organizes parent-child reading salons and knitting skills training to draw family members closer. Romualdo said the joint efforts of all parties would improve the development of communities.
Patty Chen, Ambassador of the Republic of Suriname to China, said she would bring the practice of the women's home to her country, adding that Suriname had women's organizations and cultural and art centers and attached much importance to the development of high-level women. She said the visit enabled her to realize the importance of grassroots women's organizations.
Litia Salavuki Tagicakibau, spouse of ambassador of the Republic of Fiji to China, noticed that the women's home had centered their work on family, saying she planned to promote the parent-child activities in Fiji and improve the awareness of the need for close-knit families.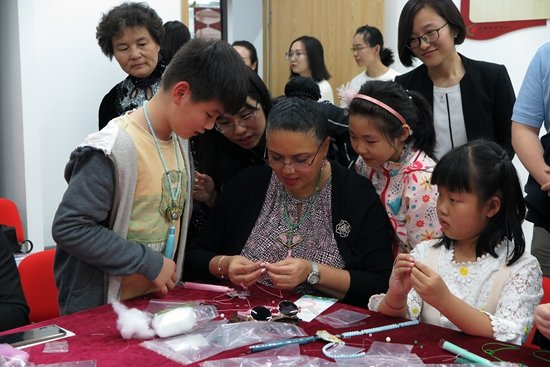 Tania Romualdo makes handicrafts with children at the women's home. [Women of China/Ye Shan]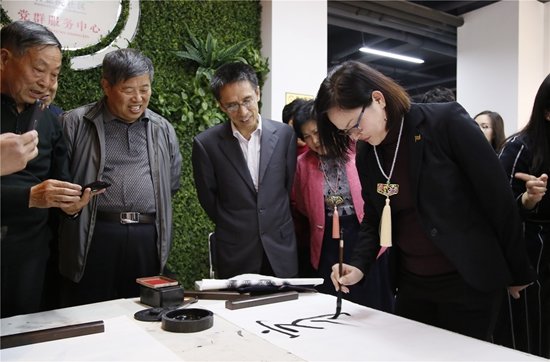 Patty Chen writes a Chinese character 家 in pinyin, which means "family" with a Chinese brush. [Photo provided to Women of China]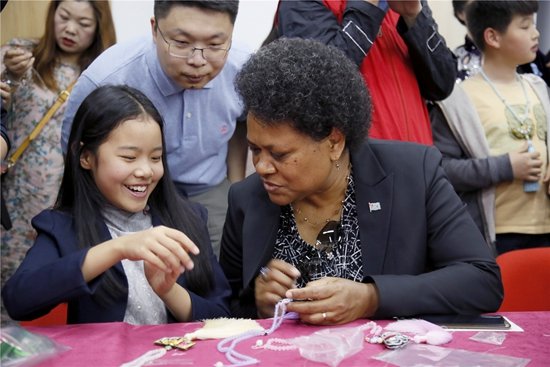 Litia Salavuki Tagicakibau communicates with a child. [Photo provided to Women of China]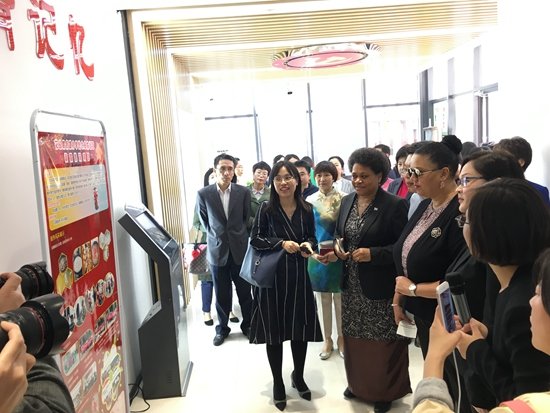 The diplomats are briefed on the programs launched by the women's home. [Women of China/Ye Shan]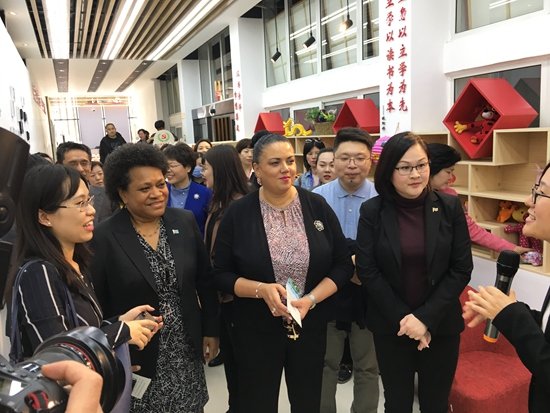 The diplomats listen to the guide's explanation on the development of the women' home. [Women of China/Ye Shan]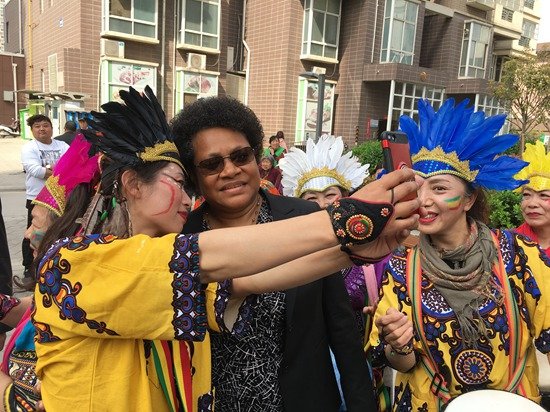 Litia Salavuki Tagicakibau poses for a selfie with a performer. [Women of China/Ye Shan]
A staff member of the women's home explains how to use recyclable materials to make the handicraft to Litia Salavuki Tagicakibau (C) and Tania Romualdo (R). [Photo provided to Women of China]
(Source: Women of China)