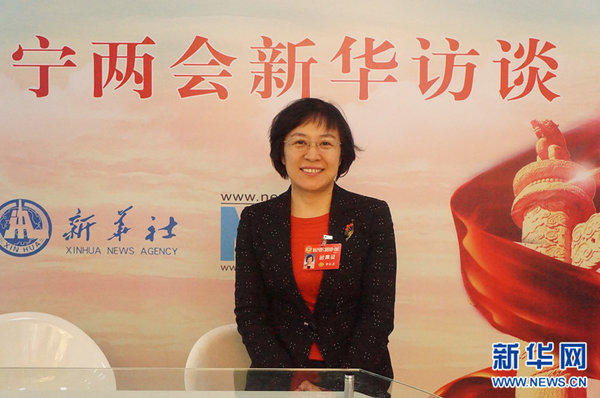 Li Hongli poses for a photo. [Xinhua]
Li Hongli, vice-president of Liaoning Women's Federation (LWF), spoke at the local annual meeting of the CPPCC Liaoning Provincial Committee on January 29.
She said that officials should consolidate the construction of kindergartens to retain and attract more female talents in the northeast province.
Talents are important to economic development, and women play a dual role in both society and the family as an important component of a harmonious nation. How to balance the relationship between the family and work has become an inevitable challenge for them.
Li holds the idea that many families in Liaoning now have four members, thanks to the country's two-child policy that was launched in 2015. The high cost of nursery teachers and the lack of high quality kindergartens have become major factors affecting the employment of women and their ability to start businesses.
(Source: Xinhua/Translated and edited by Women of China)