Participants at a 'Have Motherland and Others in Heart' activity held in 1990. [Xinhua]
A series of regular activities over the last 30 years under the title of Have Motherland and Others in Heart has become the most important themed education activity for children in China.
The initiative was co-founded by the former State Education Commission, the Communist Youth League of China Central Committee, the All-China Women's Federation (ACWF), and China National Children's Center.
The activities are all designed to cultivate children with fine characters in the new era.
In 2012, organizers held a drawing competition where children made pictures showing the development of China from 2008-2012.
In 2013, activities were held on the theme of "Happy Childhood and Beautiful China". In 2015, the theme was "Childhood with Chinese Dream and Chinese Culture", embodying the determination to practice core socialist values.
An online knowledge contest was held from 2013-2016 using modern technology.
From 2015-2017, the campaign's organizing committee carried out a public welfare activity known as Running Children's Shoes. The committee raised over two million . As a result, hundreds of thousands of shoes were sent to children in disadvantaged areas of China.
The activity also runs themed extra-curricular activities in the form of seminars and writing workshops, which provide a platform for renewing concepts outside of school, promoting different professions and spreading information.
The activities have expanded over the past three decades to involve thousands of elementary schools and millions of participants every year.
A 'Have Motherland and Others in Heart' activity takes place in 2007. [Xinhua]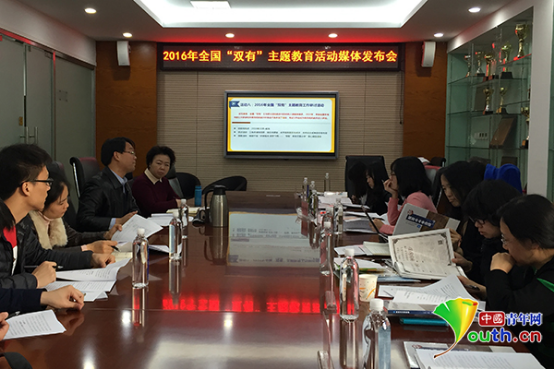 Attendees at a press conference for a 'Have Motherland and Others in Heart' activity in 2016. [youth.cn/Du Meichen]
(Source: China Women's News/Translated and edited by Women of China)