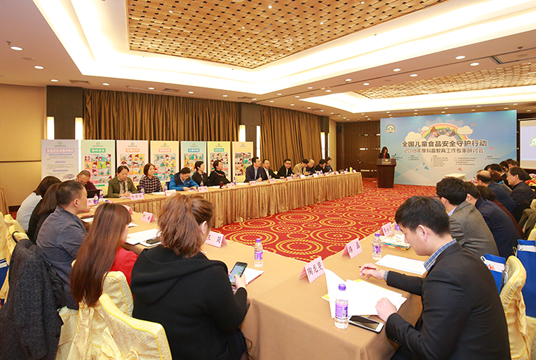 Participants hold heated discussions about the safety of children's food at the symposium. [cnwomen.com.cn]
Child food safety was one of the hot topics discussed amongst participants at a special symposium held at China Women's Activity Center in Beijing on April 14.
The 2018 Popular Science Education Symposium was organized with guidance from the Office of National Food Safety Commission under the State Council; the All-China Women's Federation, China Children and Teenagers' Fund, China Nutrition and Health Food Association; and, Zhengcheng Venture Philanthropy Development and Promotion Center.
The conference aimed to improve the system for children's food safety, extensively disseminate relevant knowledge, study current social issues concerning food safety, and more importantly, extend the public's focus to food security for infants and young children.
The event drew the attendance of over 30 professionals from China National Center for Food Safety Risk Assessment, the Institute for Nutrition and Health at the Chinese Center for Disease Control and Prevention, the Center for Coordination and Innovation of Food Safety Governance, Peking University, China Agricultural University, China Food Information Center, and the website Kid.qq.com.
Experts held talks on how to better strengthen standards and disseminate knowledge; worked out a professional guideline to support the field; and, urged government departments and public institutions to organize more targeted training sessions and to extend the coverage of food safety into rural areas.
So far, organizers have held 85 innovative activities on child food safety and nutrition in nine cities; distributed roughly 64,000 illustrated books; and, benefited over 300,000 people across the country, since they launched a nationwide campaign in June 2016.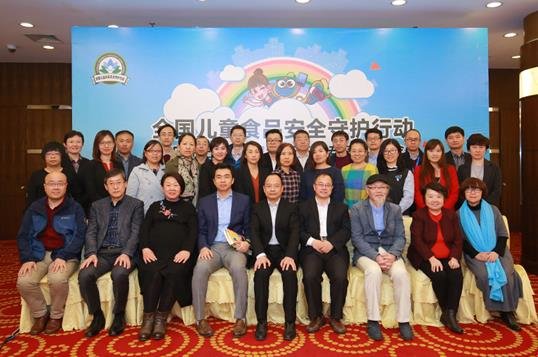 Attendees at the symposium [cnwomen.com.cn]
(Source: China Women's News/Translated and edited by Women of China)