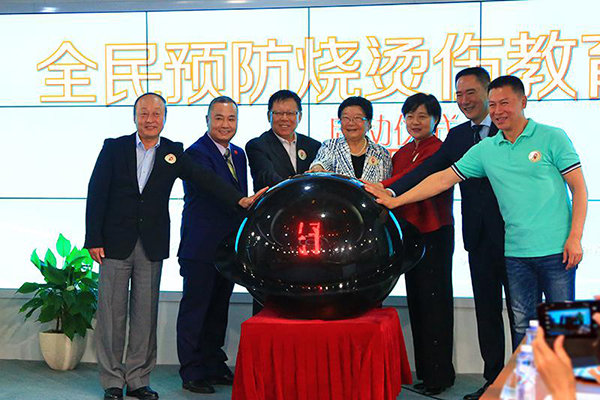 In a bid to teach more children to take precautions against burning, the China Social Welfare Foundation launched its Burn Prevention Education Project for All People on May 21 in Beijing.
In China, more than 26 million people a year suffer severe burns, with more than 30 percent being children below 12 years old. The rate of deaths that are the result of severe burns in China is second only to traffic accidents.
The Foundation's burning awareness arm, which aims to lower the incidence rate of such injuries, created a public course, entitled Get away from the burning monster in 2016, which has since educated tens of thousands of children in China.
The course, designed around a cartoon character of a burning monster, shows the students how to recognize a dangerous heat source and to keep away from it.
Gu Xiulian, director of the China Next Generation Care Working Committee, announced the beginning of the Burn Prevention Education Project for All People and issued certificates to the companies that donated to the burning awareness project.
(Source: China Daily)