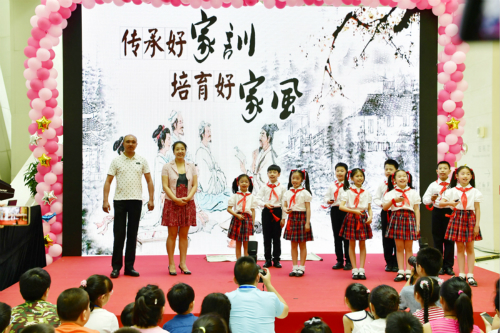 Children stage a poetry show at the event.

[Women of China/Fan Wenjun]
China National Museum of Women and Children (CNMWC), in partnership with the education commission, youth activity center and youth science and technology museum of Dongcheng District, launched a parent-child activity in Beijing on May 27 to greet the upcoming International Children's Day.
The activity was held on the theme of "Our Childhood" and required every child to complete a list of fun tasks centered on the major historical events in China during the past 40 years of reform and opening up.
Zeng Zhu, executive deputy curator of the CNMWC, said the museum was pleased to promote children's understanding of the country's changes through treasure hunts, games and other activities.
At the launch, participants enjoyed performances that promoted traditional Chinese moral values, as well as presentations of virtual reality technology.
The indoor activities were also praised by parents for being interesting and informative, and reflected the most advocated educational methods, according to participants.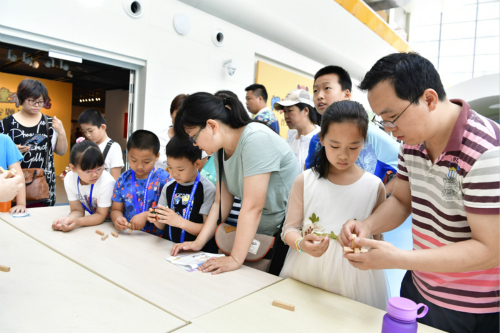 Parents and children participate in an activity. [Women of China/Fan Wenjun]
Parents and children participate in an activity. [Women of China/Fan Wenjun]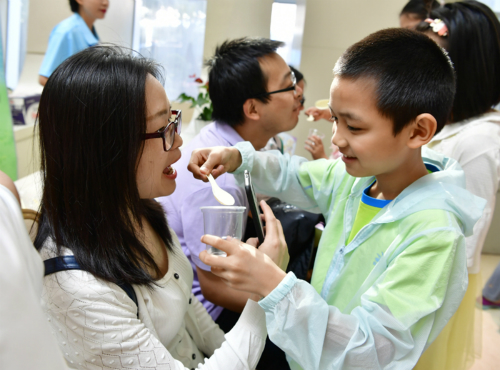 Parents and children participate in an activity. [Women of China/Fan Wenjun]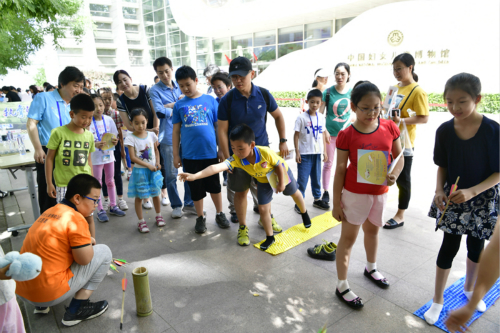 Parents and children participate in an activity. [Women of China/Fan Wenjun]
Parents and children participate in an activity. [Women of China/Fan Wenjun]