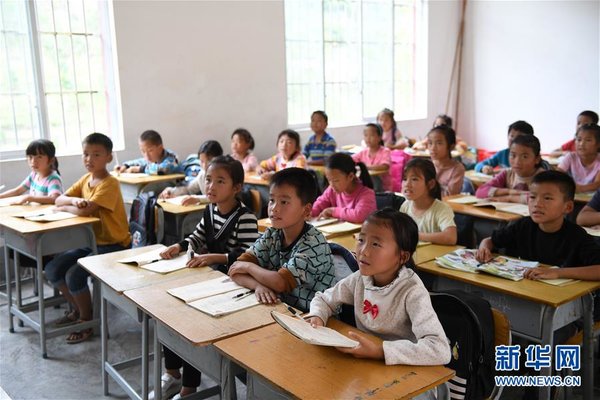 Students in class [Xinhua]
The local government of Du'an Yao Autonomous Prefecture in south China's Guangxi Zhuang Autonomous Region has been increasing educational input in recent years.
From 2016 to June 2018, the local government has invested a total of 480 million yuan to improve the poor school conditions in rural areas, thereby balancing the education between rural and urban areas. Hence, rural schools in the local areas have gradually become the most beautiful places in the area.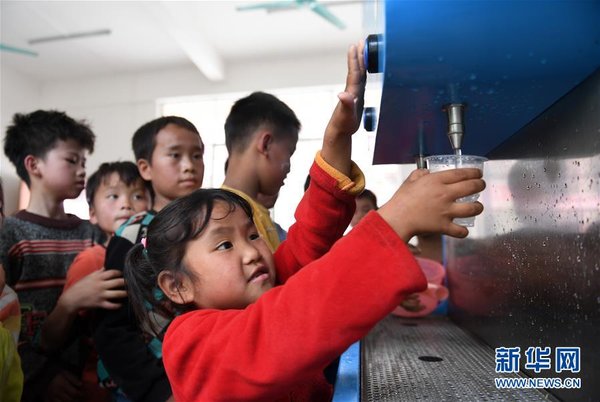 Students pick up drinking water from a water dispenser. [Xinhua]
Students jump rope in the yard. [Xinhua]
Students play basketball. [Xinhua]
Students have a nutritious lunch under their teacher's guidance. [Xinhua]
(Source: Xinhua/Translated and edited by Women of China)