Chen Lianfang displays their letters that have been collected in a red leather box. [Yangtse Evening News/Yang Tianzi]
"My dear sister and sweetheart, Shall I compare thee to the light in my life? Thou love saves me from the obsolete desert…"
This is just one of the numerous sweet verses written by Chinese physicist Feng Duan to his wife Chen Lianfang.
The 94-year-old senior academician has been exchanging romantic letters to his partner for over 60 years. All of their correspondence has been stored in a red leather box, according to a local media report.
Feng once served as a young physics teacher at Nanjing University while Chen was a Chinese-language tutor in a local high school in the city of Nanjing, east China's Jiangsu Province.
During a visit to Feng's dormitory, Chen found that the physics boffin actually had no idea how to take care of himself. "I visited him on a winter's day in 1955 and found him lying in bed after catching a cold in a room in which there was no heating," Chen recalled.
"I decided to marry him in April 1 the same year and look after the 'geek' for the rest of his life," the wife added. "With limited allowance, we only had a simple wedding ceremony."
After years of strenuous work, Feng propelled himself as a fellow academician into the nation's top academy, the Chinese Academy of Sciences. In the meantime, the husband chose to exchange his thoughts and emotions with the wife in a poetic way.
Sometimes during his outbound trip to foreign countries, Feng sent such letters back home.
In his poems, as a token of his affection, Feng often referred to the kingfisher bird as marking the time the couple first met at a park. Later, when Feng had gained wealth and promised to give his wife a diamond ring, Chen refused.
"My husband shines like a diamond in my eyes. Therefore, I don't need any other type of the stone," she said.
In an interview, the couple shared the secret to their long-term happy marriage. Some of the most significant factors included mutual trust and the courage of change for each other, the wife believed.
"My husband used to be a heavy smoker. He quit smoking immediately after I said I disliked it," the wife said.
"Nowadays, I keep reminding him to take a walk every sunny day. We enjoy our late years very well together," the wife added.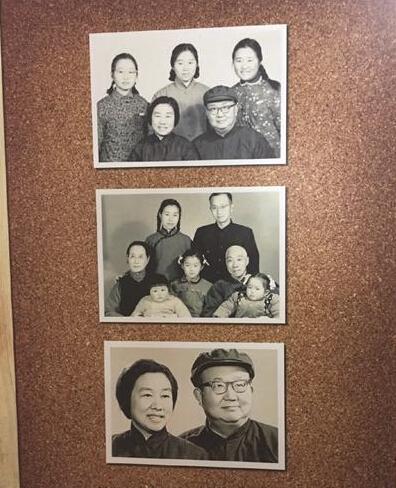 The couple's photos shot on their 20th wedding anniversary. [Yangtse Evening News/Yang Tianzi]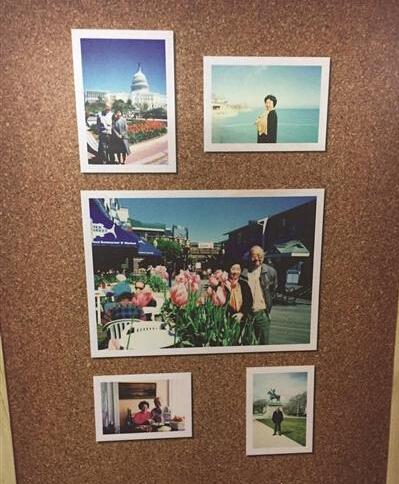 Family photos record their life on their 40th wedding anniversary. [Yangtse Evening News/Yang Tianzi]
(Source: Modern Express/Translated and edited by Women of China)