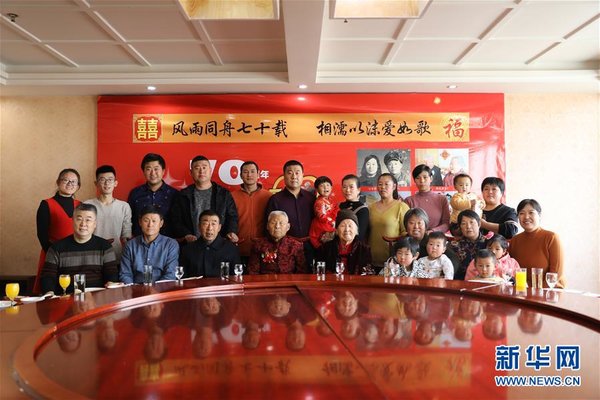 Chen Jianglin's family members mark the 70th anniversary of their wedding . [Xinhua]
An elderly couple celebrated their 70th wedding anniversary on December 19 in Wuli County, east China's Shandong Province, where they shared the story of their long-lasting love, according to a media profile.
Retired official Sun Jinluan, 88, married her husband Chen Jianglin, 89, just before he joined the army and became a soldier as part of the anti-U.S. aggression and assistance to North Korea.
He joined the army within 40 days after getting married.
During his eight years in the army, he did not return home once. When he did eventually leave the army, he still had to work away from home most of the year. The family burden fell on his wife alone.
She brought up their five children one after another and watched them settle down.
The couple now have a four-generation family of 49 children and grandchildren. They have been steadfastly persisting for 70 years, and say their relationship has been "the most romantic thing".
Chen Jianglin and his wife Sun Jinluan. [Xinhua]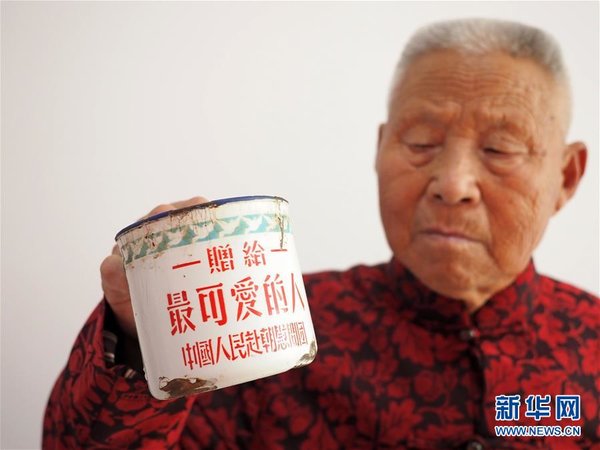 Chen Jianglin displays a tea urn used during war time. [Xinhua]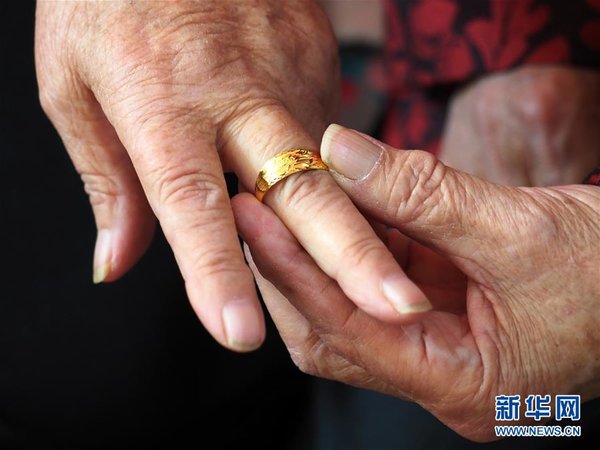 Chen Jianglin wears a gold ring for his wife at their platinum wedding celebration on December 19. [Xinhua]
(Source: Xinhua/Translated and edited by Women of China)