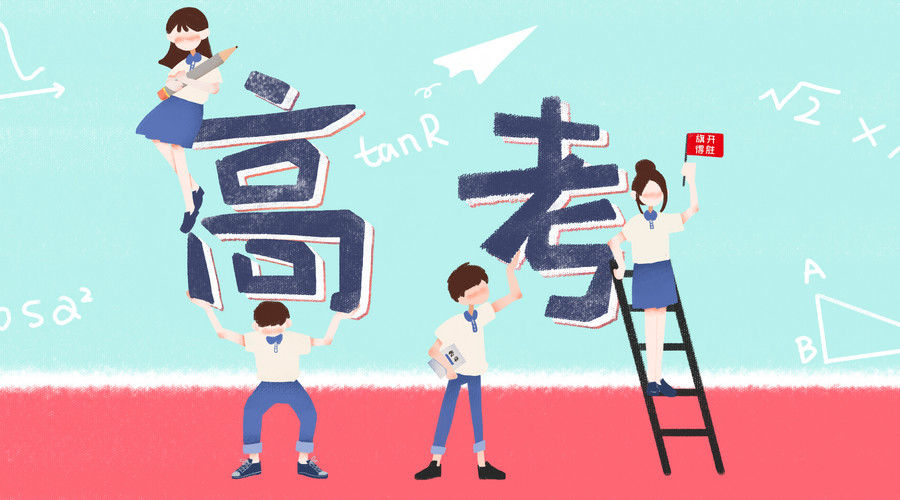 A photo of Gaokao [699pic.com]
The National College Entrance Examination, also known as the Gaokao, is one of the forks in the road of life. People keep learning during their whole life, never learning for a certain period to gain forever good.
The generation born after 2000 take this important examination, which has attracted the attention of the whole of society.
For several decades, Gaokao has been taken as almost the only way for people to pursue personal success, deciding people's fortune once and for all. But for the new generation, the situation has changed.
An online media has conducted a questionnaire survey recently among more than 20,000 people, including examinees, their parents, and other netizens.
The report reveals that about half of all examinees take the examination as an experience, rather than a chance to change their lives. The number of parents who share the same opinion is more than that of the students, as many as 70.1 percent.
Those examinees have grown up with enough materials, making them confident and willing to unfold their personalities. It is society's development that has changed people's attitudes towards the examination.
Now, China is much more open than before, and the young have more choices and ways to make a living.
At the same time, the examination keeps changing with more ways to recruit, the speedy development of occupational education, and the fast internationalization of higher education. Those changes have removed much of the pressure on youth.
Adults need to renew their attitudes about the examination. On the one hand, they should not pressure their sons and daughters too much into taking the examination. On the other hand, the new attitudes towards the examination need to be protected by a better national examination system.
Students should have more choices. More than 20 provinces have taken measures to reform the exam system, which is good to minimize the importance of grading colleges according to their reputation.
The government should maintain the equality of workers among different industries, guiding the young to choose different lives. The establishment of a learning-based society should also provide all kinds of educational resources to satisfy people's learning demands.
All in all, Gaokao is only one of the forks in the road of life. People's attitudes towards it will keep changing with time. Then, basic education will transfer its attention from the examination to students' personal development, making them better prepared for their future life.
(Source: Youth.com/Translated and edited by Women of China)