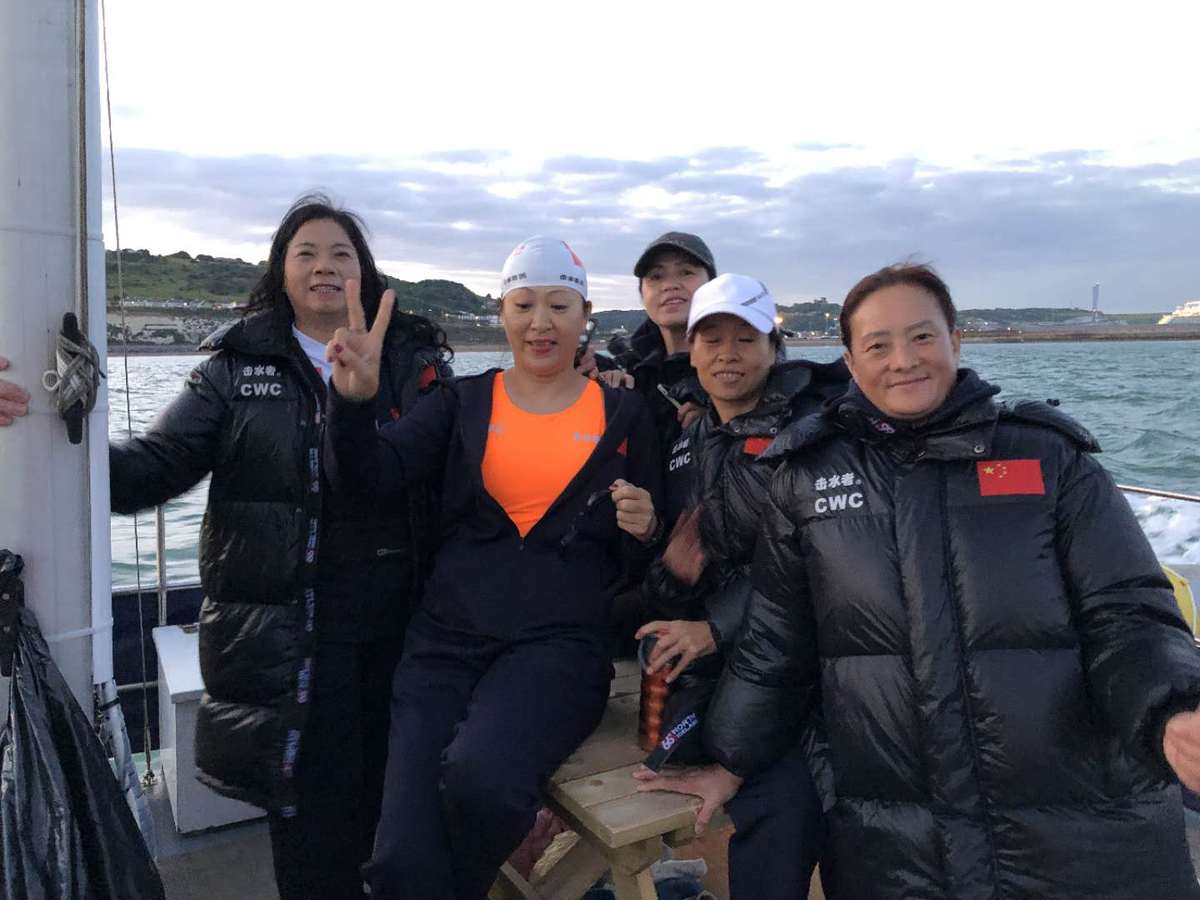 The five Chinese women pose for a photo before starting their relay swim across the English Channel on July 2. [For chinadaily.com.cn]
After relay swimming for nearly 20 hours and covering 72.85 kilometers, five Chinese women crossed the English Channel and finally landed on Calais, France, at 18:30 local time on July 3.
It marks the first time that Chinese female swimmers challenged the famous open-water route as a relay swim team.
The five amateur swimmers are Zhang Shujuan from Liaoning Province, Zheng Kemei from Anhui Province, Lu Yanhua from Heilongjiang Province, Wang Shuiliang from Shanxi Province and Wei Qing from Chongqing.
They started at 21:57 local time on July 2 in Dover, the United Kingdom.
The English Channel, that finger of the Atlantic Ocean that separates Britain from Northern France, is less than 19 nautical miles wide between Dover and Calais, what locals call the fast-channel crossing.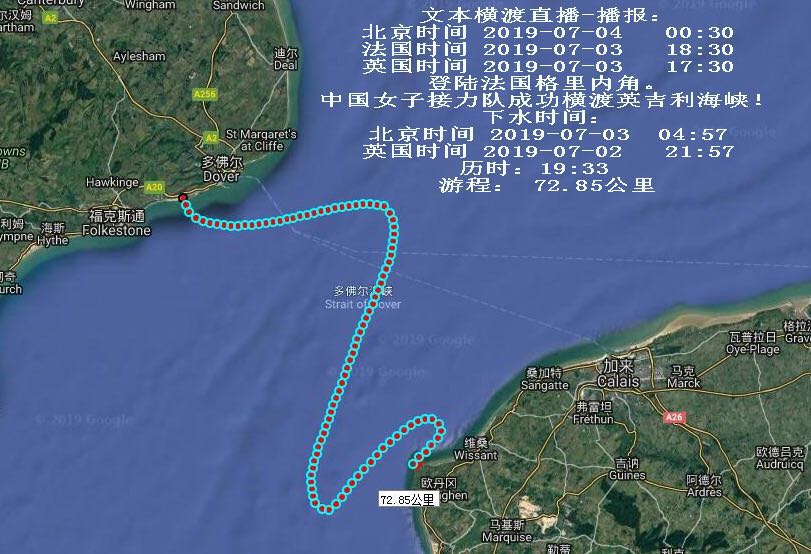 A map of the route for the five Chinese women who participated in the relay swim to cross the English Channel. [For chinadaily.com.cn]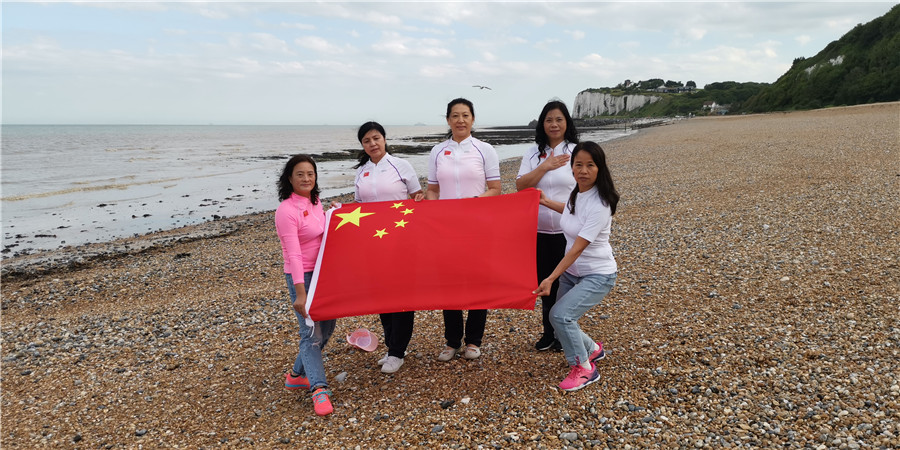 The five Chinese female swimmers pose for a photo before starting to cross the English Channel on July 2. [For chinadaily.com.cn]
(Source: chinadaily.com.cn)